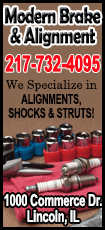 The Colorado Avalanche learned before the opening face-off Sunday night that they would finish in first place in the Central Division, given the St. Louis Blues' defeat earlier in the day. Meanwhile, the Anaheim Ducks commemorated the career of their all-time leading scorer with a late victory.

Center Nick Bonino scored with 3:27 left in overtime as the Ducks overcame a two-goal deficit to defeat the Avalanche 3-2 in front of a standing-room-only crowd of 17,528 at the Honda Center.

Anaheim right winger Teemu Selanne played his final regular-season game. Selanne, the Ducks' captain for the contest, played 16 seasons and finished 11th in career goals with 684.

Fans cheered Selanne during every shift in the game, then gave him sustained standing ovations in each of his third-period shifts.

With 30 seconds left in regulation, fans chanted, "Thank you, Tee-mu."

"It's almost overwhelming that one player gets that kind of attention," Selanne said. "I didn't really know what to expect, to be honest, but it was way more than I asked. I really enjoyed every moment."
After the game, Selanne was selected the first, second and third star. Avalanche players skated to Selanne and hugged him, one by one. Then Selanne grabbed Avalanche goalie Jean-Sebastien Giguere, his former teammate in Anaheim, and the pair skated arm-in-arm around the rink's eastern end. Occasionally, they raised joined hands skyward.

"I'm glad the cameras weren't on me because I was crying," Ducks coach Bruce Boudreau said. "How can I not? That was as great a scene as you're going to see in sports: two well-deserved heroes of hockey hugging each other after battle."

Selanne said his skate with Giguere was spontaneous.

"I saw 'Giggy' and I said, 'Wow, I've got to pull Giggy out here,'" Selanne said. "He's been a very important player for this franchise, as important to these fans as I am. I'm so happy I could share this night with him."

Giguere played nine seasons in Anaheim, where he won the 2003 Conn Smythe Trophy and helped the Ducks win the 2007 Stanley Cup.

"It's surreal, a little bit," Giguere said about his skate with Selanne. "For him to think of me and come and get me, that is very special for me. I will never forget that."

The Ducks (54-20-8) will begin the first round of the Stanley Cup playoffs Wednesday night against the Dallas Stars (40-31-11). The Avalanche (52-22-8) and Minnesota Wild (43-27-12) will start their series Thursday night.

Anaheim enters the playoffs as the conference's top seed, while Colorado is No. 2. During last year's lockout-shortened season, the Avalanche had the conference's worst record: 16-25-7.

"Nobody expected to see us where we are," said first-year coach Patrick Roy, who built his Hall of Fame career as a goalie for the Montreal Canadiens and the Avalanche. "From the get-go, our guys came to camp ready. They wanted to see change, and to be honest, they played hard. Every day, they've been jumping on the ice. It's fun to see this group playing like this."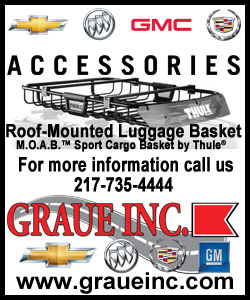 Bonino ended the game with a wrist shot from the right faceoff circle that went inside the right post. Giguere blocked defenseman Sami Vatanen's shot from the slot, but right winger Devante Smith-Pelly secured the rebound at the left post and passed to Bonino, who scored his career-best 22nd goal.

Anaheim left winger Patrick Maroon and center Saku Koivu scored 3 minutes, 13 seconds apart early in the third period to force a 2-2 tie.
Maroon scored at 1:41, taking center Mathieu Perreault's pass from the right faceoff circle and tucking the puck inside the left post. Koivu followed at 4:54 when he converted a backhand inside the right post after deking Giguere to the ice.

Selanne had a chance to win the game with about 3 1/2 minutes remaining, but Giguere used his glove to deflect Selanne's wrist shot, which came from the right circle.

"I really wanted to score one goal tonight," Selanne said. "but it's the old story. When you try too hard, usually, they don't come."

Colorado built a 2-0 lead after two periods.

Center Brad Malone began the scoring at 12:11 of the first period. Defenseman Ryan Wilson started the sequence by dumping the puck into the left corner. Defenseman Nick Holden dug it out, spun and passed to Malone, who poked it inside the right post.

The play was reviewed to see if a referee blew his whistle before the puck crossed the goal line.

Defenseman Stefan Elliott, recalled from Lake Erie of the American Hockey League on Saturday, scored at 18:51 of the second period, slapping a deflected puck in the slot past Ducks goalie John Gibson.

Gibson made 29 saves while earning his third victory in three starts. Giguere made 33 saves.
NOTES: Both teams rested key players in preparation for the Stanley Cup playoffs. Colorado scratched G Semyon Varlamov and C Matt Duchene, while Anaheim did not dress C Ryan Getzlaf, RW Corey Perry, G Jonas Hiller and D Francois Beauchemin. ... Varlamov ended the season leading the NHL with 41 wins. ... Avalanche D Nate Guenin and Ducks RW Jakob Silfverberg each played in their 100th career game. ... Colorado C Nathan MacKinnon finished the season leading all rookies in points, assists and power-play goals while sharing the lead in goals by a rookie. ... Ducks RW Andrew Cogliano played his 540th consecutive game. ... Anaheim recalled LW John Kurtz from Norfolk (American Hockey League) on Sunday. Kurtz amassed 112 penalty minutes in 70 games for the Admirals this season.
[© 2014 Thomson Reuters. All rights reserved.]
Copyright 2014 Reuters. All rights reserved. This material may not be published, broadcast, rewritten or redistributed.