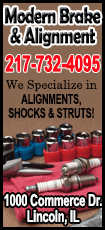 On Sunday, the Predators closed the season with a 7-3 win over the Minnesota Wild and have been one of the NHL's hottest teams of late, going 9-1-2 in their final dozen games.

Trailing 3-1 in the second period, the Predators got goals from a trio defensemen — Ryan Ellis, Shea Weber and Roman Josi — in a two-minute span. Goalie Carter Hutton had 27 saves for the Predators, who also got a pair of goals from center Craig Smith and single goals from left wing Rich Clune and center Calle Jarnkrok.

"We have a lot of character; there's no quit," said Weber. "We talked two or three weeks ago that it would be a tough shot to get in the playoffs, but we were going to play loose and make sure we're giving everything we have, and obviously we played well coming down the stretch."

Right winger Jason Pominville had a goal and two assists for the Wild (23-27-12), who started goalie Illya Bryzgalov, but lifted him after two periods of their final tune-up before the playoffs begin. Bryzgalov had 16 saves on 21 Nashville shots and was replaced by John Curry, who finished with 10 saves. Left wingers Erik Haula and Zach Parise also scored for Minnesota, which is heading to the postseason for the fifth time in team history. Wild players said the best thing that happened Sunday was no new injuries were recorded.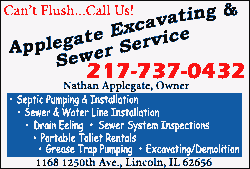 "You always have in the back of your mind you don't want to get hurt, you don't want to take one off the ankle and who knows what happens," said Pominville, who reached the 30-goal mark for the third time in his career. "So sometimes it leads to those results and obviously it wasn't pretty. It wasn't the way we want to end it and I don't want to make an excuse for it, but I think those things when happen when you're in and the other team is out, playing loose."

Minnesota led 2-0 on goals by Haula and Pominville when Bryzgalov tried to play a puck and stumbled, leaving the net open and leading to Clune's tap-in goal. After Parise's power-play goal early in the second gave the Wild a seemingly comfortable 3-1 lead, Nashville scored the next six goals unanswered.

"We played the same way no matter what the circumstances, score, time of game, we're playing the same way all the way to the end," said Smith, who had his fifth multi-goal game of the season. "It's how the guys in this group play. We stuck with it. You always want to go out on a good note."

The Predators finish the season 38-32-12 and the departure of Trotz — the only coach Nashville has had since the franchise entered the NHL in 1998 — has been widely rumored. They finished the season with 14 goals in their final two games. Hutton improved to 20-11-4 this season.

[to top of second column]
"We'll see what happens, but it's fine," Trotz said. "I've been actually very blessed, from my standpoint. When I first came there, I thought I just wanted to make it through the first season and I've been there 17 years. So whatever happens, I've been pretty blessed. There's no sour grapes here if things change. It's hockey, and Nashville's pretty cool now."

For Minnesota, it was the first regulation loss for Bryzgalov, who is now 7-1-3 since joining the Wild in early March via a trade with Edmonton. It was also the first time he's been lifted by Wild coach Mike Yeo during a game.

"Let's face it: We weren't playing too well in front of him. So I'm not worried about him," said Yeo, who has had four goalies start 10 or more games this season.

NOTES: Wild C Kyle Brodziak had his first two-goal game of the season on Thursday, but was scratched Sunday due to an undisclosed injury. It snapped a streak of 231 consecutive games played by Brodziak. ... Predators D Michael Del Zotto's season came to a quiet end on Sunday as he was a healthy scratch for the fourth time in Nashville's past five games. Del Zotto, who came to the Preds in a January trade with the New York Rangers, finished the season with just one goal in 25 games for Nashville. ... The Wild will open their second consecutive trip to the playoffs on Thursday in Denver. It will be the third time the Wild and Colorado Avalanche have met in the first round of the playoffs. In 2003, the Wild upset Colorado in seven games. In 2008, the Wild won the Northwest Division but were upset by the Avalanche in six games. ... After making it to the postseason in seven of eight previous seasons, the Predators will be out of the playoffs for the second consecutive season.
[© 2014 Thomson Reuters. All rights reserved.]
Copyright 2014 Reuters. All rights reserved. This material may not be published, broadcast, rewritten or redistributed.