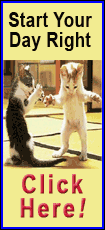 The MSCI's broadest index of Asia-Pacific shares outside Japan inched up 0.1 percent, edging back towards an 11-month high of 486.70 hit last week.

The small gains underlined the tense geopolitical backdrop as the crisis in Ukraine kept investors on edge.

Ukraine's president threatened military action after pro-Russian separatists occupying government buildings in the east ignored an ultimatum to leave and another group of rebels attacked a police headquarters in the region. The flare-up came less than a month after Russia completed its annexation of Ukraine's southern Crimea peninsula.

Japan's Nikkei rose 0.8 percent after skidding to a six-month low on Monday.

On Monday, encouraging retail sales from the world's biggest economy, which had been bogged down by a harsh winter, gave some respite for the Standard & Poor's and Nasdaq indexes, which had just suffered their worst week since June 2012.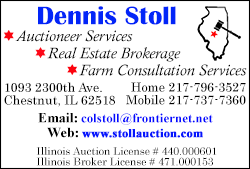 Persistent signs of slowing growth in China also added to the recent anxiety in global markets. A recovering U.S. economy should help ease concerns about slack in the global economy.

Investors in the U.S. also took heart from news that Citi's quarterly net profit rose, as a smaller loss on its troubled assets offset lower revenue and profit from its core trading and lending businesses.

In the currency markets, the dollar held steady after the solid U.S. retail sales data. The euro remained under pressure on weekend comments from European Central Bank officials, including ECB President Mario Draghi, who rekindled speculation about more easing in the euro zone.

The dollar stood at 101.86 yen, little changed from late New York trade on Monday, when it pulled away from a three-week trough of 101.32 hit late last week.

The euro was also steady at $1.3816, having been knocked off a three-week peak of $1.3906 hit last week on the back of the dovish comments from ECB officials.

"Jawboning by policymakers and the risk of more stimulus should be enough to put a top in the EUR/USD but unfortunately there are other factors at play that are out of the ECB's control," Kathy Lien, managing director of FX strategy at BK Asset Management, wrote in a note to clients.

"With the European Sovereign Debt crisis in the distant memory, capital inflows are returning to Europe, creating demand for euros. At the same time, there is very little upside momentum in U.S. yields even after today's strong retail sales report," Lien said.
U.S. Treasuries yields rose on Monday as stocks gained on the better-than-expected retail sales data, but the 10-year U.S. Treasury note was still at 2.644 percent, not far from a six-week low of 2.603 percent hit on Monday.

Tensions in the Ukraine was felt across commodity markets.
Nickel traded near a 14-month high of $1,7917 a metric ton (1.1023 tons) scaled on Monday in the wake of Indonesia's ongoing ore export ban, now in its third month, and prospects of tougher sanctions on Russia, a leading producer of the metal.

Three-month nickel on the London Metal Exchange was at $1,7870 a metric ton.

"The Indonesia story has not changed ... there is no sign yet that there might be any reversal of the policy," Natixis analyst Nic Brown said.

"And I think when you hear the Americans starting to talk about potential sanctions on Russia, people instinctively look at palladium and nickel: two metals that could be affected either by sanctions or by Russian retaliation."

Gold was near its three-week high of $1,330.90 touched on Monday when renewed concerns over hostilities in the Ukraine increased the precious metal's safe-haven appeal.

Spot gold traded at $1,321.75 an ounce.

Brent crude oil was at $108.46 a barrel, within shot of a five-week peak of $109.12 hit on Monday.

U.S. wheat futures clung much of its gains after surging nearly 3 percent on Monday on tensions in the breadbasket Black Sea region coupled with a threat of freeze damage to crops in the U.S. Plains.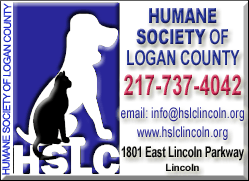 Chicago Board of Trade wheat for May delivery edged down 0.6 percent to from $6.78-3/4 per bushel.

(Additional reporting by Susan Thomas and Eric Onstad in London; editing by Shri Navaratnam)

[© 2014 Thomson Reuters. All rights reserved.]
Copyright 2014 Reuters. All rights reserved. This material may not be published, broadcast, rewritten or redistributed.