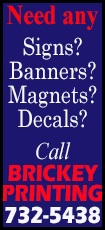 Everything finally came together Monday night in the series opener against American League East rival Tampa Bay.

Left-hander Wei-Yin Chen bounced back from two shaky starts, allowing just one run over 6 1/3 innings, and the Orioles beat the Rays 7-1.

Catcher Matt Wieters continued his dominance against Rays pitching, finishing with three hits, an RBI and two runs. Wieters owns a career .341 average against Tampa Bay — the highest among any player with at least 150 at-bats.

"We were able to get some early outs and let our defense work behind him," Wieters said about Chen. "The big thing is if you can get those first- and second-pitch outs, you can get deep in the game, and he did that for us."

Chen (1-1) did not pitch past the sixth inning in his previous two outings. However, he had much better command against Tampa Bay, giving up five hits while striking out four and walking two.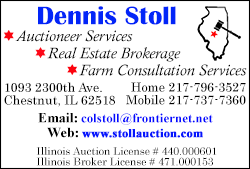 Rays right-hander Chris Archer (1-1) was hit hard by the Orioles for most of the night. He allowed seven runs on 12 hits with six strikeouts and two walks over five innings. Archer allowed just two runs in his previous two appearances.

"Just a lot of pitches up," Rays manager Joe Maddon said about Archer. "He had good stuff. The location was not that good, and that's why they hit him. The velocity was good, and he threw some really good sliders to their right-handed hitters. He just left too many in the bad part of the plate. They didn't miss our mistakes."

Shortstop J.J. Hardy also had three hits, scored twice and had an RBI for the Orioles (6-7).

"I thought we were pretty selective and got some counts," Orioles manager Buck Showalter said. "Their pitching kind of got stretched out a little bit yesterday, so they'll be back full force tomorrow. They got the rest they needed. Timing means everything. I wouldn't expect to be that fortunate off Archer many times."

Staked with an early lead, Chen did not allow a hit until Rays first baseman James Loney hit a one-out double in the fifth. The Rays (7-7) finally scored an inning later when third baseman Evan Longoria managed a two-out single.

Darren O'Day closed out the game for the Orioles with a scoreless ninth inning. He has not allowed a run in 14 appearances dating back to Aug. 25.

The Orioles got into a rhythm early against Archer and took a 1-0 lead in the first on a RBI single by Wieters.

Baltimore continued to make solid contact in the second and increased the margin to 4-0. Third baseman Ryan Flaherty collected his first RBI of the season with a flair to left that scored Hardy for the first run. Designated hitter Nelson Cruz and first baseman Chris Davis followed with consecutive doubles.

"I actually felt good how my stuff was, but they're just a good lineup and I made too many mistakes over the plate," Archer said. "The best thing about tonight, and if there was anything to take from the game, was how positive and encouraging my teammates were. They fully believed in me. They said, 'In five days, you're gonna make somebody pay.'"
Meanwhile, Chen was cruising. He retired the first 10 batters he faced before allowing a fourth-inning walk to center fielder Desmond Jennings.

"It's nice to go out there and pitch like we did, hit like we did," Chen said through an interpreter. "It's just good to play a good game."

The Orioles scored twice more in the third on a double by Hardy and a single by second baseman Steve Lombardozzi. By scoring six times in the first three innings, Baltimore topped its run total from the entire three-game weekend series against the Toronto Blue Jays.

Rays manager Joe Maddon lost a replay challenge in the fifth when Lombardozzi just beat the throw to first base that would have completed an inning-ending double play. It took 2:47 to confirm the ruling on the field. The decision was costly for Tampa Bay, as Flaherty, who went 2-for-4, followed with an RBI single to increase the lead to 7-0.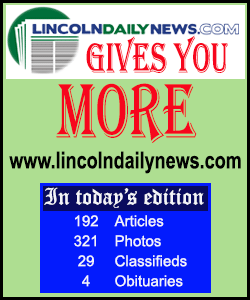 NOTES: Rays RHP Jake Odorizzi was still expected to make his start Tuesday against the Orioles despite coming down with an illness Monday prior to the series opener. ... Tampa Bay LHP Matt Moore threw Monday after he was placed on the disabled list April 8 with a torn ulnar collateral ligament. The team is still waiting to determine if he will need season-ending surgery. ... Orioles All-Star 3B Manny Machado began running sprints in Florida as he continues to recover from offseason knee surgery. ... Baltimore 1B Chris Davis reached base safely for the 12th time in 13 games.
[© 2014 Thomson Reuters. All rights reserved.]
Copyright 2014 Reuters. All rights reserved. This material may not be published, broadcast, rewritten or redistributed.