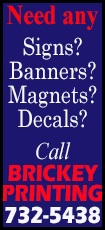 The Mariners had provided plenty of offense before all the controversy in the sixth inning, however.

Seattle scored six runs in the sixth in support of left-hander Roenis Elias, who shut down the Texas Rangers to earn his first major-league victory in the Mariners' 7-1 triumph.

The Mariners (7-5) sent 11 batters to the plate in the sixth and put the game out of reach with five hits, a walk, two errors and the benefit of instant replay in overturning one out based on the game's new transfer rule.

Elias (1-1) gave up one run on five hits with five strikeouts and two walks in 6 2/3 innings.

"I wanted to stretch him out," said Mariners manager Lloyd McClendon. "He gave us exactly what we wanted. Would have liked to have seen a little cleaner in the seventh, but he did a good job."

Third baseman Kevin Kouzmanoff was 1-for-3 and drove in Texas' lone run. First baseman Prince Fielder, who has been in a slump, reached on a one-out double in the seventh for the Rangers (6-7).

As part of Seattle's 12-hit attack, catcher Mike Zunino, in the No. 9 hole, was 2-for-4 with a home run and two RBIs for Seattle. Right fielder Michael Saunders also had two hits, including a run-scoring triple to start the Mariners' scoring deluge in the sixth.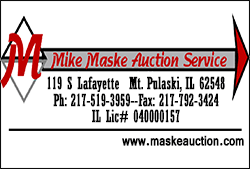 Seattle's outburst spoiled the return of Colby Lewis (0-1), who made his first start in 21 months after recovering from elbow and hip surgeries.

Lewis was tagged for the loss after giving up four runs — three earned — on eight hits and four strikeouts in 5 1/3 innings.

"Overall, I felt good," Lewis said. "My stuff was sharp. I wanted a different outcome, but good, bad or ugly, this was a stepping stone."

Second baseman Robinson Cano led off the decisive sixth for the Mariners with a single and he accounted for the last run with a sacrifice fly.

Saunders, third baseman Kyle Seager, left fielder Dustin Ackley and Zunino all had RBI hits in the inning. Three of the runs were unearned.

The fifth run was scored on an error committed by Rangers catcher J.P. Arencibia, who was victimized by baseball's new transfer rule.

Rangers reliever Pedro Figueroa fielded Brad Miller's comebacker with the bases loaded and threw home with designs of starting a 1-2-3 double play. Arencibia lost control of the ball as he transferred it from his glove to his hand.

Home plate umpire Paul Schrieber ruled first baseman Justin Smoak out a home, until McClendon asked for a review.

The call was overturned based on the new rule that the ball must be secured in his throwing hand on the transfer. It reads: "In establishing the validity of the catch, the fielder shall hold the ball long enough to prove that he has complete control of the ball and that his release of the ball is voluntary and intentional."

"I thought it was a clear violation of the rule," McClendon said. "It was an impactful play."

Texas manager Ron Washington was ejected after disputing the reversal.

The game was delayed 3 minutes and 30 seconds for the review.

The play gave Seattle a fifth run and an extra out, which the Mariners used to score Zunino on Cano's sacrifice.
"I think it's jeopardizing the game," Arencibia said of the new rule. "It's giving guys extra outs when the game's been played the same way for however-many years. It's ridiculous what's going on."
Said McClendon about the new rule: "I wish it would all go away. It is what it is, but we just have to deal with it."

Five runs, though, would have been plenty for Seattle. Left-handed reliever Yoervis Medina, who recorded the last out in the seventh, and right-hander Danny Farquhar preserved the lead.

The Rangers again had trouble scoring runs after a weekend in which they won twice 1-0.

Texas put runners on with consecutive singles from Alex Rios and Fielder, but Farquhar recorded three straight outs to end the game.

"We have to keep our head up and keep playing ... keep fighting," said Texas shortstop Elvis Andrus.

Lewis retired the side in order in the top of the first and struck out three of the first five hitters he faced. He pitched around consecutive hits with two outs in the second and another with two outs in the third.

Lewis' only notable mistake was an 0-1 pitch in the fifth to Zunino, who hit it over the center-field fence for a solo home run with one out that gave Seattle a 1-0 lead.

Elias kept Texas in check through the early part of the game, erasing three of five hitters he allowed on base with groundout double plays. Michael Choice, who reached twice, was left stranded in the second.

Through five innings, Elias retired six of the last seven hitters he faced.

NOTES: An April cold front lowered the temperature to 52 degrees at first pitch. ... UFC world welterweight champion Johny Hendricks, a southpaw, threw out the ceremonial first pitch. "I played baseball up to my junior year. I was actually a pitcher. That's what helped me get that ball over the plate." ... Seattle pitchers lead the majors with a .194 opponents batting average and have yet to allow more than 10 hits in a game. ... Mariners 3B Kyle Seager loves Globe Life Park in Arlington: He is a .394 hitter in 24 games there and was riding a 14-game hitting streak entering play Monday. He was 2-for-4 in the game.
[© 2014 Thomson Reuters. All rights reserved.]
Copyright 2014 Reuters. All rights reserved. This material may not be published, broadcast, rewritten or redistributed.