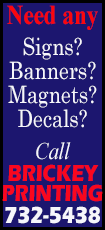 China's economy grew 7.4 percent in the first quarter, from a year earlier, pipping forecasts of 7.3 percent. That was welcome news to many investors given foreboding whispers that growth would be nearer 7.0 percent following a string of soft numbers recently.

Other data for March were mixed with industrial output a shade under estimates, but retail sales picking up.

"The GDP data is better than expected. Considering government supportive measures that have started in early April, we expect growth to rebound to around 7.5 percent in the second quarter," said Lu Zhengwei, chief economist at Industrial Bank in Shanghai.

"But the problem is that the government has to resort to stimulus repeatedly to support the economy (which) means it's having a hard time to unleash new growth drivers."

The relief rippled through regional markets with Japan's Nikkei adding to early gains to be up 2.2 percent. Australian stocks rose 0.4 percent, while MSCI's broadest index of Asia-Pacific shares outside Japan edged up 0.2 percent.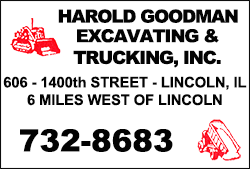 The mood had already been aided by a late rally on Wall Street thanks mainly to some solid earnings reports. The Dow rose 0.55 percent and the S&P 500 0.68 percent. The Nasdaq lagged with a 0.29 percent gain but at least stabilized after recent sharp falls.

After the closing bell, Intel Corp beat Street estimates and its shares rose 3 percent.

Yahoo Inc jumped 10 percent thanks to strong results from Alibaba Group Holding Ltd, the Chinese e-commerce company in which Yahoo holds a 24 percent stake.

Another fortunate stakeholder in Alibaba is SoftBank and it jumped 8 percent on the news in Tokyo trade.

Markets face another test later when Federal Reserve Chair Janet Yellen speaks on monetary policy and the economic recovery before the Economic Club of New York at 1625 GMT (12.25 a.m. EDT).

Sentiment could get a lift should she offer reassurance that any rise in interest rates will come well after the Fed finishes its asset-buying program.
Leaning the other way was caution at the evolving situation in Ukraine after Russia declared the country to be on the brink of civil war as Kiev said an "anti-terrorist operation" against pro-Moscow separatists was under way.

That took a toll on European shares on Tuesday as the FTSEurofirst 300 index fell 0.96 percent. In contrast, bonds got a safe-haven boost with yields on German debt falling to their lowest in 11 months at 1.475 percent.

In currency markets, the majors were confined to tight orbits with the euro little changed at $1.3812 while the dollar edged up to 102.14 yen.

The main mover was the New Zealand dollar which took a spill after the country reported inflation at a surprisingly low 1.5 percent in the first quarter. That prompted markets to pare back expectations on how far and fast interest rates might rise there.

The kiwi fell to its lowest in over a week at $0.8577, and dragged down its Australian cousin to $0.9350.

In commodities, gold tumbled about 2 percent on Tuesday on heavy stop-loss orders placed by momentum traders as prices broke below the key 200-day moving average.

On Wednesday the metal was pinned at $1,297.90 an ounce, well off Monday's peak at $1,330.90.

Benchmark Brent oil dipped 26 cents to $109.10 on developments in Ukraine, while U.S. crude futures were up 6 cents at $103.81.
(Editing by Shri Navaratnam)
[© 2014 Thomson Reuters. All rights reserved.]
Copyright 2014 Reuters. All rights reserved. This material may not be published, broadcast, rewritten or redistributed.