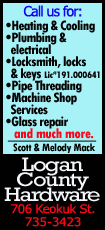 Japan's most valuable listed company is shifting to a new phase of much slower but more stable growth, senior executives said, as the burst of gains from a weak yen and Prime Minister Shinzo Abe's stimulus policies fades.

That trend, fed also by an increase in Japan's sales tax and slowdowns in key overseas markets such as Thailand, could see the world's largest carmaker eventually losing its crown to an ascendant Volkswagen AG <VOWG_p.DE>.

"Last year's pace was abnormal in the context of sustainable growth," said a senior executive, who spoke on condition of anonymity. "We don't want people to be up on cloud nine just because we hit a record."

Added another: "We need to be cautious."

A slowdown for the country's biggest manufacturing profit earner will bode poorly for Japan's economic outlook.

Three senior Toyota executives spoke to Reuters on condition of anonymity, discussing the company's outlook for the fiscal year from April 1 ahead of the release of official guidance on May 8. They did not give any financial details.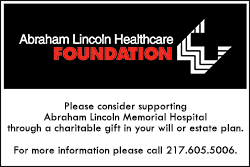 Separately, a source close to Toyota said it may project a fall in profit for this fiscal year, a view echoed by some analysts, who note its typically conservative stance.

The consensus from a survey by Thomson Reuters I/B/E/S of 26 analysts, however, calls for Toyota's operating profit to rise to another record of 2.66 trillion yen ($26 billion), albeit with growth of a much more modest 10 percent after last year's estimated 80 percent surge.

"We cannot rule out the possibility operating profit guidance will be flat or down year-on-year," Tokyo-based Barclays autos analyst Tatsuo Yoshida said in a report, though he himself forecasted growth. Much will depend on currency rates and other assumptions, he said.

Toyota declined to comment on financial results or forecasts ahead of the actual announcement.

The dollar has surged more than 25 percent against the yen over the past 17 months, spurred by Abe's easy-money policies, and the auto industry has been a big beneficiary, especially export-oriented Toyota, Mazda Motor Corp <7261.T> and Fuji Heavy Industries Ltd <7270.T>.

In 2013, Japan's auto exports jumped 13 percent to 10.4 trillion yen, while their share of the country's total exports edged up 0.5 percentage point to 14.9 percent.

Currency gains lifted operating profit at Japan's seven car makers by 1.6 trillion yen in the nine months to December. At Toyota, yen weakness will account for more than four-fifths of its expected operating profit rise in 2013/14.

In the current year from April 1, however, Barclays' Yoshida forecast that currency moves would cut Toyota's operating profit by 20 billion yen.
HIT TO MOMENTUM

The hit to auto-sector profits could sap momentum in what has been a particularly resilient sector in Japanese manufacturing.

Nagoya and the surrounding region of central Japan, home to Toyota and its suppliers, is one of the country's best-performing regional economies, according to a recent Bank of Japan report.
Toyota also set the benchmark for a series of wage increases this spring sought by the prime minister to take his "Abenomics" policies beyond the initial burst of stimulus into a sustainable cycle of income, spending and investment growth.

But the Toyota executives interviewed over the past week, with their guarded outlook, were in no mood to spend freely.

"If we make plans based on the pace of growth we have experienced over the last few years, things will not turn out well," one executive said, warning of the risk of over-expansion and overcapacity.

The slow-and-steady pace is consistent with the conservative stance taken by President Akio Toyoda, the 57-year-old grandson of the car maker's founder, since he took the helm five years ago.

Toyoda has led a recovery from losses suffered in the global financial crisis and a hit to the company's reputation from a global recall after cases of unintended acceleration.

He blamed overly aggressive expansion for the problems behind the recall and for overcapacity at the car maker, even as it rose to number one in the global industry.

The company has since stopped emphasising numerical sales targets, in contrast to Volkswagen CEO Martin Winterkorn's aggressive target, set seven years ago, of selling 10 million cars a year by 2018.

Both companies now look set to hit the 10 million cars milestone this year, and Volkswagen could overtake Toyota within the next few years, said Satomi Hamada, a senior analyst at IHS Automotive.

She said the pace of growth in traditional Toyota strongholds such as Japan, Thailand and North America would slow. In China, however, now the world's biggest car market with growth expected to remain brisk, Volkswagen is a dominant player, outdistancing Toyota and other Japanese carmakers.
President Toyoda's comments suggest he is likely unfazed by that prospect.

"If a tree suddenly grows very fast, the rings of the trunk will be unstable and the tree weak," he told reporters in December. "Growing constantly at a steady pace is what helps to build a strong trunk."

($1 = 101.8500 Japanese yen)

(Editing by Edmund Klamann and Alex Richardson)
[© 2014 Thomson Reuters. All rights reserved.]
Copyright 2014 Reuters. All rights reserved. This material may not be published, broadcast, rewritten or redistributed.