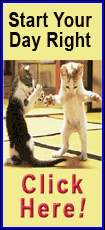 To keep up with demand, builders who neglected to buy land during the downturn must now pay top dollar for prized city-center locations. Their profit margins are likely to be squeezed this year, even as house prices rise.

"Builders waited so long to buy land that, when the recovery happened, it was very strong and they got caught short," said Tobias Welo, a portfolio manager at Fidelity Investments.

The quickest solution for the big players, according to some analysts and fund managers, will be to snap up small, privately owned builders facing the opposite problem: plenty of land but limited access to bank finance.

The Dow Jones U.S. Home Construction index <.DJUSHB> has regained much of the ground lost in the second half of 2013, when rising mortgage rates and wider economic uncertainty broke an 18-month winning streak for homebuilder stocks.

With anecdotal evidence from homebuilders and mortgage brokers suggesting a pick-up in demand for residential housing, analysts are forecasting an average 18 percent jump in the value of the leading U.S. homebuilders this year, according to Thomson Reuters data.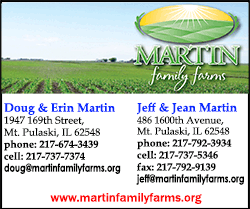 The average forecast covers D.R. Horton Inc <DHI.N>, PulteGroup Inc <PHM.N>, Lennar Corp <LEN.N>, KB Home <KBH.N> and Toll Brothers Inc <TOL.N>.

David Crowe, chief economist at the National Association of Home Builders, expects new home construction in the United States to rise by about 25 percent this year, up from 18 percent last year.

But his forecast is conditional on homebuilders buying enough land in sought-after urban areas. If they don't, he said, the rate of increase could be half his original estimate.

James Krapfel, analyst at Morningstar Inc, forecast new home construction growth at 16 percent this year — a slower rate than last year — due in part to the shortage of developed land.

Not everyone is affected equally. Lennar, the third-largest U.S. homebuilder, and Toll Brothers, the biggest luxury builder, bulked up their land banks with a string of low-cost land acquisitions during the 2008-2010 economic downturn.

Toll Brothers has accumulated a bigger land bank than most — enough to last more than 12 years, compared with an average 7.4 years for the top five U.S. homebuilders, according to data published by Tri Pointe Homes Inc <TPH.N> in November.

Less acquisitive during the downturn, D.R. Horton, the largest U.S. homebuilder, and PulteGroup, its nearest peer, are more likely to feel the shortage, analysts said.

PulteGroup has land supply to last about seven years, the data from Tri Pointe showed.

D.R. Horton and PulteGroup did not respond to requests for comment for this article.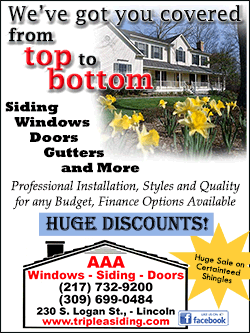 SCOUTING FOR LAND

To date, homebuilders have turned the land shortage to their advantage. It has even helped them to raise prices as Americans adjust to higher mortgage rates in a stabilizing economy.

For D.R. Horton, the three-month period ended December 31 was its most profitable first quarter since 2006. Its average sales price rose 10 percent to $275,600, with a "very strong" spring selling season yet to come.

In the same quarter, PulteGroup's revenue growth was driven by a 13 percent increase in its average sales price, even as the company slowed the pace of new-home building.

But time is running out for ambitious homebuilders short of land, who must typically spend between two and five years readying raw land for development. Land near city centers, known in the industry as 'A' lots, is especially hard to come by.

"The run-up in land prices has been huge. What someone paid for land last year may not even work today," said Scott Laurie, chief executive of privately owned Californian builder Olson Homes, which plans to spend at least 25 percent more on land purchases in 2014 than last year.

Acquiring smaller, private companies with a foothold in urban locations could be the quickest way for big homebuilders to grow their land banks — and the feeling could be mutual.

Private companies have found it more difficult to secure financing since the crisis: U.S. land development financing totaled around $210 billion in the fourth quarter last year, only a third of the level in early 2008, data from the Federal Deposit Insurance Corp showed. (http://r.reuters.com/gun97v)
Ryland Group Inc <RYL.N> has said it wants to buy homebuilders that would add to its land bank, having already acquired Lionsgate Homes in Dallas, which gave it access to 885 developed lots and homes. (http://r.reuters.com/wyx28v)

Tri Pointe and Toll Brothers also announced deals late last year that gave them access to developed lots in California.

"The attractiveness of a private builder to a public builder is its land position," said Hollis Greenlaw, chief executive of United Development Funding, which manages funds holding more than $1 billion for investment in homes.

"They don't need any more homebuilding talent. What they want is those land positions."

(Editing by Mathew Veedon and Robin Paxton)
[© 2014 Thomson Reuters. All rights reserved.]
Copyright 2014 Reuters. All rights reserved. This material may not be published, broadcast, rewritten or redistributed.