Coca-Cola, like PepsiCo Inc, has been battling falling soda sales in developed markets such as the United States as people shift to healthier options such as juices.

To help revive soda sales, Coke will embark on its biggest promotional program in history for the soccer World Cup, Chief Financial Officer Gary Fayard told Reuters.

Coca-Cola is one of the key sponsors of the event, which kicks off in June in Brazil.

The company's shares rose 4 percent, bringing them back to where they were about a year ago.

Coke said in February it expected to save $1 billion annually through productivity improvements by 2016, and would redirect much of the savings into increased advertising and marketing.

"We're beginning to get our momentum back ... ," Chief Executive Muhtar Kent said on CNBC on Tuesday.

Global case volumes rose 2 percent in the quarter, while those in China rose 12 percent due to increased marketing around the Chinese New Year, the company said on Tuesday.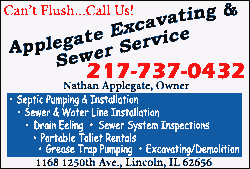 Coke does not break out China sales separately. The business falls under its Asia-Pacific region, the company's second-biggest market by revenue. In 2013, the region accounted for 13 percent of overall sales.

The company plans to invest $8 billion in China over the five years through 2017 as it focuses on emerging markets to boost revenue.

Quarterly sales volumes rose 6 percent in both India and Russia and 4 percent in Brazil.

Sales in North America, the company's biggest market, were stable despite an unusually cold winter and the general consumer shift away from fizzy drinks. European sales fell 4 percent.

"Our North America Group delivered even volume versus the prior year quarter while gaining value share and maintaining volume share," the company said in a statement.

U.S. soda sales in 2013 were the lowest since 1995 with total sales volumes declining 3 percent, according to a report by industry newsletter Beverage Digest in March.

NEW VENTURES

Kent has been trying to boost profits by cutting costs, developing its non-soda brands and getting into new businesses.

The company bought a 10 percent stake in single-cup coffee brewer Keurig Green Mountain Inc — known for its K-cups

- in February to help compete in the home soda-making market, dominated by Israel-based Sodastream International Ltd.
The partnership is looking to develop machines to dispense cold drinks such as juices and teas. Coke owns the Minute Maid juice brand and Honest Tea.

RBC Capital Markets analyst Nik Modi said Coke's global volume growth was "particularly impressive" in a quarter marked by harsh weather, a strong dollar and the effects of tensions between Russia and United States.

"From here, we believe volumes will continue to accelerate ...," Modi wrote in the note.

However, the company was cautious, saying unfavorable currency rates — notably the devaluation of the Venezuelan bolivar — would create a "7 percent headwind" for both second-quarter and 2014 results.

The company's net income attributable to shareholders fell to $1.62 billion, or 36 cents per share, in the first quarter ended March 28 from $1.75 billion, or 39 cents per share, a year earlier.

Excluding items, earnings were 44 cents per share, matching the average analyst estimate.

Revenue fell 4 percent to $10.58 billion. Analysts on average were expecting $10.55 billion, according to Thomson Reuters I/B/E/S.

Not all shareholders were happy on Tuesday.

Wintergreen Advisers LLC, which says it owns more than 2.5 million Coke shares, released a letter to top shareholders urging them to review Coke's equity compensation plan before the annual meeting on April 23.

Wintergreen Chief Executive David Winters called the equity plan "deeply flawed" and said Coke may need to spend $2 billion per year to offset the dilution caused by the plan.

Winters has previously said the plan, when combined with existing equity awards, could dilute shareholders' interests by more than 14.2 percent.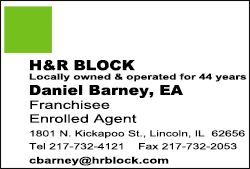 Coca-Cola shares were trading at $40.06 at 1:06 PM ET.

(Additional reporting by Lisa Baertlein in Los Angeles; editing by Saumyadeb Chakrabarty)
[© 2014 Thomson Reuters. All rights reserved.]
Copyright 2014 Reuters. All rights reserved. This material may not be published, broadcast, rewritten or redistributed.