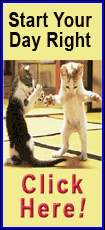 Russia declared Ukraine on the brink of civil war as Kiev began a "special operation" against pro-Russian separatists in the eastern town of Kramatorsk and retook a main airfield there.

Brent rose to a near six-week high on Monday after Western powers agreed to expand sanctions against Russia over Ukraine.

But Brent's gains were capped and U.S. crude held in negative territory as the gradual reopening of several Libyan oil ports that had been blockaded by rebel groups since July added to global oil supply.

An oil tanker was due to load on Tuesday from the recently reopened Hariga port, the first exports after a deal to end months of closures.

"The Libya news is bearish since the port opening is going to affect the near-term supply ... and that outweighs the events in Ukraine," said Joseph Posillico, senior vice president of energy derivatives at Jefferies Bache in New York.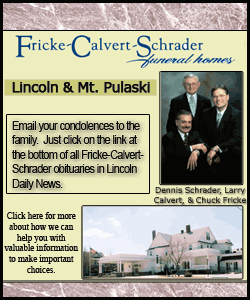 Also pressuring U.S. crude oil prices was an expected rise in domestic stockpiles. The American Petroleum Institute reported that U.S. crude stocks rose by 7.6 million barrels last week, far more than the 1.8 million barrel rise expected in a Reuters poll of analysts. The U.S. Energy Information Administration will release its official numbers on Wednesday at 10:30 a.m. EDT (1430 GMT).

U.S. crude futures fell 30 cents to settle at $103.75. The June contract for Brent, which will become the front-month contract on Wednesday, settled 29 cents higher at $109.36 a barrel. The Brent contract for May, which will expire after settlement on Tuesday, fell 33 cents to $108.74.

The May contract for Brent did not react to geopolitical risk issues as it normally would because traders were balancing positions on the last day before expiration, analysts said.

The market is now eyeing the release of key economic data from Asia on Wednesday, including Chinese economic growth figures.
RUSSIA RISK

In a tense phone call, U.S. President Barack Obama told Russian President Vladimir Putin on Monday that Moscow would face further costs for its actions in Ukraine and should use its influence to get separatists in the country to stand down.

The White House said Ukraine's actions against pro-Russian militiamen are called for because of the threat to law and order in the country, though the United States is not considering providing "lethal aid" to Ukraine, White House spokesman Jay Carney said.

The European Union agreed on Monday to expand a list of people to target with sanctions for their suspected role in violating Ukraine's territorial integrity. The EU could also hold an emergency summit next week to adopt further measures. The United States is considering new sanctions.

The Ukraine crisis, and in particular the annexation of Crimea by Russia last month, has led to the most strained relations between Moscow and the West since the Cold War and has supported oil, even with expectations of more supplies and rising inventories.

But oil price gains have been limited so far, as oil flows from Russia have not been affected, according to Jason Bordoff, director of the Center on Global Energy Policy at Columbia University.

"In the near term, the market thinks that the EU will not move to a higher level of sanctions that would have potential to upset oil flows," he said.
(Additional reporting by Edward McAllister in Los Angeles, Peg Mackey in London and Keith Wallis in Singapore; editing by William Hardy, Marguerita Choy, Eric Walsh and James Dalgleish)
[© 2014 Thomson Reuters. All rights reserved.]
Copyright 2014 Reuters. All rights reserved. This material may not be published, broadcast, rewritten or redistributed.