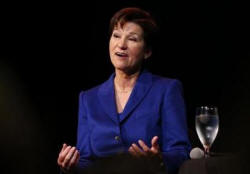 Democrat Alex Sink Bows Out Of Florida Congressional Race
Send a link to a friend Share
[April 16, 2014] By Barbara Liston
ORLANDO, Florida (Reuters) — Florida Democrat Alex Sink said on Tuesday she would not run in November for the congressional seat she failed to win last month in a close special election that garnered national attention.
Sink, the state's former chief financial officer, confirmed her decision on Twitter and in a statement quoted by media outlets.

"While I am not running for office in 2014, I will keep an open dialogue with all of you and continue to seek new ways to serve," she said on Twitter. She could not be immediately reached for comment.

Sink lost the special election in Florida's 13th Congressional District by less than 2 percent of the vote to David Jolly, a former Republican lobbyist in Washington, D.C. Jolly once worked for the Representative C.W. Bill Young, whose death forced the special election in March.

The seat is back up for grabs in the November midterm elections, along with all 434 other congressional seats.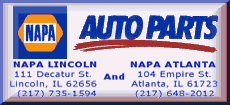 Steve Israel, chairman of the Democratic Congressional Campaign Committee, said the party remained confident its nominee could win Young's former seat in November. It was not immediately clear who that candidate would be.

Republicans said Sink's decision to forgo a rematch was a recruitment failure for Democrats.

"It's obvious that Alex Sink stood zero chance of beating David Jolly this November, and her decision not to run only proves that the 2014 midterm elections are going to be extremely rough for Democrats across the country," said National Republican Congressional Committee spokeswoman Katie Prill.

The special election was considered a test of national political tactics to be used in the fall, particularly of whether antipathy toward President Barack Obama's Affordable Healthcare Act could be a winning strategy for Republicans.
However, analysts said afterward that the vote tended to fall along party lines in Pinellas County, where Republicans outnumber Democrats.

It was the second defeat by a slim margin in recent years for Sink, who in 2010 narrowly lost the election for state governor against Republican Rick Scott.

(Additional reporting by Colleen Jenkins; editing by Cynthia Osterman)
[© 2014 Thomson Reuters. All rights reserved.]
Copyright 2014 Reuters. All rights reserved. This material may not be published, broadcast, rewritten or redistributed.