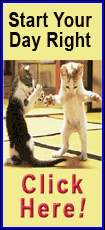 The Los Angeles Register is the latest offering to roll off the presses of California-based Freedom Communications, the publisher of the Orange County Register, The Press-Enterprise in Riverside and the Long Beach Register.

Aaron Kushner, who owns Freedom, is attempting to dominate local news coverage in Southern California, a competitive area with distinctly different communities.

"Los Angeles is a large and vibrant market," Kushner said in a phone interview, arguing that the Los Angeles Register can thrive among other daily newspapers in the city that includes the Los Angeles Times and Digital First's Los Angeles Daily News.

"We believe there is a place for our kind of newspaper in Los Angeles."

Kushner is launching the Los Angeles Register during a challenging time for an industry that is plagued by plummeting advertising revenue and people who are ditching print in favor of news on mobile devices.

He is banking on the fact that the city is ready to embrace a newspaper with a different political viewpoint that is "right of center," he said.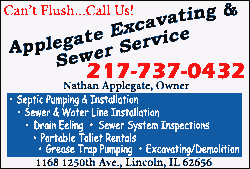 But what works for the Orange County Register, a paper that for decades has been known for its libertarian editorial pages, may be a tougher sell in a liberal-leaning Los Angeles.

"Strategically in the unsettled market of greater Los Angeles they are now the most aggressive player," said Ken Doctor, an analyst with Outsell Research.

"But it's pretty hard in 2014 to find new five-day or seven-day print subscribers of newspapers."

Kushner would not reveal the print run of the Los Angeles Register — only that it is available in 6,000 retail outlets and will be ready for home delivery on May 1.

"We have a very simple business model," Kushner said. "Invest in staff and the paper and cover things locally readers are most passionate about."

Indeed, when Kushner bought Freedom in 2012 he doubled the size of the newsroom in Orange County. But he soon faced the challenges hitting other publishers. The paper cut 32 jobs at the beginning of the year. It now has about 370 staffers, some of which are going to the new paper in Los Angeles.

"It's pretty clear they over-invested in Orange County," Doctor said.

Kushner declined to reveal if privately held Freedom was profitable.

A former greetings card business man from Massachusetts, Kushner first came on the media scene in 2010 when he offered to buy The Boston Globe from The New York Times.

His name often surfaces as a potential newspaper buyer, although he has had difficulties closing past deals, and is currently involved in a lawsuit with Freedom Communications' former shareholders.

Kushner made it known in the past that he wanted to buy the Tribune Co newspapers which publishes the cross-town rival the Los Angeles Times, when it was exploring a possible auction. Tribune plans to spin out its newspaper properties.

(Reporting by Jennifer Saba in New York; editing by Bernard Orr)
[© 2014 Thomson Reuters. All rights reserved.]
Copyright 2014 Reuters. All rights reserved. This material may not be published, broadcast, rewritten or redistributed.