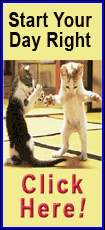 A rain-soaked hillside collapsed above the north fork of the Stillaguamish River on March 22, unleashing a torrent of mud that swallowed up a stretch of a state highway and some three dozen homes on the outskirts of the tiny community of Oso.

Of the 37 people confirmed dead, 36 have been positively identified, most recently a 14-year-old boy on Friday, Snohomish County officials said in a statement. The death toll stood at 36 on Monday.

Recovery crews were still searching for another seven people listed as missing. Their efforts in recent days have benefited from dry weather, a welcome change from periods of rain that have caused treacherous conditions and raised the risk of more slides and flash floods.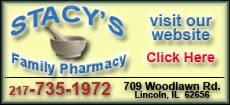 President Barack Obama has plans to visit Oso next week to view the disaster site and meet with survivors and grieving relatives of the victims, as well as first responders and recovery workers.

No one has been pulled alive from the rubble since the hours immediately following the mudslide, when at least eight people suffered injuries. Rescue teams have found no signs of life since the day of the disaster.

The search continues to produce daily accounts of grief and loss. On Tuesday, a U.S. Army soldier who took leave to search for missing family members believed to have been buried in the muddy rubble was found dead of an apparent suicide, authorities said.

Specialist Christopher Dombroski, 20, was found in the Capitol State Forest just west of Olympia, having suffered what appeared to be a self-inflicted gunshot wound, said Thurston County Sheriff's Office spokesman Greg Elwin.

Dombroski was the nephew of Steve and Theresa Harris, who are among the seven people listed as missing in the mudslide, said Lieutenant Colonel Joe Sowers, an Army spokesman.

The soldier, who had served one tour in Afghanistan, was granted time off from work at the 7th Infantry Division at Joint Base Lewis-McChord, south of Seattle, to help search for victims of the slide, Sowers said.

(Reporting by Jonathan Kaminsky in Olympia, Wash., editing by Steve Gorman, Eric M. Johnson, Gunna Dickson and Ken Wills)
[© 2014 Thomson Reuters. All rights reserved.]
Copyright 2014 Reuters. All rights reserved. This material may not be published, broadcast, rewritten or redistributed.