Momentum for the city's plan to adjust its $18 billion debt burden was building after Detroit last week won court approval for a crucial settlement over interest rate swaps and reached an agreement with bond insurance companies over the treatment of voter-approved general obligation bonds.

Under the deal with the Retired Detroit Police and Fire Fighters Association announced by U.S. Bankruptcy Court mediators on Tuesday, pensions for retired police and fire workers would not be decreased, but cost-of-living increases would be cut in half. A separate voluntary employee beneficiary association plan or VEBA will be established for retiree healthcare, according to a court statement.

Detroit's state-appointed emergency manager, Kevyn Orr, hailed the deal as "another significant step forward," and encouraged other city creditors to resolve their differences with the city.

"We are securing support for the plan of adjustment — the time to resolve our differences is now," he said in a statement.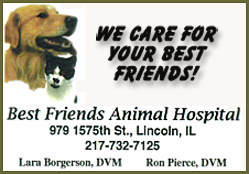 The deal, which is contingent on more than $800 million in contributions for retirees from foundations, the Detroit Institute of Arts and the state of Michigan, marks the first between the bankrupt city and one of its retired worker groups. The association of retired police and fire workers has about 6,500 members, the statement said.

PENSION OFFICIAL OPTIMISTIC

Meanwhile, George Orzech, chairman of Detroit's Police and Fire Retirement System, said the pension deal taking shape with the city's two retirement systems would increase the assumed investment rate of return for the funds.

"We have agreements on several of the points," Orzech said.

Any deal that Detroit incorporates into its plan to adjust its mountain of debt and exit bankruptcy will be subject to voting by city workers and retirees, but Orzech expressed optimism a negotiated plan can win member support.

"I believe the majority of retirees out there and some active folks believe I have their best interests at heart," Orzech said.

He added that under the potential deal, the funds would drop their attempt to overturn a December federal court ruling that found Detroit was eligible for the biggest municipal bankruptcy in U.S. history.

Amy Malsin, a spokeswoman for law firm Dentons, which is representing a court-appointed committee for Detroit retirees, declined to comment. Tina Bassett, a spokeswoman for Detroit's General Retirement System, said fund officials "are still negotiating in good faith and hope to be able to announce something soon."

Late on Monday, Detroit in a court filing noted that "significant modifications" have been made to its plan to adjust $18 billion of debt and exit bankruptcy. In the response filed in U.S. Bankruptcy Court to a slew of objections raised by city creditors over a key supporting document for the city's plan, Detroit said it had reached settlements over interest rate swaps and the treatment of voter-approved general obligation bonds. The city also said it has withdrawn a proposal to create a regional water and sewer authority.

"Because of these modifications and amendments to the amended disclosure statement, the city believes that many of the arguments raised in the objections have been resolved or otherwise addressed or mooted by the terms of the second amended plan and second amended disclosure statement," Detroit's filing stated.

The city's filing also said it has adjusted some estimated percentage recovery figures, and the city has increased the assumed annual rates of investment returns for its two pension funds to 6.75 percent from a previously proposed 6.25 percent and 6.50 percent, which would have resulted in a bigger unfunded liability for the funds.

Orzech said the higher percentage works for his fund, which is currently earning almost 14 percent so far this year.

CREDITORS APPEAR TO HEED JUDGE'S PLEA

Judge Steven Rhodes, who is presiding over the Detroit case, approved the swaps settlement on Friday and advised creditors that "now is the time to negotiate" with the city.

Rhodes on Tuesday made it clear he still plans to hold a hearing on Thursday over remaining objections to Detroit's disclosure statement. The judge denied an emergency motion filed by bond insurer Syncora Guarantee Inc to postpone the hearing until 14 days after the city files its second amended statement.

The insurer, which had been battling Detroit over the swaps settlement, said holding the hearing before creditors have time to examine the revised document "is fundamentally unfair and does not respect due process."

The city on March 31 revised a plan it initially filed in February and Orr told Reuters last week he plans to file a second revision in bankruptcy court this week.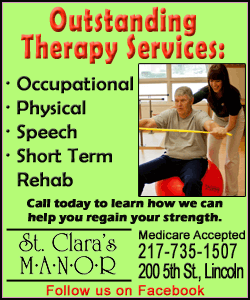 Also, a group of mutual funds that hold Detroit water and sewer revenue bonds told the court on Tuesday that they oppose certain creditor voting options on the debt adjustment plan that make it easier for the city to force the plan via a so-called cramdown on nonconsenting creditors. The group consists of Fidelity Management & Research Co, Eaton Vance Management, Franklin Advisers Inc, Nuveen Asset Management and BlackRock Asset Management.

(Reporting by Karen Pierog in Chicago; editing by James Dalgleish and Matthew Lewis)
[© 2014 Thomson Reuters. All rights reserved.]
Copyright 2014 Reuters. All rights reserved. This material may not be published, broadcast, rewritten or redistributed.