Preview: Blue Jackets At Penguins
Send a link to a friend Share
[April 16, 2014] After facing little resistance from the Columbus Blue Jackets during the regular season, the Pittsburgh Penguins look to maintain their dominance when they host their Metropolitan Division rivals in Game 1 of their Eastern Conference first-round series on Wednesday. Pittsburgh, which comfortably won the division title, outscored Columbus by a decisive 16-7 margin and trailed for only 56 seconds of the 300-minute span to win all five meetings. While appreciative of his team's display, Penguins coach Dan Bylsma was quick to squelch any parade plans by saying that "I'll tell you in two weeks whether that's a good thing. I don't think (the sweep) has any bearing on this series."
Despite being on the wrong end of the broom, Columbus has reason for optimism as it makes the second postseason appearance in franchise history. The Blue Jackets were without arguably their primary weapon in Sergei Bobrovsky, who played in just one of the five meetings. Then again, the reigning Vezina Trophy winner yielded three goals on 13 shots before making an early exit in a 4-2 setback to Pittsburgh on Nov. 1.

TV: 7:30 p.m. ET, NBCSN, CBC, FSN Ohio (Columbus), ROOT (Pittsburgh)

ABOUT THE BLUE JACKETS (43-32-7, 4th in Metropolitan Division): Columbus' previous playoff experience was over in the blink of an eye as Detroit unceremoniously swept the Blue Jackets in the first round of the 2009 postseason. The 21-year-old Ryan Johansen obviously was not involved in that series, but he would like a longer stay for Columbus this time around as he enters the series with a team-leading 33 goals and 63 points. He is expected to be reunited with linemate Brandon Dubinsky, who joined rookie defenseman Ryan Murray in returning to practice on Monday.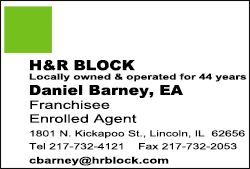 ABOUT THE PENGUINS (51-24-7, 1st in Metropolitan Division): Former Hart Trophy winner Evgeni Malkin (foot) joined fellow injured center Joe Vitale (mid-body) on the ice for Tuesday's practice, but Bylsma wasn't making any declarations about either player's availability. "We'll see how they are and react before we talk about what our lineup is going to be for (Wednesday's) game," Bylsma said. Malkin, who has been sidelined for 11 games, admitted that he felt great and was "not in pain and nothing is sore."
OVERTIME

Pittsburgh captain Sidney Crosby scored two goals and set up five others in the season series, registering a three-point performance (one tally, two assists) in his team's 5-3 win on Dec. 29.


Columbus LWs R.J. Umberger (upper body) and Nick Foligno (lower body) skated in practice on Tuesday, prompting coach Todd Richards to note that there is the possibility of the pair playing in Game 2 on Saturday.


Penguins G Marc-Andre Fleury helped his team to back-to-back Stanley Cup appearances in 2008-09 but since has compiled a 14-16 mark with a 3.18 goals-against average in 31 postseason games.

SERIES PREDICTION: Penguins in 6
[© 2014 Thomson Reuters. All rights reserved.]
Copyright 2014 Reuters. All rights reserved. This material may not be published, broadcast, rewritten or redistributed.