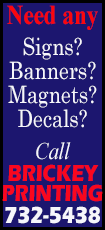 Forward Blake Griffin scored 24 points and point guard Chris Paul added 21 points and 10 assists, leading the Clippers to a 117-105 romp over the Denver Nuggets on Tuesday night at Staples Center.

The Clippers (57-24) set a franchise record for wins in a season, topping last season's mark of 56. They also completed their best run at home, finishing 34-7.

"We were a part of that last year, at least me and Blake were, and we lost in the first round, so it's all good and well, but I think we're at a point now it's all about the postseason," Paul said.

Added Clippers coach Doc Rivers, "It's nice, don't get me wrong. I'm happy that we're doing this stuff, but it's not what we want. To get what you want, sometimes you get other stuff, I guess, is the best way to say it. Like I said before the game, winning the division is part of the stuff you get in the march to what you really want."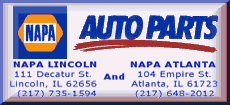 Los Angeles ends its regular-season march against the Trail Blazers on Wednesday night. The Clippers, currently in the No. 3 position in the Western Conference, could rise to No. 2 if they earn a win at Portland and the Oklahoma City Thunder lose at home to the Detroit Pistons. However, that too seemed to matter little to the Clippers.

Griffin probably won't play in Portland after picking up his 16th technical foul of the season, generating an automatic one-game suspension if it isn't rescinded.

"It doesn't matter anyway," Rivers said. "Worst case he's suspended for one game, but we're not going to bring him tomorrow anyways."

The technical was called at 3:23 of the second period, but it factored little in the outcome.

Paul set the tone early, sparking the Clippers to a 13-0 lead three minutes into the contest. He scored 13 of his 17 first-half points in the first quarter, staking Los Angeles to a 38-26 heading into the second. The Clippers led by as much as 19 in the first half before taking a 63-46 lead into intermission. Paul hit six of eight shots, including three of five 3-pointers, in 18 minutes during the opening half.

Denver closed within 89-84 on a jumper by forward Jan Vesely in the opening minutes of the final period, but Los Angeles' reserves kept the Nuggets at bay.

"This was a good win for us tonight," said Paul, who might be held out of the Portland game, too.

Denver (36-45) fell for the fourth consecutive time to the Clippers at Staples.

"They have chemistry," said Nuggets guard Randy Foye, who scored 11 points, handed out seven assists and recorded four steals. "They've built chemistry over the years. Chris Paul is obviously the engine that makes them go. Blake Griffin is right there, neck and neck with him. They have chemistry together, and it's going to be hard to beat them (in the playoffs)."

Rivers sat Griffin, Paul and guard J.J. Redick in the fourth quarter. Redick scored 18 points, hitting four of six 3-point attempts. Clippers center DeAndre Jordan finished with 13 points and 16 rebounds.

All five Denver starters scored in double figures, led by forward Kenneth Faried, who had 21 points. Guard Aaron Brooks finished with 19 points, while center Timofey Mozgov had 18 points and 11 rebounds.

"We were rattled at the beginning of the game," Denver coach Brian Shaw said. "We couldn't settle down and they jumped out to that big lead, and it was just too much for us."

NOTES: Injured Clippers F Danny Granger may return to practice Thursday or Friday, coach Doc Rivers said. If so, Granger could be ready for the playoffs this weekend. Granger missed his eighth consecutive game Tuesday due to a strained left hamstring. ... Rivers will rest G J.J. Redick, who has endured an assortment of injuries this season, when the Clippers visit the Portland Trail Blazers on Wednesday. ... Denver coach Brian Shaw identified C Timofey Mozgov as the club's biggest surprise this season. "I feel like he's a diamond in the rough. He brings a lot of things to the table," Shaw said. ... Nuggets F Anthony Randolph sat out his second game in a row for personal reasons. ... Denver closes out its season at home Wednesday against the Golden State Warriors.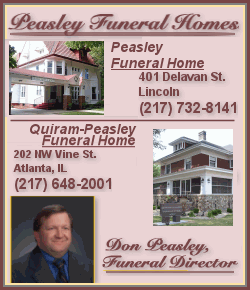 [© 2014 Thomson Reuters. All rights reserved.]
Copyright 2014 Reuters. All rights reserved. This material may not be published, broadcast, rewritten or redistributed.