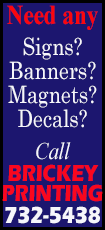 Third baseman Josh Donaldson's RBI double off right-hander Yoslan Herrera in the top of the 11th inning lifted the A's to a 10-9 victory over the Los Angeles Angels on Tuesday night at Angel Stadium.

Oakland posted its second comeback win in a row, following Monday's pitching-dominant 3-2 victory. However, the similarities end there.

The teams combined for 28 hits Tuesday during a game in which no lead was safe. The Angels led 6-3 after the fourth inning before the A's rallied for a 9-6 lead in the eighth. Los Angeles center fielder Mike Trout's two-run homer in the bottom of the ninth tied the game at 9, sending it into extra innings.

Oakland left-hander Sean Doolittle, asked to close out the game, instead surrendered Trout's home run. It didn't get the A's down, he said.

"There's a sense in this clubhouse that if the game is close or tied late in the game, it's just like, 'How are we going to do this, who's going to be the guy to step up tonight?'" Doolittle said. "And tonight it was Jim Johnson and Josh Donaldson."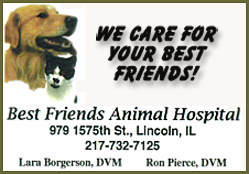 Johnson (2-2) pitched scoreless ball in the 10th and 11th innings to get the victory. He recently lost the closer job.

Shortstop Jed Lowrie, who had three of the Athletics' 16 hits, led off the 11th with a single off Herrera (0-1), the Angels' seventh and final pitcher of the night. Donaldson followed with his third hit, a liner down the left field line that scored Lowrie with what turned about to be the game-winner.

"It was a two-seam fastball, in, and I was able to turn on it and get it down the line," Donaldson said. "Our mentality around here is to play for the night and worry about tomorrow when it comes. It's nice to get a win, on the road, especially here going into extras. Even more importantly, our offense has shown it can put up some runs."

The Angels threatened in the bottom of the 11th, putting runners on second and third with two outs, but second baseman Howie Kendrick grounded out to shortstop to end it.

Center fielder Craig Gentry also had three hits for the A's, while Trout and right fielder Kole Calhoun had three hits apiece for the Angels.

Angels right-hander Garrett Richards was not the same pitcher he was in his first two starts, when he allowed one run and four hits total in 12 innings, both victories.

On Tuesday, he gave up three runs in the third inning and two more in the seventh, but he still was in line to get the victory, provided the Angels' bullpen could hold a 6-5 lead.

Didn't happen.

Right-hander Joe Smith, who did not allow a run in his first six appearances this season, finally gave in. Entering the game in the top of the eighth and asked to hold the lead, Smith faced five batters and got none of them out.

The fifth batter of the inning — designated hitter Alberto Callaspo — singled to give the A's a 7-6 lead and knock Smith out of the game.

Left-hander Jose Alvarez entered and yielded a two-run single to pinch hitter Derek Norris, and the A's were up 9-6. All four runs in the inning were charged to Smith.

"Our challenge right now is to get some chemistry in our bullpen," Angels manager Mike Scioscia said. "These guys aren't going to be perfect, but we need to get some sort of order down there. We need some guys that are going to make pitches and get outs."

The Angels' offense gave Richards plenty to work with early, scoring two runs in the first inning and four more in the fourth off A's starter Dan Straily.

Trout and Kendrick each had an RBI single in the first. In the fourth, catcher Chris Iannetta hit a two-run double and Calhoun added a two-run homer.

Things looked good at the time for the Angels, who led 6-3 and knocked Straily out of the game. Straily gave up six runs and seven hits in 3 2/3 innings. It marked the first time this season an Oakland starter allowed more than three earned runs in a game.

NOTES: Angels hitting coach Don Baylor, who suffered a fractured femur catching the ceremonial first pitch on Opening Day, is undergoing physical therapy. He hopes to rejoin the team when it returns from a road trip April 28. Baylor, though, will not be able watch the games from the dugout, but he will be able to help out in pregame hitters meetings. ... A's DH Alberto Callaspo has five multi-hit games in his 10 starts this season. He is hitting .368 (14-for-38) this month, and he is a career .295 (136-for-461) hitter in April, his best for any month.
[© 2014 Thomson Reuters. All rights reserved.]
Copyright 2014 Reuters. All rights reserved. This material may not be published, broadcast, rewritten or redistributed.