Summoned from Triple-A Las Vegas to replace the injured Juan Lagares, Nieuwenhuis had three hits, including a home run, and drove in three runs to make his return to the major leagues in New York's 9-0 victory over the Arizona Diamondbacks at Chase Field on Tuesday.

"It felt good," Nieuwenhuis said. "It's just good to get some of the firsts out of the way. I don't care how many times you come up and down, you still get butterflies. You still get a little bit nervous."

Nieuwenhuis singled in the final run in the Mets' three-run first inning, and he hit a two-run homer two batters into a six-run third for a quick 9-0 lead off Arizona right-hander Bronson Arroyo (1-1).

"Definitely trying to be shorter and more compact," Nieuwenhuis said of a batting approach he adopted in the offseason. "It's something I want to keep repeating. Consistency is the name of the game up here, so that's the goal."

Mets right-hander Jenrry Mejia (2-0) gave up two singles in five scoreless innings before leaving when a blister tore on the middle finger of his pitching hand.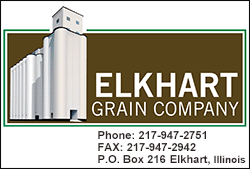 Left fielder Eric Young Jr. had three hits, drove in two runs and scored twice for the New York (7-7), which reached .500 for the first time this season.

Mets second baseman Daniel Murphy and third baseman David Wright added two hits apiece, and right fielder Andrew Brown had two RBIs.

The Mets were aggressive from the start against Arroyo, who was 8-3 against them in his career entering the game. They used only 17 pitches to score three runs in the first inning, an approach manager Terry Collins endorsed.

"We know he pounds the strike zone, and the one thing we didn't want to do was fall behind and let him work us to depth with all his off-speed stuff," Collins said. "It was a good night for us offensively, for sure."

Arroyo gave up 10 hits and nine runs in 3 1/3 innings as the Diamondbacks fell to 4-13, tying the 1998 expansion team for the worst start in franchise history.

Arizona starters have two quality starts this season, and the rotation owns a major-league-high 7.82 ERA. The Diamondbacks have been outscored by 45 runs.

"I expected a bit more patience against that club, but I've pitched well against them in the past, and maybe they just wanted to change things up," Arroyo said.

"Quickly it was three-nothing, and that is just exactly what we couldn't have on this ball club right now. It kills the morale of a team when you are losing constantly, and especially when you are giving runs up a lot. It just grew from there."

First baseman Paul Goldschmidt had one of three Arizona singles, the only hit that got out of the infield.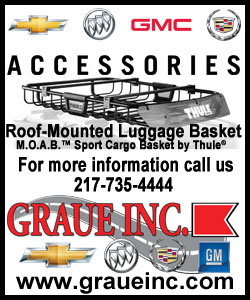 The Mets led 9-0 before the D-backs collected their first hit, Goldschmidt's single in the fourth inning.

"It's discouraging, for sure," Arizona manager Kirk Gibson said. "It's not what he expected out of his start tonight, and nobody else did, either. But it's what happened."

Young, Murphy and Wright opened the game with singles off Arroyo before first baseman Lucas Duda drove in the first run with a fielder's choice grounder. Brown hit a sacrifice fly and Nieuwenhuis capped the three-run inning with a single.

Nieuwenhuis homered after Brown singled to open a six-run sixth inning, when the Mets had six hits and sent 11 men to the plate. Young had a two-run single and later scored on an outfield error, and Brown drove in the final run with a groundout.

Nieuwehuis was hitting .310 with two homers and eight RBIs at Triple-A Las Vegas.

NOTES: Arizona manager Kirk Gibson won a challenge of a bang-bang at first base on Diamondbacks CF A.J. Pollock's slow roller to third base. Pollock ultimately was ruled safe for an infield single. ... Mets CF Juan Lagares (hamstring) was placed on the 15-day disabled list Tuesday after feeling discomfort while running out a ground ball in the seventh inning of the Mets' 7-3 victory at Arizona on Monday night. ... Mets RF Curtis Granderson (left rib cage, forearm, knee contusions) did not play Tuesday after suffering his injuries when he ran into the right field fence Monday.
[© 2014 Thomson Reuters. All rights reserved.]
Copyright 2014 Reuters. All rights reserved. This material may not be published, broadcast, rewritten or redistributed.