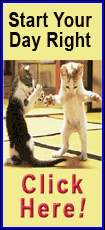 Free agent: Jerideau, Byron
NT Byron Jerideau was waived by the Chargers Tuesday. A rookie free agent in 2013, Jerideau spent the entire season on injured reserve.

St. Louis Rams: Cowan, Bobby

P Bobby Cowan was signed by the Rams Tuesday. Cowan was in training camp with the Raiders in 2013 as a rookie free agent.

Atlanta Falcons: Lowery, Dwight

S Dwight Lowery was signed by the Falcons Tuesday.

Lowery (5-foot-11, 212 pounds) was originally selected by the New York Jets in the fourth round of the 2008 NFL Draft. He was traded to the Jacksonville Jaguars on Sept. 3, 2011.

Lowery, 28, has played in 68 career games, including 41 starts while totaling 217 tackles with 10 interceptions, three sacks and 45 passes defensed. In 2013, he started three games and posted six tackles with one fumble recovery before being placed on injured reserve and later waived on Nov. 4.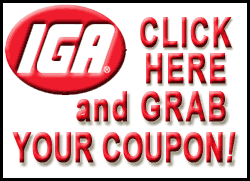 Atlanta Falcons: Wilson, Josh

CB Josh Wilson was signed as an unrestricted free agent by the Falcons Tuesday.

Wilson (5-9, 188) was originally selected by the Seattle Seahawks in the second round of the 2006 NFL Draft. He has played in 102 career games with 81 starts while totaling 399 tackles, 14 interceptions, 11 fumble recoveries, nine forced fumbles, five sacks and 71 passes defensed.

Last season for the Washington Redskins, Wilson started all 16 games and posted a career-high 93 tackles, two sacks, two forced fumbles, one interception, and seven passes defensed.

Wilson, 29, started all 48 games for the Redskins over the past three seasons. Before joining Washington in 2011, Wilson played for the Seahawks (2007-2009) and Baltimore Ravens (2010).

Buffalo Bills: Dombrowski, Jake

P Jake Domb:rowski was signed by the Bills Wednesday.The 6-1, 190-pound Harvard product appeared in 31 career games (2009-12) for the Crimson, booting 146 punts for 5,839 yards. A native of Gaylord, Mich., Dombrowksi earned First-Team All-Ivy League honors as a senior.

Carolina Panthers Cole, Colin

DT Colin Cole re-signed as an unrestricted free agent with the Panthers.

Cole returned to the field in 2013 after missing the previous two seasons recovering from a serious ankle injury suffered in 2010 against the Seattle Seahawks. He started 13 games for the Panthers and collected nine tackles and one sack.

The 33-year-old veteran is expected to back up Star Lotulelei in 2014.

Cole spent five seasons with the Green Bay Packers and two with the Seattle Seahawks before he was sidelined with the ankle problems. His career totals include 158 tackles, 5 1/2 sacks and 13 passes defensed.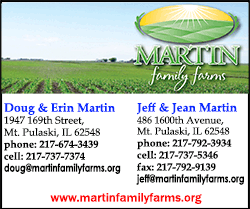 San Diego Chargers: Ohrnberger, Rich

OL Rich Ohrnberger was re-signed to a one-year contract as an unrestruicted agent with the Chargers

The 6-foot-2, 300-pound Ohrnberger appeared in 13 regular-season games in 2013, making one start at right guard. He also played at left guard and center.

Ohrnberger, 28, has appeared in 31 regular season games (five starts) in his NFL career. He has also played for the New England Patriots (2009-2011) and Arizona Cardinals (2012). Ohrnberger was a fourth-round selection of New England in 2009.

Carolina Panthers: DeCoud, Thomas

S Thomas DeCoud was signed to a two-year contract by the Panthers Thursday. DeCoud was released by the Atlanta Falcons after six seasons. He was a Pro Bowl selection in 2012 who started 78 of his last 79 games with the Falcons.

Last season in 15 starts, he logged 83 tackles and had a fumble return for a touchdown for Atlanta, which picked DeCoud in the third round of the 2009 NFL Draft.

"Thomas provides a veteran in the secondary who is familiar with the NFC South and has been a very solid player," Panthers coach Ron Rivera said. "We are pleased to add him to a safety group that has good experience and production."

Pittsburgh Steelers: Podlesh, Adam

P Adam Podlesh signed a one-year contract with the Steelers Tuesday.

Podlesh (5-foot-11, 200 pounds) was originally drafted by the Jacksonville Jaguars in the fourth round of the 2007 NFL Draft. He spent the 2007-2010 seasons with Jacksonville and the 2011-2013 seasons with the Chicago Bears.

He has punted in 107 regular-season games, recording 467 punts for 19,816 yards with a long punt of 76 yards. Podlesh has averaged 40-plus yards per punt in every single season of his career and has 157 career punts downed inside the opponent's 20-yard line in the regular season.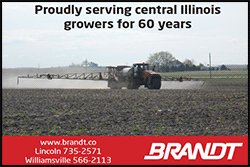 "Very excited to be part of the storied franchise that is #Steelernation, time to get to work in the black and gold!!" Podlesh tweeted.

Green Bay Packers: Flynn, Matt

QB Matt Flynn agreed to contract terms and will re-sign with the Packers as the primary backup to quarterback Aaron Rodgers. Flynn rejoined the Packers last season following a series of unexpected moves led him back to Green Bay as a street free agent.

Flynn signed a three-year, $26 million deal with the Seattle Seahawks as an unrestricted free agent following four years as a backup with the Packers. He started two games with Green Bay, including the epic 480-yard, six-touchdown record-setting performance in a Week 17 game against the Detroit Lions.

Elbow issues opened the door for then-rookie Russell Wilson to pass Flynn for the starting quarterback job in 2012. A year later, the Oakland Raiders traded for Flynn with the plan of using him as their starter. The Raiders had shipped Carson Palmer, the incumbent starter, to the Arizona Cardinals. But Flynn lost out to Terrelle Pryor and was later released. He was with the Bills before ending up back with the Packers.

Flynn made five starts for the Packers last season with Rodgers (collarbone) injured and had seven touchdowns and four interceptions.

San Francisco 49ers: Lloyd, Brandon

WR Brandon Lloyd was lured out of retirement by the 49ers, who signed the former Pro Bowl wide receiver to a one-year contract. The 32-year-old wide receiver chose to pursue off-field interests last season, denying overtures from the 49ers, Patriots and other teams who wanted him to play in 2013.

Lloyd played 10 NFL seasons with six teams, including the 49ers, who drafted him in the fourth-round out of Illinois in 2003.

He was traded to the Washington Redskins in 2006 and made the Pro Bowl in 2010 with the Denver Broncos (77 receptions, 1,448 yards and 11 touchdowns). Lloyd was traded to the St. Louis Rams in 2011 and then signed with the New England Patriots as an unrestricted free agent.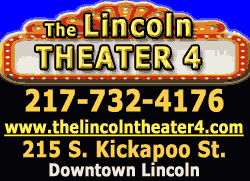 The 49ers were reportedly interested in DeSean Jackson and other slot receivers — including Emmanuel Sanders, a free agent who left the Steelers to join the Broncos — but made only one move at the position this offseason, re-signing Anquan Boldin.

Cincinnati Bengals: Sanzenbacher, Dane

WR Dane Sanzenbacher re-signed as a restricted free agent with the Bengals Tuesday.

Sanzenbacher was tendered at $1.431 million.

Sanzenbacher (5-foot-11, 184 pounds) is a fourth-year NFL player. Sanzenbacher first joined the Bengals late in 2012, and he saw his first Cincinnati action last season, playing in 10 games with one start and catching six passes for 61 yards.

Sanzenbacher played in 21 games for the Chicago Bears over 2011-12 and has career NFL totals of 34 catches for 344 yards and three touchdowns.

"Dane is a player with an instinctive feel for the game," said Bengals wide receiver coach James Urban, "and he should have the chance for more playing time this year than we were able to find for him last year. He's got assets that can help make us better."

Minnesota Vikings: Jean, Lestar

WR Lestar Jean was signed by the Vikings Tuesday. Jean became a free agent on March 11 when the Texans elected not to tender him as a restricted free agent

Jean has appeared in 27 games, making one start, over the past two seasons after spending his rookie season in 2011 on injured reserve. Jean has caught 10 passes for 186 yards and one touchdown in his career.

A product of Florida Atlantic, Jean entered the NFL with Houston as a rookie free agent in 2011.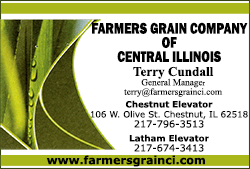 Washington Redskins: Moore, Brandon

DE Brandon Moore has been suspended without pay for the first four games of the 2014 regular season for violating the NFL Policy and Program for Substances of Abuse, the league announced Tuesday.

Moore is eligible to participate in all offseason and preseason practices and games.

Moore entered the NFL as an undrafted rookie in 2013, signing with the San Diego Chargers after last year's draft. He spent time on the practice squads of the Chargers and Denver Broncos before signing with the Chiefs after the season. The Chiefs released Moore in March and the Redskins claimed him off waivers.

Free agent: Manning, Terrell

LB Terrell Manning was waived by the Chargers Monday.

Manning was claimed off waivers from the Green Bay Packers in 2013, but he played in just one game for the Chargers last season.

Manning, who will turn 24 on Wednesday, was drafted by the Packers in the fifth round in 2012. He appeared in just five games on special teams.

Minnesota Vikings: Coleman, Kurt

S Kurt Coleman agreed to terms on a one-year deal with the Minnesota Vikings, according to multiple reports Monday.

Coleman started 27 games between 2011 and 2012 for the Philadelphia Eagles before losing his starting job last season. He played sparingly as a reserve in 2013, finishing with 14 tackles.

According to NFL.com, Coleman visited the Vikings on Thursday. Coleman had additional visits with the New York Jets and Indianapolis Colts before landing with Minnesota.

Coleman, 25, was drafted by the Eagles in the seventh round of the 2010 NFL draft. He had four interceptions in 2011 and made a career-high 93 tackles in 2012.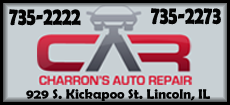 Detroit Lions: Mathis, Rashean

CB Rashean Mathis re-signed with the LionsMonday, agreeing to a one-year deal.

Mathis joined the Lions after training camp concluded — August 17, 2013 — and became a valuable mentor to Detroit's young defensive backs. He started 13 games, led the team with 15 pass breakups and by the end of the 2013 season, he was the top cornerback on the roster.

New head coach Jim Caldwell is intimately familiar with Mathis after gameplanning for him when they were AFC South rivals — Mathis as the No. 1 cornerback for the Jacksonville Jaguars from 2003-2012 and Caldwell as QB coach and then head coach of the Indianapolis Colts (2002-2011).

Mathis, 33, is also a candidate to play safety if the Lions add a cornerback in the draft.

Darius Slay, a second-round pick in 2013, and Chris Houston are expected to be the starting cornerbacks.

Mathis was a second-round pick in 2003 and turns 34 in August.

Washington Redskins: Clingan, Blake

P Blake Clingan was signed by the Redskins Tuesday. Clingan has minimal NFL experience. He joined the Detroit Lions as a free agent on March 5, 2013, and was with the team until he was released on Aug. 31, 2013.

The 25-year-old played collegiately at Central Florida from 2007 to 2010 and established school records for career punt yardage (10,017 on 251 attempts) and kicks downed inside the 20-yard line (81).

Chicago Bears: Bellamy, Josh

WR Josh Bellamy was claimed on waivers by the Bears from the Redskins Tuesday.

The 6-0, 206-pound Bellamy has appeared in eight games over two seasons with Kansas City (2012) and Washington (2013), registering five kickoff returns for 101 yards (20.2 ypr) and four special teams tackles. He also spent time on the practice squads of San Diego (2013) and Kansas City (2012).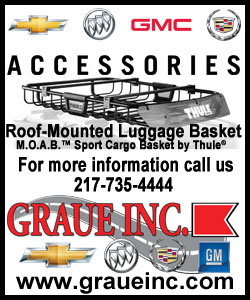 Chicago Bears: Mulligan, Matthew

TE Matthew Mulligan signed a one-year contract with the Bears as an unrestrticted free agent.

The 6-4, 267-pound Mulligan has appeared in 65 games with 24 starts over five seasons with the New York Jets (2009-11), St. Louis Rams (2012) and New England Patriots (2013), grabbing 16 receptions for 160 yards (10.0 ypr) and two touchdowns. He has appeared in six postseason contests with one start, grabbing a six-yard reception. He has appeared in at least 15 games in each of the last three seasons.

Mulligan originally entered the NFL as an undrafted free agent with the Miami Dolphins in 2008 out of Maine. He has appeared on the practice squads of Miami (2008), Tennessee (2008) and the New York Jets (2009) and spent the 2013 preseason with the Green Bay Packers.

Cleveland Browns" Pressley, Chris

FB Chris Pressley signed a one-year deal with the Browns Monday.

Pressley formerly started for the Cincinnati Bengals. At 5-foot-11 and 260 pounds, he is considered a strong lead blocker. The Browns' running game could be much improved after signing running back Ben Tate, an unrestricted free agent.

Pressley, a six-year pro out of the University of Wisconsin, tore an ACL during the 2012 season and missed all of last year while recovering from the injury.

Pressley has played 43 NFL games, including 20 starts. He has just one carry and six receptions.

Cincinnati Bengals: Montgomery, Sam

DE Sam Montgomery was signed by the Bengals.

The 6-foot-3, 262-pound defensive end was taken in the third round of the 2013 NFL Draft but was released by the Texans last October without seeing any playing time.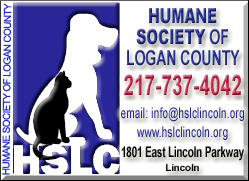 There were reports that Montgomery smoked marijuana before a game. He denied the allegation and then signed in December with the Oakland Raiders. But Montgomery suffered a knee injury in his first practice with the Raiders and was placed on injured reserve for the remainder of the 2013 season.

The Bengals are hoping that the 23-year-old Montgomery can return to the form that he displayed at LSU. In college, Montgomery had 32 1/2 tackles for loss and 19 sacks in 31 games.

Montgomery likely will compete with Bengals defensive ends Carlos Dunlap, Wallace Gilberry, Robert Geathers and Margus Hunt for a roster spot.

Cleveland Browns: Mack, Alex

C Alex Mack had his offer sheet from the Jaguars matched by the Browns.

Financial details were not disclosed, but ESPN reported that it is a five-year, $42 million offer that includes $26 million in guaranteed money.

Mack would reportedly get $10 million this year and $8 million in each of the final four seasons of the deal. According to other reports, there is also a stipulation that the team cannot place the franchise tag on him after the 2015 season and a no-trade that runs through the first three years of the contract.

The Browns' decision was not a surprise. Owner Jimmy Haslam said earlier the team would match any offer "in a second" and that Mack would be a core element in a rebuilt offense.

"We have talked about keeping our own players and this is a positive for us," Browns general manager Ray Farmer said in a statement. "Alex is a quality person and player that truly brings to life what playing like a Brown means.

"The ending is positive for everyone. Keeping our young, good nucleus of players is vital for clubs and specifically the Browns, and therefore is this a good step."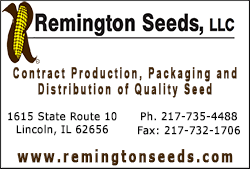 The Browns placed the transition tag on Mack — not the franchise tag — giving the team the chance to match any offer sheet he signs. The transition tag guarantees Mack the average of the 10 highest-paid offensive linemen, or $10.039 million.

The 6-foot-4, 311-pound Mack was drafted by the Browns in the first round in 2009. He has not missed one offensive play in five years, a run of 4,998 consecutive snaps.

The Jaguars were looking at Mack to replace Brad Meester, who retired after 14 seasons with the Jaguars.

Miami Dolphins: Williams, Damian

WR Damian Williams signed a one-year contract with the Dolphins as an unrestricted free agent..

"I would like to welcome Damian Williams to the Miami Dolphins," said Dolphins general manager Dennis Hickey. "Damian is a proven NFL player who brings with him talent and experience, both on offense and special teams, which will enhance a very talented and competitive receiving corps."

The 6-3, 193-pound Williams joins Miami after spending the past four seasons with the Tennessee Titans (2010-13). He appeared in 54 games with 17 starts.

He has 106 catches for 1,313 yards and five touchdowns. Williams was originally selected by the Titans in the third round (77th overall) of the 2010 NFL Draft.

Williams began his collegiate career at the University of Arkansas (2006) prior to spending two seasons at the University of Southern California (2008-09). During his collegiate career with the Razorbacks and the Trojans he caught 147 passes for 2,114 yards and 17 touchdowns while appeared in 38 games with 25 starts.

Free agent: Cunningham, Sederrick

WR Sederrik Cunningham was waived by the Packers April 11.

Free agent: Carswell, Brandon

WR Brandon Carswell was waived by the 49ers April 11.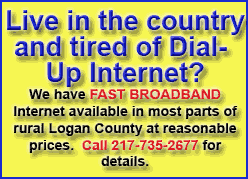 Detroit Lions: Brown, Kourtnei

DE Kourtnei Brown was assigned on waivers to the Lions April 11, one day after being waived by the Biills.

Washington Redskins: Davis, Akeem

S Akeem Davis was signed by the Redskins April 14.

Free agent: Ozougwu, Cheta

DE Cheta Ozougwu was waived by the Bears Tuesday. Ozougwu appeared in nine games over two seasons (2012-13) with the Bears, recording four tackles — including one sack and one tackle for a loss — and one forced fumble. He added five special teams tackles.

Minnesota Vikings: Reisner, Allen

TE Allen Reisner rejoins the Vikings team after spending the final week of the 2012 season and the entire 2013 season with the Jacksonville Jaguars.

Originally signed by the Vikings as a rookie free agent in 2011, Reisner joined the Jaguars after being signed off the Vikings' practice squad on Dec. 24, 2012.

In 15 career appearances, Reisner has caught seven passes for 58 yards. Reisner has made three career starts, all coming during the 2013 season.

Minnesota Vikings: Samuda, Josh

OL Josh Samuda fractured and dislocated his ankle during Tuesday's voluntary workout, the Minneapolis Star-Tribune reported. Surgery is scheduled for Wednesday.

Samuda played for the Miami Dolphins in 2012 but did not play last season.

Carolina Panthers: Dickson, Ed

TE Ed Dickson was signed as an unrestricted free agent by the Panthers Tuesday. Dickson played the first four seasons (2010-13) of his career with the Baltimore Ravens after being selected by the team in the third round of the 2010 NFL Draft out of Oregon.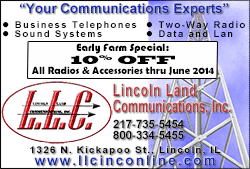 "Ed is a young player who has shown he is a capable blocker as well as receiver in the league," head coach Ron Rivera said in a statement. "He provides experienced depth at the tight end position and we look forward to having him in the mix."

In 2013, Dickson started 14 of 16 games, making 25 catches for 273 yards and one touchdown. His best season came in 2011 when he posted career highs in starts (16), receptions (54), receiving yards (528) and touchdowns (five).

For his career, Dickson has played in 60 games with 44 starts and recorded 111 receptions for 1,178 yards and seven touchdowns. He has played in eight postseason contests with five starts, winning a Super Bowl ring with the Ravens after the 2012 season.

Free agent: Scales, Patrick

LS Patrick Scales was waived by the Buccaneers Wednesday.

Indianapolis Colts: Wayne, Reggie

WR Reggie Wayne said he expects to be cleared April 25, in time to fully participate in offseason workouts.

The 35-year-old Wayne had surgery in October to repair a torn ACL. He said he is ahead of schedule and stoked to return to a wide receiving corps that added former New York Giants first-round pick Hakeem Nicks.

"I'm a fan of (Nicks). We can combine all the winning he's done and we've done and come out with a nice mixture," Wayne said. "He's a big target, great skills, big hands ... I really don't think there are a lot of guys that can cover him."

Third-year receiver T.Y. Hilton caught 99 passes, including playoffs, last season and emerged as quarterback Andrew Luck's top target in Wayne's absence.

A six-time Pro Bowl selection, Wayne is entering the final season of a three-year contract signed in 2012, when he became an unrestricted free agent. He has 13,566 yards and 1,006 receptions (regular season) with the Colts, who drafted him 30th overall in 2001.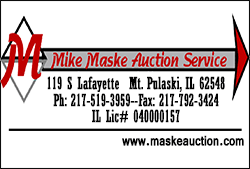 Cleveland Browns: Hall, Alex

DE Alex Hall is returning to the NFL from the Canadian Football League, signing with the Carolina Panthers on Friday.

The 28-year-old Hall played for the Winnipeg Blue Bombers the past two years and finished second in the CFL in sacks last season with 16. He had nine sacks in 2012.

According to reports, Hall also worked out for the Tennessee Titans this week.

The 6-foot-6, 256-pound Hall was drafted in the seventh round by the Cleveland Browns in 2008 and had three sacks as a rookie. Between 2008 and 2010, he was with the Browns and the New York Giants.

With the Panthers, Hall will likely compete for a backup role.

Free agent: Webb, R.J.

WR R.J. Webb was waived by the Panthers April 11.

Buffalo Bills: Wynn, Jarius

DE Jarius Wynn signed as an unrestricted free agent with the Bills Tuesday.

Wynn, 27, played in 15 games (five with San Diego and 10 with Dallas) during the 2013 season and recorded 11 tackles and 2.0 sacks.

The 6-foot-3, 285-pound Georgia product entered the NFL as a sixth-round draft choice of the Green Bay Packers in 2009. He has appeared in 58 career games and totaled 45 tackles and 8.5 sacks in stints with the Packers (2009-11), Tennessee Titans (2012), San Diego Chargers (2013) and Dallas Cowboys (2013).

[© 2014 Thomson Reuters. All rights reserved.]
Copyright 2014 Reuters. All rights reserved. This material may not be published, broadcast, rewritten or redistributed.