That's the opinion of one writer in the Bible. If there are blessings to be found in the funeral home, I guess I must be really blessed. If you'll read on, I'll explain.

Recently a door opened to a ministry beyond my regular pastoral responsibilities — to work alongside a remarkable team of hospice professionals. Not too long ago, if you invited me to be a source of comfort to the families of hospice patients, I would have said: "Thanks, but no thanks. I'm glad God gifts people for that kind of work, but I'm not one of them."

But God is quite the recycler. Ugly things become beautiful in His hands. In my case, the long and painful experience of my own brother's sickness and death a few years ago led me to be a participant in a local grief support group, then to co-lead this group and eventually to this part-time ministry with Safe Haven Hospice. My mantra has become, "With God nothing goes to waste."

Though some might think it strange to call it a privilege, I am truly honored to attend our patients' funerals. In recent months I've been to the "house of mourning" dozens of times. From highly liturgical to homespun, these services have been as different as the person being mourned. A few have even included welcome moments of comic relief. Just recently I was at a service that began with "In the Garden" (a standard hymn for such occasions), except this version sounded suspiciously like the work of humorist Garrison Keillor — a suspicion that was confirmed when the words of the last verse melodiously expressed how this hymn would be sung at his funeral, but God-willing, it wouldn't be anytime soon!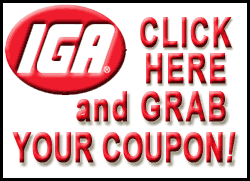 Though unique, every funeral has the obvious in common: someone died. A heart was stilled. Lungs stopped drawing breath. Neurons in the brain ceased their firing. A body was taken away and prepared for cremation or burial. Arrangements were made. Loved ones were notified. Flowers were sent. People from across the miles and across the years came to share memories and kind words and say goodbye and perhaps share a meal. Then everyone departed to resume the business of living out their own days.
But being in the same room with a corpse does something to you. Folks who hardly ever give a passing thought to the day of their own death are suddenly confronted with its approaching reality. We've all heard it before — the mortality rate is 100 percent. Life is terminal.
In the house of mourning you begin to ponder life's most perplexing and enduring questions: When my body ceases, will I? Is there any part of me that will outlive my flesh? Is there an afterlife and a God who oversees it? If there is a God, and He is good, why do we all have to die? It seems so wrong, so unfair, doesn't it?
When it comes to our end-of-this-life questions, people often seek answers from someone who has been there. There are plenty of books that relate personal experiences of heaven and hell from individuals who were clinically dead but lived to tell about it. Having read some of these accounts, I've no reason to doubt them except that I've also read tales of others, just as dead, who came back to say they remember nothing. No tunnel. No bright light. No heavenly choir. No welcoming committee. Nothing. And whatever the case may be, each of these people will have to die again someday. I wonder if it will be the same for them the next time they cross over.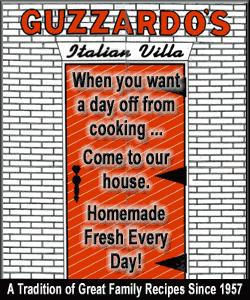 I'd rather put my trust in the words of someone who was more than "mostly dead." There is only one person who ever lived who truly died who was raised to life in such a way that He will never be able to die again — Jesus, the very Son of God. Crucified by our own avarice. Pierced by our own desire to sit on God's throne. Sacrificed on the altar of self-governance. Humanity wanted God out of the way so we could live as we please. Jesus let us have our way with Him. He taught the people that His Father had given Him the authority to lay His life down (John 10:7-18). And He did. He allowed Himself to be mistreated and brutally slain to show us just how ugly sin really is.
Thankfully, Jesus was not only given the authority to lay His life down; God His Father also gave Him the right and the ability to take it back up again. And He did! Friday was darkness and doom. Sunday morning was light and hope!
Thank God for Good Friday, but thank Him all the more for Easter Sunday! Because Jesus lives, you can strike the word "final" from the phrase "final resting place," for someday every grave will be empty.
But we're not there yet, and the reaper is coming. When it comes to your end-of-this-life issues, whose account will you believe? Movies about friendly ghosts with unfinished business on earth? Television programs that promote sentimental everybody-goes-to-heaven ideology? The latest Facebook post about deceased loved ones becoming your own personal angels?
Before your body is put on display in the house of mourning, I hope you will investigate for yourself the words of the One who said, "I am the Living One; I was dead, and behold I am alive forever and ever!" (Revelation 1:18) I pray you will lay down your life of self-rule and take up life — real life, new life, everlasting life — in the One who called Himself "the way, the truth, and the life" (John 14:6) and trade the house of mourning for the everlasting joy of knowing He will guide you to "dwell in the house of the Lord forever."
[By Pastor GREG WOOTEN, Lincoln Church of the Nazarene]