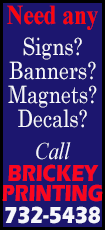 Data showing Chinese economic growth exceeded expectations and U.S. industrial production rose for a second straight month also improved sentiment, though Bank of America <BAC.N> and CSX Corp <CSX.N> sold off following their results.

Yellen, speaking in New York, reaffirmed the Fed's commitment to keep interest rates low, even after ending its bond-buying program, as long as inflation remains below target and unemployment elevated. The Fed's Beige Book, a report of anecdotal information on business activity, showed that activity picked up in most regions in recent weeks.

"These comments, while nothing out of the ordinary, reiterated the Fed's commitment to accommodative monetary policy, which is helping investors remember that there are more tailwinds than headwinds in the economy," said Kristina Hooper, head of U.S. capital markets research and strategy at Allianz Global Investors in New York.

Yahoo <YHOO.O> was the S&P 500's biggest gainer, rising 6.3 percent to $36.35. While the company gave a tepid revenue outlook, revenue growth accelerated in the last quarter of 2013 for Alibaba <IPO-ALIB.N>, in which Yahoo holds a 24 percent stake.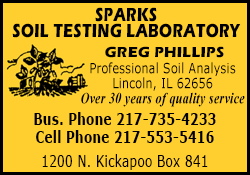 Intel <INTC.O> shares briefly hit their highest since June 2012 a day after the chipmaker posted a quarterly net profit that exceeded Wall Street's estimates. The stock rose 0.6 percent to end at $26.93.

On the downside, Bank of America Corp <BAC.N> slid 1.6 percent to $16.13 after the bank swung to a quarterly loss. CSX Corp <CSX.N> fell 1.8 percent to $27.79 after its results.

"We don't expect a great earnings season, given the negative impact of weather in the first quarter, but investors with a long enough timeline should be able to look past that," said Hooper, who helps oversee $475 billion in assets.

After the closing bell, Google Inc <GOOGL.O> reported its quarterly results and its stock tumbled 4.9 percent to $536. IBM <IBM.N> shares fell 1.5 percent after the bell following the release of the Dow component's earnings. The shares of American Express Co <AXP.N>, another Dow component, fell 0.9 percent in extended-hours trading after the world's biggest credit card issuer reported its first-quarter earnings.

The Dow Jones industrial average <.DJI> rose 162.29 points, or 1.00 percent, to end at 16,424.85. The Standard & Poor's 500 Index <.SPX> gained 19.33 points, or 1.05 percent, to finish unofficially at 1,862.31. The Nasdaq Composite Index <.IXIC> jumped 52.06 points, or 1.29 percent, to close at 4,086.23.
In the latest economic data, China reported that its economy grew at its slowest pace in 18 months at the start of 2014, but the increase was better than expected and showed some improvement in March. U.S. manufacturing output rose for a second straight month in March in a sign of recovery from a harsh and prolonged winter that had put a damper on activity.

The global economy should grow steadily at best over the coming year, a Reuters poll showed, but any rapid slowdown in China could upset the progress.

The market has bounced back from last week's pummeling, when the S&P 500 posted its largest weekly decline since mid-2012. This week, the major U.S. stock indexes climbed after results from Citigroup Inc <C.N> and Coca-Cola Co <KO.N>, and as biotechnology shares rebounded.

Recent trading has been volatile. On Tuesday, the Nasdaq opened higher, then turned sharply negative before rallying in the afternoon to end higher. According to Bespoke Investment Group, this kind of action has only happened 18 times since 2000, and a week following each instance, "the Nasdaq has averaged a decline of 2.84 percent," the firm wrote to clients.

While only 9 percent of S&P 500 companies have reported results so far, 57.4 percent have topped earnings expectations, below the long-term average of 62 percent. Only 53.2 percent have topped revenue expectations, below the long-term average of 61 percent.
About 76 percent of stocks traded on the New York Stock Exchange closed higher, while nearly 69 percent of Nasdaq-listed shares ended in positive territory.

About 5.98 billion shares traded on all U.S. platforms, according to BATS exchange data, below the month-to-date average of 6.95 billion.

(Editing by Jan Paschal)
[© 2014 Thomson Reuters. All rights reserved.]
Copyright 2014 Reuters. All rights reserved. This material may not be published, broadcast, rewritten or redistributed.