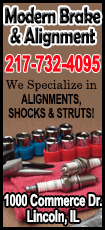 The monthly update by the International Atomic Energy Agency (IAEA), which has a pivotal role in verifying that Iran is living up to its part of the accord, made clear that Iran so far is undertaking the agreed steps to curb its nuclear program.

As a result, Iran is gradually gaining access to some previously blocked overseas funds. Japan has made two more payments totaling $1 billion to Iran for crude imports, two sources with knowledge of the transactions said.

Under the breakthrough agreement that took effect on January 20, Iran halted some parts of its disputed nuclear program in exchange for a limited easing of international sanctions that have battered the major oil producer's economy.

It was designed to buy time for negotiations on a permanent settlement of the decade-old dispute over nuclear activities that Iran says are peaceful but the West fears may be aimed at developing atomic bomb capability. Those talks got under way in February and the next meeting is due on May 13 in Vienna.

The IAEA update showed that Iran had — as stipulated by the November 24 agreement with the United States, France, Germany, Britain, China and Russia — diluted half of its higher-grade enriched uranium reserve to a fissile content less prone to bomb proliferation. One of the payments from Japan, of $450 million on April 15, was contingent on Iran meeting this target.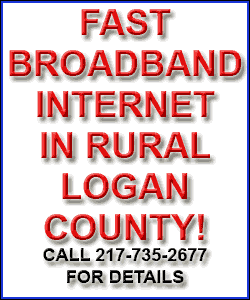 It has also continued to convert the other half of its holding of uranium gas refined to a 20 percent fissile purity — a relatively short technical stage below 90 percent weapons-grade material — into oxide for making reactor fuel.

Together, Iran has in the last three months either diluted or fed into the conversion process a total of almost 155 kg (340 pounds) of its higher-grade uranium gas, which amounted to 209 kg when the deal took effect.

That will be seen as a positive development by Western powers as it lengthens the time Iran would need for any effort to produce a nuclear weapon. Iran says it is only refining uranium to fuel nuclear reactors, not to make bombs.

NUCLEAR FACILITY DELAY

The IAEA report also pointed to a new delay in Iran's construction of a facility that is designed to turn low-enriched uranium gas (LEU) into oxide powder that is not suitable for further processing into highly-enriched bomb-grade uranium.

Iran told the IAEA last month that the plant would be commissioned on April 9 and that operations would start once that had been completed. But Thursday's IAEA update said the commissioning had been delayed, without giving any reason.

However, "Iran has indicated to the agency that this will not have an adverse impact on the implementation of Iran's undertaking" to convert the uranium gas, it said.

The delay means that Iran's LEU stockpile — which it agreed to limit under the November 24 agreement — is almost certainly continuing to increase for the time being since its production of the material has not stopped, unlike that of the 20 percent uranium gas.

Diplomats and experts said earlier this matter was of no immediate concern since Iran's commitment concerns the size of the stockpile towards the end of the deal, in late July, meaning it has time both to complete the site and convert enough LEU.

But they also say that the Islamic Republic's progress in building the conversion line will be closely watched. The longer it takes to complete it, the more Iran will have to process to meet the target in three months' time.

Under the interim deal, Iran will get a total of $4.2 billion in eight installments over the January-July period if it meets its commitments. After Japan's latest payments, it has received $2.55 billion. South Korea, another importer of Iranian oil, has made one payment.

(Additional reporting by Aaron Sheldrick in Tokyo; editing by Mark Heinrich)
[© 2014 Thomson Reuters. All rights reserved.]
Copyright 2014 Reuters. All rights reserved. This material may not be published, broadcast, rewritten or redistributed.