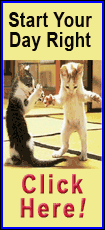 The city also has reached a tentative pact with the city's other pension fund, the Detroit Police and Fire Retirement System, whose board is expected to vote later this week. Together, the two pension funds represent some 23,000 active members and retirees.

The settlements were incorporated into a new draft of the city's bankruptcy plan, filed with the federal bankruptcy court late Wednesday, hours before U.S. Bankruptcy Judge Steven Rhodes was scheduled to hear objections to the proposed restructuring.

The amended plan of adjustment for Detroit's $18 billion in debt incorporates new figures from a series of settlements Detroit emergency manager Kevyn Orr has reached with creditors in recent days.

Detroit's municipal bankruptcy case, the biggest ever in the United States, has moved with lightning speed in the last week, as Orr has reeled in settlements with major creditors in his effort to build consensus around a plan that would enable Detroit to emerge from bankruptcy by October.

The pending settlement with the General Retirement System, reached during a mediation session late on Tuesday, would cut pensions for general city workers and retirees by 4.5 percent and eliminate cost-of-living adjustments, the retirement system said in a statement.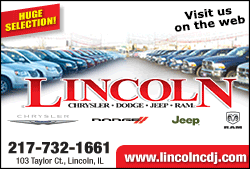 "It is our responsibility to bring to our members and retirees the best possible deal with the best possible outcome for their consideration," Tina Bassett, the system's spokeswoman, said in the statement.

"The motion we passed today represents progress that allows us to move forward to continue to negotiate other details toward a final settlement agreement," she added.

Wednesday's amended plan held no surprises. It also included a deal approved last week by the bankruptcy court to end interest-rate swaps on some pension debt, and a settlement with bond insurance companies over the treatment of voter-approved general obligation bonds.

The new version also includes new detail on Detroit's previously announced plan to scrap an effort to create a new regional water and sewer authority. Some creditors had complained that the second draft of the restructuring plan, filed last month, had lacked substantial details about the fate of the city's water and sewer systems and their bonds.

Wednesday's version estimated that the Detroit Water and Sewer Department bond claims total $5.27 billion.

The plan also includes details on Detroit's arrangement with the state of Michigan and philanthropic foundations to bring $816 million in new money to help fund Detroit pensions and prevent the sale of art owned by the city-controlled Detroit Institute of Arts.

On Tuesday, federal court mediators announced that Detroit had reached its first settlement with a group representing retired city workers.

Under the deal with the Retired Detroit Police and Fire Fighters Association, pensions for retired police and fire department workers would not be decreased but cost-of-living increases would be cut in half. A separate voluntary employee beneficiary association plan, or VEBA, will be established for retiree healthcare, according to a court statement.

CAN DETROIT STAY SOLVENT?

The tentative deals represent much smaller decreases in benefits than Detroit had been seeking. In its latest plan to adjust $18 billion of debt and exit bankruptcy, Detroit had cited pension reductions of as much as 14 percent for police and fire and 34 percent for general employees.

Some bondholders would have been hit with an 85 percent loss on their investments, but that fell to 26 percent in the settlement on the voter-approved bonds.

Jim Spiotto, managing director of Chapman Strategic Advisors and an expert on municipal bankruptcy, questioned whether Detroit's givebacks would harm its effort to remain solvent after it emerges from bankruptcy.

"The hallmark of a successful Chapter 9 is getting a lot of settlements," he said. "Those were substantial claims. They just need to be sure if this recovery plan is sustainable and affordable."

Laura Bartell, a law professor at Wayne State University in Detroit, said the pension funds got a "very good deal" for their constituents. They did so by dropping litigation against Detroit's bankruptcy eligibility, which Bartell said was not likely to succeed.

The city is expected to release a revised bankruptcy blueprint ahead of a Thursday court hearing on unresolved creditor objections. The lack of a revised document less than 24 hours before the hearing is to begin has caused concern.

"I've never seen anything like this. You have a disclosure statement hearing and you don't have a disclosure statement," Bartell said.

Judge Steven Rhodes, of U.S. Bankruptcy Court, who is overseeing the case, on Tuesday denied an emergency motion filed by bond insurer Syncora Guarantee Inc to postpone the hearing until 14 days after the city files its amended statement.

Detroit's plan still faces a vote by its scores of creditors and a determination by Rhodes if it is fair and equitable and does not discriminate unfairly among unsecured creditors.

(Editing by Tom Brown, Leslie Adler, David Greising and Ken Wills)
[© 2014 Thomson Reuters. All rights reserved.]
Copyright 2014 Reuters. All rights reserved. This material may not be published, broadcast, rewritten or redistributed.