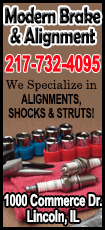 The Cleveland Indians right-hander delivered his second consecutive strong start in a 3-2 victory over the Detroit Tigers on Wednesday night at Comerica Park.

McAllister (2-0), who pitched 7 2/3 shutout innings a week earlier against San Diego, held the Tigers to one run on four hits in six innings while striking out four.

That was a comforting performance in a game which started with a temperature of 42 degrees and eventually plunged into the mid-30s.

"On a night like tonight, it felt like we sat in the dugout more than we were on the field, which was good," Cleveland manager Terry Francona said. "He got the ball and worked quickly.

"A couple of innings where they were grinding out some at-bats, he kept his poise, made pitches and really did a good job."

Cleveland, which had lost four of its last five, got off to a good start against Detroit after losing 15 of 19 games to its American League Central Division rival last season. McAllister was one of the culprits, going 0-2 with a 9.00 ERA against the Tigers in three starts.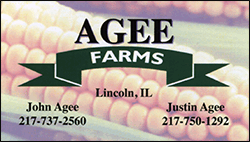 "Last year, the third time through the lineup, those guys were able to jump on me and put something together," McAllister said. "It was nice to be able to go out there today and get through that fifth and sixth pretty smoothly."

He was followed by three relievers, including John Axford, who picked up his fifth save by stranding a runner at third.

Axford, who blew his last save opportunity against the Chicago White Sox on Sunday, gave up a one-out double to Alex Avila. Centerfielder Michael Bourn's error allowed Avila to advance to third but Axford struck out pinch-hitter Don Kelly and induced Rajai Davis to ground out to end the game.

"He knows we're not going to run away from him," Francona said of his closer. "He got into a little bit of a bind because the ball is mishandled out in right-center and Avila goes to third. But he made some real good pitches to Kelly."

Yan Gomes' two-run triple in the second inning was the biggest hit of the game.

Bourn, who was activated off the disabled list on Tuesday after recovering from a left hamstring injury, went 0 for 4 with a walk and a run scored in his season debut.

First baseman Miguel Cabrera drove in both runs for the Tigers, who have lost five of their last seven. Tigers starter Anibal Sanchez (0-1) walked the first three batters he faced but settled down to strike out eight in five innings. He gave up three runs, two earned, on two hits.

"I've never pitched with weather like that before," Sanchez said. "The weather affected me in the first inning, especially because my body never got warm. After the first inning, I started to get ahead in the count with my secondary pitches."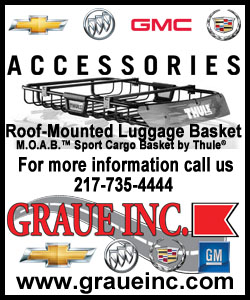 Cabrera's RBI single in the eighth against reliever Cody Allen reduced Cleveland's lead to 3-2. It could have been a bigger inning if Torii Hunter hadn't failed to advance two runners with a bunt before Cabrera's at-bat. Hunter wound up hitting into a double play.

"It's been a long time (since he was asked to bunt) but I come to win," Hunter said. "My manager (Brad Ausmus) tells me to do something, I should be able to go out there and execute it and I didn't today. That's probably why we lost."

Gomes' two-run triple gave the Indians a 3-1 lead in the second. It followed a Cabrera error and the fourth walk issued by Sanchez.

Cleveland wasted an opportunity in the first inning. Sanchez, who missed the strike zone with 14 of his first 19 pitches, walked the bases loaded. Indians cleanup hitter Carlos Santana bailed him out by grounding into a double play as a run scored. Michael Brantley then fouled out to third baseman Nick Castellanos.

Ian Kinsler's leadoff double helped the Tigers tie it in the bottom of the first. Kinsler came around on two groundouts, including Cabrera's run-scoring bouncer to short.

NOTES: The series was shortened to two games because of Tuesday's postponement. ... Tigers LHP Drew Smyly, who was scheduled to make his first start this season on Wednesday, will start against the Los Angeles Angels on Friday. ... Cleveland was 43-17 last season when CF Michael Bourn scored at least one run. ... Indians second-year RHP Danny Salazar will start against Tigers ace Justin Verlander in Thursday's matinee. "He embraces challenges," Indians manager Terry Francona said. ... The Tigers were 5-2 in RHP Anibal Sanchez's seven previous starts against Cleveland.
[© 2014 Thomson Reuters. All rights reserved.]
Copyright 2014 Reuters. All rights reserved. This material may not be published, broadcast, rewritten or redistributed.