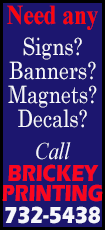 San Diego Chargers Floyd, Malcom
WR Malcom Floyd will join the team for workouts after receiving medical clearance for the first time since a season-ending injury at Philadelphia in 2013.

"There wasn't a day where I considered I wouldn't be able to come back," Floyd told the Chargers' official website. "There were definitely a number of tough times though ... There are a number of players in this league, and in this locker room, who persevered through tough injuries as well. They are guys who came back and played their hearts out, so they are all inspirations to me."

Floyd, diagnosed with a spinal disc injury last September, was cleared for light workouts in March.

He is owed $2.75 million in 2014 and could bring a needed secondary receiver to Keenan Allen, who emerged as a rookie as a legitimate lead receiver for quarterback Philip Rivers in the Chargers' pro-style offense.
The 32-year-old said he has never been more excited to start a season.

"I missed just being able to do what a normal human being does. But now that I'm feeling normal, I feel myself getting into beast mode. I'm ready for the season to start," he said.

New York Giants Freeman, Josh

QB Josh Freeman agreed to a one-year deal with the New York Giants.

The quarterback gives the team a second arm in offseason workouts, joining second-year backup Ryan Nassib. Starter Eli Manning is out for at least six weeks after undergoing ankle surgery.

A first-round pick of the Tampa Bay Buccaneers, Freeman would be joining his third team in six months, which included a start for the Minnesota Vikings against the Giants last season.

Freeman was claimed by the Vikings after his release from the Buccaneers. He completed 20 of 53 passes for 190 yards with an interception Oct. 21 against theGiants but did not play the rest of the season.

When coach Leslie Frazier was fired at the end of the season, Freeman wasn't extended a contract offer as an unrestricted free agent.

The Vikings held exclusive rights to negotiate with Freeman until March 8.

New York Jets Johnson, Chris

RB Chris Johnson signed a two-year deal with the New York Jets.

Johnson, 28, was released by the Tennessee Titans after six 1,000-yard seasons in Nashville.

The Jets envision Johnson as a big-play threat to pair with Chris Ivory when the offense slows to coach Rex Ryan's preferred "ground and pound" approach of relying on power running to move the chains and wear down opponents.
The Denver Broncos and Dallas Cowboys were reportedly interested in signing Johnson, but he would have come in as part of a timeshare arrangement at running back.

Johnson signed a four-year, $53 million contract with the Titans in 2011 that included a base salary of $8 million for the 2014 season. New coach Ken Whisenhunt and general manager Ruston Webster made it clear Johnson was not part of the long-term plans. Attempts to trade Johnson for draft pick compensation didn't materialize.

Johnson might not be the same player he was in 2009, when he rushed for more than 2,000 yards, but he carried the ball 279 times in 2013 and could flourish as part of a rotation. With the Jets, Ivory and Bilal Powell figure into the workload.

Johnson is also a solid short-range receiver with an average of 45 catches in Tennessee. That reliable outlet makes him the ideal check-down read for second-year quarterback Geno Smith, competing with Michael Vick to start for the Jets in 2014.

After agreeing to terms, Johnson said, "I have a fresh start. Now I am going to go out there with a chip on my shoulder. I am very excited about that. It's a team on the rise and I want to make them better. ... I still have it."

"I think I'm going to fit in pretty well.

Johnson acknowledged that some have doubts about how much he has left, but he said, "I know a lot of people are doubting me. I want to prove everybody wrong who has doubts in me."

[© 2014 Thomson Reuters. All rights reserved.]
Copyright 2014 Reuters. All rights reserved. This material may not be published, broadcast, rewritten or redistributed.