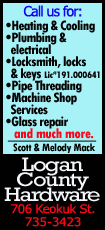 The Ducks narrowly avoided blowing a four-goal lead, hanging on for a 4-3 victory over the Dallas Stars in the opener of their Western Conference playoff series before a sellout crowd of 17,294 at Honda Center on Wednesday night.

"I'm sure we didn't put the fear of God in them," Ducks coach Bruce Boudreau said of the Stars. "They probably gained some confidence by it. We didn't play that good, I didn't think. We have to play a lot better if we want to win anything. I thought we gave the puck away way too many times."

Center Ryan Getzlaf and left winger Matt Beleskey, who both were injured, each scored a goal and had an assist for the Ducks, who never trailed.

Getzlaf left the ice with 16 seconds remaining after taking a puck to the face. He received stitches after the game and was unavailable for comment. Getzlaf, the club's points' leader, will be re-evaluated Thursday morning. His status for Game 2, which is Friday at Honda Center, is unknown.

Beleskey left the game in the third period with a lower-body injury and did not returned. He too will be re-evaluated Thursday.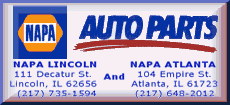 "You never want to see someone go down and take a puck to the face," said Anaheim right winger Kyle Palmieri, who also scored a goal in the win. "That kind of stuff happens. In any series, you're going to have guys go down. We'll see tomorrow."

Anaheim rookie goaltender Frederik Andersen stopped 32 shots, while Stars netminder Kari Lehtonen finished with 31 saves.

Center Tyler Seguin's goal cut the Ducks' lead to 4-3 with 6:07 remaining in the contest, but the Stars failed to score again.

"The way we finished was how we want to play the full game," Seguin said. "I am not saying I don't think we had a good start. I thought the first 10 to 12 minutes we played pretty well. We didn't capitalize on some opportunities, even though they did. I definitely liked our no-quit attitude out there and performance."

Beleskey scored at 9:04 of the second period when he deflected a shot by defenseman Francois Beauchemin into the net for a 4-0 advantage. That turned out to be the difference. For Beleskey, it was his first multi-point playoff game.

"Everybody wants to play and everybody wants to win," said Ducks right winger Corey Perry, who had an assist. "You're going to have ups and downs, but if you can keep an even keel you'll be alright."

Everything went right for the Ducks early on. They managed just three shots in the opening 13 minutes, but two of them landed in the back of the net. However, after Beleskey's goal, the Stars rallied and blanked the Ducks the rest of the way.

"We had a tough start," said left winger Jamie Benn, who put the Stars on the board with a goal in the second period. "They came out hot in their building. They are really good in this rink. I thought we battled back pretty good there, but it just wasn't enough."
Palmieri gathered a pass from center Nick Bonino and slapped the puck by Lehtonen for a 1-0 Anaheim lead at 1:53 of the first period.

Getzlaf cashed in a rebound off an attempt by Beleskey for a 2-0 lead with 7:11 remaining in the first.

Anaheim scored again when center Mathieu Perreault ripped a blast from the right circle with only 30 seconds remaining in the first for a 3-0 lead.

The Stars took advantage of a 5-on-3 advantage late in the second period to get on the board as Benn drilled a wrist shot past Andersen with 3:24 left.

Dallas scored again with 1:51 remaining in the period when center Colton Sceviour sneaked a winner through the pads of Andersen to cut the margin to 4-2.

NOTES: Dallas G Kari Lehtonen entered the series with a 9-7-3 record against Anaheim and a .915 save percentage. Ducks G Frederik Anderson had never faced the Stars. ... Anaheim LW Matt Beleskey had three goals and an assist in the last three regular-season games. Beleskey had nine goals overall. ... The last time the two clubs met in the playoffs occurred in 2008, when the Stars knocked out the Ducks in six games in the opening round. That also was the last postseason appearance for Ducks D Stephane Robidas, who spent 10 seasons with the Stars before being dealt to Anaheim in March. ... The two teams also met in the 2003 playoffs when the Ducks posted a 4-2 series win. ... Games 3 and 4 are at American Airlines Center in Dallas on Monday and April 23.
[© 2014 Thomson Reuters. All rights reserved.]
Copyright 2014 Reuters. All rights reserved. This material may not be published, broadcast, rewritten or redistributed.