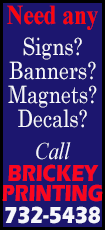 Nonetheless, they played the game, and with two-thirds of the Heat's Big 3 sitting out, the 76ers beat the Heat 100-87 on Wednesday night at AmericanAirlines Arena.

Miami finished the regular season with a three-game losing streak, but the Heat's greater concern is the postseason, where they will face the No. 7 Charlotte Bobcats in a first-round series that begins at 3:30 p.m. Sunday in Miami.

"There's an edge that you walk into the gym with [in the playoffs]," said forward Shane Battier, who scored nine points on three 3-pointer. "I'm not going to say you walk different or the air smells different, but there's a feeling. You know, this is what we're here for."

The Heat would then play the winner of the Nos. 3-6 matchup between the Toronto Raptors and the Brooklyn Nets. Miami went 0-4 during the regular season against Brooklyn.

The Sixers' next date of significance is May 20, which is when the ping-pong balls will dictate where the team picks in a pivotal draft for the franchise. They own two lottery picks - their own and that of the New Orleans Pelicans.
"That night when you find out where you pick is a nerve-wracking night for me," 76ers coach Brett Brown said. "We'll continue moving forward no matter what happens. I'd be lying if I said it any other way."

The Sixers, while wrapping up a rough 19-63 season that saw them flirt with the longest losing streak in NBA history, feel optimistic about the future.

"I thought we had a good season," said guard Michael Carter-Williams, a candidate for Rookie of the Year who scored 12 points. "Our record doesn't show that we had a good season, but I think we stayed together, came up with wins and just kept playing with each other and really stuck with each other.

"I think we do have a bright future. We have a few pieces and we're going to get more.

Philadelphia pulled away in the third quarter. With the score tied earlier in the quarter, the Sixers ended up leading by 18 after the quarter thanks to a 19-4 run.

Forward Thaddeus Young led the 76ers with 20 points and nine rebounds.

Six Sixers scored in double figures Wednesday.

Wednesday's loss marked second time this season the two-time defending champion Heat fell to the lowly Sixers. They also lost in Philadelphia on Oct. 30 in the second game of the regular season.

Miami finished the regular season with a 29-14 record against opponents below .500 but with just 13 losses against winning teams.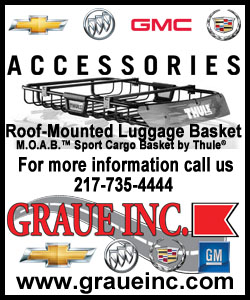 Philadelphia led Miami 55-51 at halftime with both Young and guard James Anderson already in double figures with 10 points apiece.
Guard Dwyane Wade played 16 of his 23 minutes in the first half, scoring 14 of his 16 points to lead Miami. He did not play in the fourth quarter.

On the "maintenance program" that Spoelstra has devised for Wade all season to keep his knee fresh for the playoffs, Wade saw significant action early in an effort to get his legs back under him and get him into a rhythm before postseason play, like he did the previous two games.

"This was a good three games for me. It was better than going into the playoffs without playing," Wade said. "[My health] is better than it was going into last postseason."

Miami guards Toney Douglas and Ray Allen added 13 and 11 points, respectively. Forwards LeBron James and Chris Bosh sat out.

The 76ers finished the first quarter on a 10-0 run to turn an eight-point deficit into a two-point lead. Philadelphia led by as many as nine points in the first half.

NOTES: C Greg Oden returned to the Heat after not being with the team on Monday night against the Washington Wizards because of a stomach virus and back spasms. He was active on Wednesday and played for the first time since a March 26 meeting with the Indiana Pacers. ... With the playoffs on the horizon, F LeBron James, F/C Chris Bosh, C Chris Andersen and G Mario Chalmers were all inactive (rest). ... G Michael Carter-Williams finishes the season as the leader among rookies in points, rebounds and assists per game. He is only the third rookie in NBA history to do so. ... The 76ers finish with the second-worst record in the NBA. They will have a 19.9 percent chance of landing the No. 1 overall pick and will have a first-round selection no lower than fifth.
[© 2014 Thomson Reuters. All rights reserved.]
Copyright 2014 Reuters. All rights reserved. This material may not be published, broadcast, rewritten or redistributed.