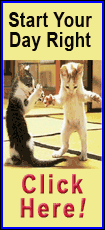 That is why after their 105-100 loss Wednesday night to the New Orleans Pelicans in a regular-season finale, which had no bearing on playoff seeding, the Rockets focused exclusively on the road ahead.

As the fourth seed in the Western Conference, the Rockets (54-28) took full advantage of the quasi-scrimmage, giving center Dwight Howard a chance to shake off the rust from a strained left ankle that had sidelined him for three weeks.

Houston coach Kevin McHale also was able to rest key players — leading scorer James Harden, forward Chandler Parsons and guard Jeremy Lin — before the Rockets enter the postseason grind.

"I'm looking forward to the playoffs," Howard said after playing 26 minutes, scoring just seven points and grabbing four rebounds. "This is what we've been waiting for all year — an opportunity to really prove ourselves as a team. So, we're going to go out there and play the best that we can, and that starts with James (Harden) and myself. We have to lead these guys."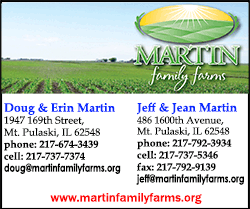 McHale said his two biggest goals for the game were to avoid injuries and give Howard a chance to practice dumping the ball out of expected double teams, which he figures to see frequently in the playoffs.

"Tonight was a game where, win or lose, we weren't going to change in the standings, so we played a bunch of guys that we hadn't played before, and we just tried to get some guys comfortable," McHale said. "(Howard) had three weeks off with the injury, so he should be well rested."

The Pelicans (34-48) finished off an injury-ravaged season by winning their final two games against solid playoff teams. They were led once again by guard Tyreke Evans, who scored 25 points, including the go-ahead layup on a drive into the lane with 2:35 left and another power drive with 51.2 seconds left.

New Orleans trailed 100-99 with 2:48 left, but Evans, who scored 41 points in a 101-89 victory over Oklahoma City on Monday, took control. He drove into the lane for the go-ahead layup and then reserve center Jeff Withey for a jump hook in the lane that gave New Orleans a 103-100 lead with 1:49 left.

"Tyreke got a couple downhill on us, and we missed a few shots," McHale said. "We didn't execute well down the stretch.

"I just fed off the energy," Evans said. "Everybody fed off the energy. We just finished strong. We knew what we had to do."

New Orleans coach Monty Williams talked about his team's resolve despite closing the season with six of its top seven scorers sidelined with injuries.

"All that we've been through this year, for our guys to go out there and compete like that to the last minute of the season, it just says a lot about who we are as a program," Williams said. "That's how we played all year. We just scrap, fight and different guys make plays. It feels real good to get a win going into the summer."
The Rockets failed to score in the final 2:48 on their last five possessions. Guard Troy Daniels led Houston with 22 points, hitting 6 of 11 3-pointers.

Looking at the big picture, Parsons said he was happy with the extra day's rest before opening up the playoffs against Portland.

"It's huge because the season is so long and it's such an exhausting season," Parsons said. "The fall I took in Minnesota (last Friday) really left me banged up with my wrist aching me and my hip hurting, so it was really cool just to get off the floor and rest and mentally just take a break for a minute and get ready for the real fun to start."

NOTES: With C Dwight Howard still nursing a strained left ankle, Houston coach Kevin McHale said he was glad the Rockets' home playoff opener against Portland won't be until Sunday night. Since the game Wednesday night had no effect on playoff seeding, McHale rested both G James Harden and F Chandler Parsons. ... All eight Western Conference playoff teams had at least 49 wins going into the season finale. "It's just a bunch of teams that have played well, and everybody's right around 50," McHale said. "It should be some great first-round matchups."... McHale praised New Orleans F Anthony Davis for his All-Star second season. "He had more than I thought he had," McHale said. ... New Orleans coach Monty Williams said despite a rash of injuries, the Pelicans were still playing hard. "At yesterday's practice, I got a little emotional — our gym was off the charts," Williams said. "I felt fortunate to be able to coach a group like that."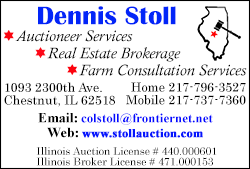 [© 2014 Thomson Reuters. All rights reserved.]
Copyright 2014 Reuters. All rights reserved. This material may not be published, broadcast, rewritten or redistributed.