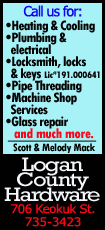 Once Warren got those things under control, he had his second career save and the New York Yankees had an impressive doubleheader sweep.

Warren wiggled out of trouble in the top of the ninth inning as the Yankees completed a day-night doubleheader exacta against the Chicago Cubs with a 2-0 victory at frigid Yankee Stadium on Wednesday night.

"It feels a little different," Warren said. "You get the blood flowing a little bit more, but I just tried to slow everything down. Everything's moving fast at the beginning, but the big thing for me is to make sure I'm moving slow."

Warren's other save was a four-inning job in a 7-0 win at Cleveland in the second game of a doubleheader on May 13 that also was played in frigid conditions. This one was significantly different.

"Early on, I was having trouble kind of feeling my release point on my pitches," he said, "and I tried to slow the game down and just made some good pitches when I could."

Warren, whose role has evolved from potential Yankees long man to eighth-inning guy, was called upon for the save after Shawn Kelley pitched in the previous two games. He became the third Yankee to get a save and he recorded New York's sixth save since closer David Robertson landed on the disabled list.
"You want to keep the train rolling along and you don't want to be that guy that messes it up," Warren said. "So it kind of pushes you a little bit to keep it going."

Unlike Kelley's save in the opener of New York's first shutout sweep of a doubleheader since 1987 against Kansas City, this was not comfortable. Warren came on after left-hander Matt Thornton gave up an infield single to designated hitter Nate Schierholtz.

Warren fell behind 3-0 against shortstop Starlin Castro before getting a pop-up to second baseman Dean Anna. Then he walked third baseman Luis Valbuena on five pitches and threw a wild pitch on the first offering to catcher Wellington Castillo.

With runners on second and third, Warren regrouped and got Castillo to foul out to catcher John Ryan Murphy and then ended New York's fourth straight win by getting right fielder Ryan Kalish on a groundout to shortstop Derek Jeter.

Warren's high-wire act capped a cold day on which game-time temperatures were 43 and 47 degrees respectively. In the opener, rookie Masahiro Tanaka dominated by allowing two bunt hits and striking out 10 in eight innings, and Warren finished off Michael Pineda's second win.

"Anytime we can get two wins in a doubleheader and hold them to zero runs, even better," Warren said.

Pineda allowed four hits in six innings. He might have gone beyond the 89 pitches but the Yankees are still being cautious especially as he is coming off shoulder injuries and the weather was cold.

"I think he was on top of the ball really today," said Murphy, who caught all of Pineda's six rehab outings in 2013 at Triple-A Scranton Wilkes Barre.

Pineda allowed three singles through the first five innings before allowing a triple to first baseman Anthony Rizzo. He ended his third start as a Yankee by retiring Schierholtz.

"It wasn't the best of conditions to pitch in, but I thought he did a really good job," Yankees manager Joe Girardi said.

Pineda's biggest inning came with nobody out in the fifth when he opened the inning by allowing base hits to Castro and Valbuena.

After they were sacrificed by Castillo, Pineda struck out Kalish on a slider and retired second baseman Darwin Barney. The Yankees had a 2-0 lead when Pineda's night ended.
They had that lead after Sizemore lined an RBI single off Chicago starter Travis Wood (0-2), marking the first run the 29-year-old had driven in since hitting a three-run home run at Seattle on Sept. 27, 2011. An RBI single by center fielder Brett Gardner in the fourth accounted for New York's first run.

"I'm sure it's special for him because he's been through a lot with the two knee surgeries and getting close to getting back in a sense and then re-injuring his anterior cruciate," Girardi said.

"So for him it's a special day."

The Cubs dropped their fourth straight game, falling to 4-10. They were blanked for the fourth time this season and saw pitching coach Chris Bosio get ejected by plate umpire Fieldin Culbreth for arguing balls and strikes in the bottom of the seventh.

"We just weren't able to put anything together," Chicago manager Rick Renteria said. "We weren't able to put a whole lot together."

Wood lasted 5 2/3 innings, allowing two runs and tying a career high by yielding 11 hits for the second time.

"They were just putting them in the right spot and weren't able to get outs," Renteria said.

NOTES: 3B Scott Sizemore, DH Carlos Beltran, 1B Kelly Johnson, CF Brett Gardner and LF Alfonso Soriano were the only Yankees to start both games. Beltran changed positions, going from right field to designated hitter, while Gardner moved from left field and Soriano moved from designated hitter. ... For the Cubs, CF Emilio Bonafacio, DH Nate Schierholtz, 1B Anthony Rizzo and SS Starlin Castro started both games. ... Before the game, the Yankees unveiled a plaque in Monument Park honoring late South African president Nelson Mandela. It commemorated his visit and address at Yankee Stadium on June 21, 1990. ... Both teams added pitchers for the nightcap. The Cubs called up LHP Zac Rosscup while the Yankees added RHP Shane Greene. ... The Yankees said that 1B Mark Teixiera will appear for three innings in a game Thursday, though they aren't sure where that will place.
[© 2014 Thomson Reuters. All rights reserved.]
Copyright 2014 Reuters. All rights reserved. This material may not be published, broadcast, rewritten or redistributed.