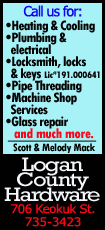 That was true, even after he threw 99 pitches though eight innings against the Philadelphia Phillies on Wednesday night.

And that was true, even as he faced the Phillies' best hitter, second baseman Chase Utley, with the tying run at second in the bottom of the ninth.

Teheran retired the .449-hitting Utley on a grounder to second, securing a 1-0 victory for Atlanta.

It was the first career shutout for Teheran (2-1), who allowed three hits, all singles. It was also the first career complete game for the second-year pitcher, who struck out four and didn't walk a batter.

"I felt good today," he said. "The whole day I was just trying to just throw strikes. All my pitches were working really good."

Teheran, who retired the first 12 hitters he faced, allowed an infield single by first baseman Ryan Howard in the fifth, a two-out single by catcher Carlos Ruiz in the eighth and a two-out single by shortstop Jimmy Rollins in the ninth.

He threw 115 pitches (75 for strikes) to out-duel Phillies left-hander Cliff Lee (2-2), who struck out 13 while going the distance.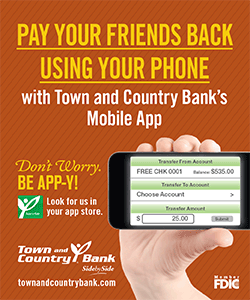 According to the Elias Sports Bureau, it was the first time two pitchers worked complete games in a 1-0 outcome since Seattle's Felix Hernandez beat Minnesota's Liam Hendriks on Aug. 27, 2012.

"For his first career complete game, and (to) make it 1-0 against that lineup in this ballpark, you couldn't ask for anything more," Atlanta manager Fredi Gonzalez said of Teheran.

Lee threw a career-high 128 pitches (85 for strikes) en route to his 29th career double-digit strikeout performance, his 21st as a Phillie. He allowed 11 hits and walked one.

His only mistake was an 0-2 fastball that Braves catcher Evan Gattis lofted just over the left-field fence for a leadoff homer in the fourth. The homer, part of a 4-for-4 day for Gattis, was his fourth of the season and his third in two games against Philadelphia.

"Maybe I see it better here," Gattis said. "Maybe not. I don't know."

The homer also came at the expense of a pitcher Gattis considers "the best lefty starter in the game," and on the ultimate pitcher's count.

"You can't look for anything 0-2," Gattis said. "I'm trying to put the ball in play hard somewhere."

As Phillies manager Ryne Sandberg said, Lee "attacks the hitters. He's real aggressive and he's around the plate."

The Phillies in the meantime could do little with Teheran. Leading off the fifth, Howard broke up the perfect game when he hit a slow roller to the right of the infield.

Shortstop Andrelton Simmons, playing the left-handed-hitting slugger that way as part of Atlanta's shift, fielded the ball and made a glove-hand flip to first baseman Freddie Freeman but was unable to retire the lumbering Howard.

Teheran retired the next 11 hitters before Ruiz's hit in the eighth.

"Teheran mixed speeds on his fastball and had different movement on his (pitches)," Sandberg said. "And he mixed in his other pitches."
Gonzalez said he did not hesitate to send Teheran out for the ninth, despite his elevated pitch count.

"I thought he was so dominant that he was ready to go out there, even if it was a 1-0 game, for him to finish it," Sandberg said.

Teheran appreciated the gesture.

"I want to go out there," he said. "I want my first complete game."

Ace closer Craig Kimbrel, who did not pitch in Monday's 9-6 victory over the Phillies because of shoulder soreness, told reporters before the game he was available. But in the ninth Gonzalez had Luis Avilan and David Carpenter warming up in the bullpen, not Kimbrel.

Rollins stole second after his two-out hit, on the 3-0 pitch to Utley.

"I was trying to just make the best pitch like I did the whole game to him, trying to get a groundball," Teheran said.

Utley then grounded the 3-1 delivery to Dan Uggla at second, and he made the play to end the game.

NOTES: The Braves (10-4) have won five straight, while the Phillies (6-8) have dropped two in a row. ... Phillies assistant GM Scott Proefrock said before the game it is a "distinct possibility" that LHP Cole Hamels, recovering from shoulder tendinitis, will make his first start of the season next week in Los Angeles. Hamels will make a rehab start on Thursday for Class A Clearwater. ... Proefrock said OF-1B Darin Ruf (oblique) has resumed baseball activities and likely will begin a rehab assignment next week. RHP Ethan Martin (shoulder) has been throwing bullpen sessions and could also begin a rehab assignment soon. ... Proefrock said RHP Miguel Alfredo Gonzalez (shoulder) is "close to getting on a mound." ... According to the Elias Sports Bureau, the Braves' five home runs in the last four innings of Monday's 9-6 victory over the Phillies tied the major league record for homers after a team had been held scoreless through the first five innings.
[© 2014 Thomson Reuters. All rights reserved.]
Copyright 2014 Reuters. All rights reserved. This material may not be published, broadcast, rewritten or redistributed.