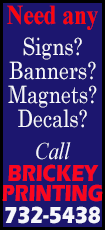 The Texas Rangers rallied with two outs in the ninth inning to beat Seattle 3-2 at Globe Like Park. Center fielder Leonys Martin delivered the winning hit off Mariners closer Fernando Rodney.

Seattle ace Felix Hernandez was in line for the win after outdueling Texas counterpart Yu Darvish for the majority of the night. Instead, the Rangers improved to 8-7 this season and 4-2 on their current 10-game homestand.

The Rangers lead the majors with four walk-off victories this season.

"Tremendous," Texas manager Ron Washington said after the win. "That's why you play nine innings. Those kinds of wins build character. We have a new group that we're playing with, and they learn how to hang together and play the game until the third out is made."

The game-deciding surge began after Rodney easily dispatched the first two Texas batters in the bottom of the ninth. Third baseman Kevin Kouzmanoff singled as the ball squirted away from shortstop Brad Miller.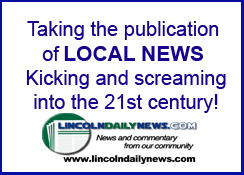 Designated hitter Mitch Moreland followed with a walk before Miller came into play again. After fielding a grounder from pinch-hitter Donnie Murphy, Miller's underhand toss to second was high and pulled Robinson Cano off the bag.

After a wild pitch by Rodney allowed Texas to tie the score, Martin lined a soft single to left to win it.

"Rodney did a great job for us," Seattle manager Lloyd McClendon said. "It's unfortunate we made the error there. That's baseball. Things happen. Over the course of a 162-game schedule, you're going to win your share of those and you're going to lose your share."

Hernandez was bidding for a 4-0 start after giving up one run and four hits in seven innings. He struck out nine and has fanned 39 batters in the four games, which is a career high to open a season.

Darvish rebounded after a shaky start to finish with a solid seven-inning performance. After two scoreless games to open his season, Darvish gave up two runs, seven hits and two walks.

Darvish racked up eight strikeouts and did not allow a hit in his last four innings, but the Rangers' offense struggled again with its No. 1 on the mound. Darvish had yet to throw a pitch this season with any Texas runs on the board.

The Rangers needed more than seven innings to post a run against Hernandez. Martin tripled to lead off the eighth, his first extra-base hit of the season.

That ended the night for Hernandez, who threw 96 pitches and walked one. Pinch-hitter Michael Choice's sacrifice fly scored Martin to cut the Seattle lead in half.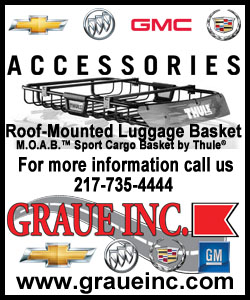 "I knew it was going to be a tough game. They have my number," said Hernandez, who is 12-20 lifetime against Texas. "I was on. I made good pitches. I made one mistake in the game and that was that fastball to Leonys."

Hernandez was the sharper of the two starters through the early going. He struck out seven through five scoreless innings, allowing just three hits.

Darvish did not have the command and sharpness he displayed through his first two starts. A couple of mound visits — one from pitching coach Mike Maddux and another by catcher Robinson Chirinos — were needed to calm Darvish down.

"After that, we were able to get on the same page and throw a lot of effective breaking balls," Darvish said through a translator.

The 27-year-old right-hander ran into trouble in the second and gave up his first runs of the season. The Mariners scored twice on three hits and a walk.

Designated hitter Nick Franklin got things going with a one-out triple, and catcher Mike Zunino and center fielder Abraham Almonte each delivered two-out RBI singles.

NOTES: Texas came into the game alternating wins and losses over the previous 10 games. The Rangers owned one two-game winning streak and one two-game losing streak. ... Seattle had made just one error in the 11 games going into Wednesday, with none in the previous four games. ... Texas leads MLB with four shutouts, including three on the current homestand. ... The Mariners are 7-0 in games in which they hit a home run and 0-7 when they don't. ... Each of Texas' seven home runs have come from a different player.
[© 2014 Thomson Reuters. All rights reserved.]
Copyright 2014 Reuters. All rights reserved. This material may not be published, broadcast, rewritten or redistributed.