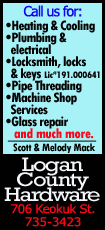 Shares of DuPont, a Dow 30 component, were down about 1 percent at $67.19 in late morning trading on the New York Stock Exchange on Thursday.

DuPont said it expected "modest" growth in sales and "significant" growth in operating earnings in its agriculture business in the current quarter.

Sales in the agriculture business, DuPont's biggest, fell 6 percent, the first decline in 10 quarters, as farmers put off purchases due to a colder-than-usual winter.

"Impact of the weather pushed a lot of the agriculture demand out of the quarter and into the second quarter," SunTrust Robinson Humphrey analyst James Sheehan said.

DuPont's operating earnings fell 5 percent to $1.44 billion in the agriculture business.

Farmers' plans to sow more soybean than corn this year is also hurting DuPont as corn is more profitable for the company and corn plantings need more pesticides.
DuPont said lower-than-expected corn plantings in Brazil, North America and Ukraine would likely hurt its farm unit in the first half of the year.

However, Chief Executive Ellen Kullman told reporters on a call that the company's "growth fundamentals in agriculture continue to be excellent both in the United States and on a global basis."

DuPont reaffirmed its 2014 operating earnings forecast of $4.20-$4.45 per share.

"I think the theme is an ongoing recovery in most of DuPont's end markets, lean corporate management, and new products and solutions driving sales," said Eric Linser of Avant-Garde Advisors, a wealth management firm that owns DuPont shares.

First-quarter operating earnings rose in five of DuPont's seven units, including in industrial biosciences, nutrition and health and performance materials businesses.

As part of a strategy to move into less volatile businesses, the company is hiving off its performance chemicals unit, which has weighed on results since 2012 due to weak prices for a white pigment used in toothpastes, sunscreens and other products.

Operating earnings in the business, which also makes materials used in non-stick cookware and refrigerants, fell 20 percent in the quarter.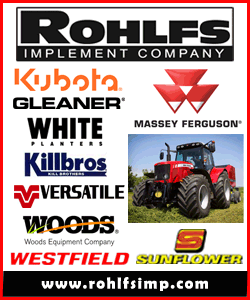 INVESTOR ACTIVISM

Analysts speculate that the planned sale of DuPont's performance chemicals unit was at the behest of Nelson Peltz, whose Trian Fund Management disclosed a stake in the company last year.
Peltz called DuPont's stock undervalued, but did not spell out how he seeks to increase value. DuPont unveiled a $5 billion share repurchase program earlier this year.

A number of chemical companies, including Dow Chemical Co <DOW.N>, have come under investor pressure to separate less stable businesses and raise shareholder returns.

Hedge fund titan Daniel Loeb's Third Point LLC has urged Dow Chemical to spin off its lucrative but slow-growing petrochemical units and focus on specialty materials.

Smaller rival Chemtura Corp <CHMT.N> said on Thursday that it would sell its agrichemicals business to Platform Specialty Products Corp <PAH.N> for about $1 billion to focus on specialty chemicals.

Net income attributable to DuPont dropped to $1.44 billion, or $1.54 per share, in the first quarter ended March 31, from $3.35 billion, or $3.58 per share, a year earlier.

DuPont's net income plunged as the company sold its performance coating business, which added almost $2 billion to earnings in the year-earlier quarter, to Carlyle Group <CG.O> in February.

Operating earnings were $1.58 per share, in line with analysts' estimates, according to Thomson Reuters I/B/E/S.

Revenue fell nearly 3 percent to $10.13 billion, missing the average analyst estimate of $10.45 billion.
(Editing by Don Sebastian and Kirti Pandey)
[© 2014 Thomson Reuters. All rights reserved.]
Copyright 2014 Reuters. All rights reserved. This material may not be published, broadcast, rewritten or redistributed.