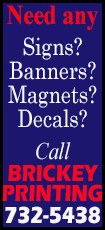 The accord was disclosed in a Wednesday filing with the U.S. District Court in Los Angeles, and requires court approval.

Monster denied wrongdoing in agreeing to the all-cash settlement. It had said in March that it believed insurance would cover any potential accord.

Shareholders led by the Structural Ironworkers Local Union #1 Pension Fund in Forest Park, Illinois, claimed that the record results posted in 2007 by the maker of Monster Energy and Allied drinks, then known as Hansen Natural Corp, were inflated.

According to the complaint, the results reflected "channel stuffing," in which Monster would provide Anheuser distributors with too many drinks to sell, at times up to a year's worth of inventory, even though Anheuser had "practically abandoned" distribution of the Allied product line.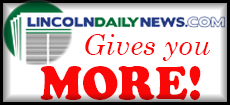 The complaint also said Monster improperly deferred the reporting of promotional expenses, while executives took advantage of an inflated share price by selling $72 million of company stock.

After the company's true financial condition became known on November 8, 2007, Monster's stock fell more than 23 percent in a single day, the complaint said.

The proposed settlement class includes investors who held the stock between November 9, 2006, and that date. The lawsuit began in September 2008. Monster is based in Corona, California.

Douglas Britton, a partner at Robbins Geller Rudman & Dowd representing the plaintiffs, did not immediately respond on Thursday to a request for comment.
Judy Lin Sfetcu, a spokeswoman for Monster, did not immediately respond to a similar request.
U.S. District Judge George Wu is expected to consider preliminary approval of the settlement at a June 19 hearing.

The plaintiffs' lawyers plan to seek up to 25 percent of the settlement fund in fees, plus up to $360,000 for expenses.

Anheuser is now part of Anheuser-Busch InBev SA <ABI.BR>.

Monster shares were up 1.9 percent at $66.68 on the Nasdaq late on Thursday morning.

The case is Cunha et al v. Hansen Natural Corp et al, U.S. District Court, Central District of California, No. 08-1249.

(Reporting by Nate Raymond and Jonathan Stempel in New York; editing by Matthew Lewis)
[© 2014 Thomson Reuters. All rights reserved.]
Copyright 2014 Reuters. All rights reserved. This material may not be published, broadcast, rewritten or redistributed.