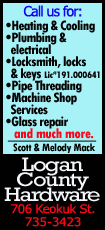 Hundreds of workers walked off their jobs on Thursday at Amazon distribution centers in the German cities of Bad Hersfeld and Leipzig in a year-long pay dispute, and labor union Verdi warned that more walkouts were to follow.

"We are here and will continue to strike," workers' representative Christian Kraehling told Reuters. "And there will be more, bigger strikes."

Verdi wants Amazon to raise pay for workers at its distribution centers in accordance with collective bargaining agreements across the mail order and retail industry in Germany.

Amazon, however, has rejected the demand, arguing that it regards warehouse staff as logistics workers and says they receive above-average pay by the standards of that industry.

The workers have gone on strike repeatedly in the pay dispute, which started around a year ago, including in the run-up to Christmas when online retailers rely on business from customers buying gifts on the Internet.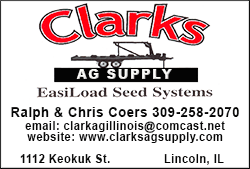 Verdi also wants to gain more representation at Zalando, Europe's biggest online fashion retailer, which was the subject this week of a television report in which an undercover reporter got a job at one of its warehouses under a fake name and used a hidden camera to film working practices.

"We are working on organizing colleagues at Zalando," Stefan Najda, Verdi's representative for online and mail order, told Reuters on Thursday.

The TV report alleged that stock pickers — whose main task is to gather from shelves goods ordered by customers — were not allowed to rest during their shifts, were encouraged to snoop on colleagues and were poorly paid.

Zalando, whose biggest investor is Swedish firm Kinnevik, said the report "in no way reflects the company culture and worker sentiment at our logistics sites" and has pressed charges against the journalist for disclosure of trade and company secrets.
Prosecutors in the eastern German city of Erfurt, where the warehouse is located, are investigating the complaint by Zalando, which has long been seen as a possible share flotation candidate.

Other companies are turning to automation when it comes to stock picking. Sportswear giant Adidas, for example, last year opened a new fully-automated distribution center near Osnabrueck in which it had invested over 100 million euros ($138 million). Employees there do not do any of the stock picking themselves, a spokesman said.

In Britain, online retailer Ocado is known for its state-of-the-art distribution technology, where automated systems fill baskets from central depots according to shopper's online orders. That contrasts with other retailers offering online ordering such as Tesco or Sainsbury, which mostly pick orders in regular stores rather than centralized warehouses.

($1 = 0.7243 euros)

(Reporting by Maria Sheahan and Victoria Bryan; additional reporting by Matthias Inverardi and Nikola Rotscheroth; editing by Greg Mahlich and Tom Pfeiffer)
[© 2014 Thomson Reuters. All rights reserved.]
Copyright 2014 Reuters. All rights reserved. This material may not be published, broadcast, rewritten or redistributed.