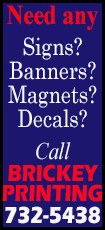 Mongi Hamdi also said Tunisia was considering reducing its diplomatic mission in Libya, where kidnappings have become commonplace, with foreign officials often the targets.

The adviser at the Tunisian embassy was taken on Thursday, becoming the second Tunisian diplomat to be kidnapped in the Libyan capital within a month.

"We have been able to learn the identity of the kidnappers," Hamdi told reporters on Friday. "They belong to the family of a group of terrorists detained in Tunisia because of their involvement in attacks (three years ago) against security forces in (Tunisia's) Rouhia city."

Libya's weak interim government has been unable to disarm former rebels and Islamist militants who fought to depose ex-leader Muammar Gaddafi in 2011 and who have formed increasingly powerful and violent militias.

On Tuesday, gunmen kidnapped Jordan's ambassador to Libya and demanded an Islamist militant be released from a Jordanian jail in exchange for the diplomat's freedom.

(Reporting by Tarek Amara; editing by Ulf Laessing)
[© 2014 Thomson Reuters. All rights reserved.]
Copyright 2014 Reuters. All rights reserved. This material may not be published, broadcast, rewritten or redistributed.