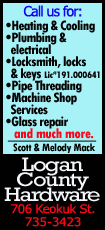 "In this ballpark, if you hit the ball down the left field line, it will go out," the Pittsburgh Pirates utility player said of PNC Park. "The park plays bigm but down the line is one place you can get it out."

Harrison's pinch-hit, two-run home run to that spot broke a seventh-inning tie, and the Pirates turned a close game into a rout in the late innings, beating the Milwaukee Brewers 11-2 Thursday night. The Brewers lost for the first time in seven road games this season.

Harrison hit his first homer of the season and the second pinch home run of his career. The seventh-inning shot put the Pirates ahead 4-2.

Andrew McCutchen, Pedro Alvarez and Gaby Sanchez also homered as the Pirates raised their total to a major-league-leading 23 in 16 games.

The Pirates lead the major leagues with 23 home runs through their first 16 games.

"It's good to know you can strike quickly, but we need to hit a few more with men on base like we did tonight rather than just solos," Pirates manager Clint Hurdle said.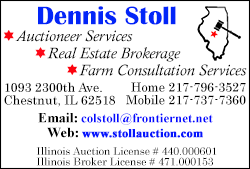 Of course, the Pirates would have more multi-run homers if they could improve upon a .304 on-base percentage.

"That has been priority No. 1 since the first day of spring training," Hurdle said. "We need to raise the on-base percentage."

McCutchen, the center fielder who was last year's National League MVP, hit his first homer of the season, a two-run shot in the first inning. It came in his 57th at-bat of 2014.

Alvarez, Pittsburgh's third baseman, capped a six-run eighth inning with a three-run homer, his sixth. The inning started with a solo shot by Sanchez, the third for the Pirates first baseman.

Alvarez, left fielder Starling Marte, catcher Russell Martin and shortstop Jordy Mercer each had two of the Pirates' 12 hits.

Right-hander Edinson Volquez (1-0) gave up two runs in seven innings for his first win with the Pirates, scattering eight hits. He struck out three and walked one.

"It's a great feeling to get that first W for the Pittsburgh Pirates," Volquez said. "That's why they brought me here, to win games, so I feel like I did my job this time."

Catcher Jonathan Lucroy and second baseman Scooter Gennett had two hits each for Milwaukee
Harrison's game-winning homer came off right-hander Rob Wooten, who relieved starter Yovani Gallardo to start the seventh. Harrison was pinch-hitting for Volquez, who signed a one-year, $5 million contract with the Pirates in December as a free agent.

Gallardo allowed two runs and three hits in six innings with four walks and six strikeouts.
"It was tough," Gallardo said. "I felt like I was fighting myself all night. I never felt like I was in control of the game."

The game got out of control when Gallardo exited. Wooten (0-1) gave up three runs in one-third of an inning, and rookie left-hander Wei-Chung Wang was hammered for six runs in one inning as the Milwaukee bullpen's ERA rose from a major-league-best 1.33 to 3.16.

"It's the most embarrassed I've ever been in my professional career," Wooten said. "I don't even know how to describe it. It was embarrassing."

NOTES: Brewers 1B Lyle Overbay was placed on the paternity list after his wife gave birth to a boy Thursday morning in Milwaukee. INF/OF Elian Herrera was recalled from Triple-A Nashville. ... Pirates OF Jose Tabata passed all concussion protocols Thursday morning, a day after leaving a game in Cincinnati in the fourth inning when he ran into the scoreboard while making a catch. He pinch-hit in Thursday's game. ... Former heavyweight champion Mike Tyson, in town to promote a boxing show put on by his Iron Mike Productions, threw the ceremonial first pitch. ... Milwaukee RHP Kyle Lohse (2-1, 3.05 ERA) is scheduled to pitch Friday night against Pittsburgh RHP Charlie Morton (0-1, 3.32). Lohse is 10-2 with a 3.41 ERA in 21 career games against the Pirates. Morton was winless in five career decisions and seven starts against the Brewers until last season, when he went 2-0 with a 0.57 ERA in three starts vs. Milwaukee.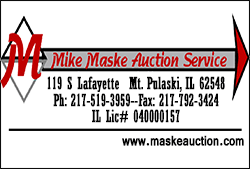 [© 2014 Thomson Reuters. All rights reserved.]
Copyright 2014 Reuters. All rights reserved. This material may not be published, broadcast, rewritten or redistributed.