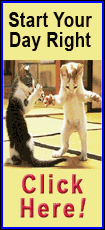 Sabathia produced his first shutdown performance of the season and left-hander David Price was hit hard after three solid starts as the Yankees opened a four-game series with a 10-2 romp.

Tampa Bay had won eight of nine matchups between the Cy Young Award-winning southpaws and gone 16-6 against the Yankees in their last 24 meetings at Tropicana Field. But Price (2-1) set season worsts in innings (5), runs (6) and hits allowed (10) and surrendered two home runs, two triples and two doubles after allowing just five extra-base hits in his three previous starts combined.

Sabathia, who was 1-7 at Tropicana Field as a Yankees starter, improved to 2-2 after allowing one earned run on seven hits and two walks with six strikeouts. A triple play and double play were turned behind him in the only innings in which he allowed multiple runners. Sabathia had allowed at least four earned runs in each of his three previous starts.

"I think it was important for him because (the Rays have) been tough on him," Yankees manager Joe Girardi said. "And Price has been tough on us."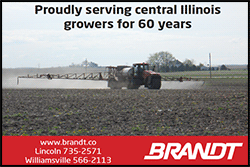 Designated hitter Alfonso Soriano (3-for-5) and catcher Brian McCann (2-for-5) homered for New York and second baseman Brian Roberts (3-for-5) fell a home run short of a cycle and knocked in two runs. Rookie Yangervis Solarte's two-run homer off Grant Balfour in the ninth was the first of his career. First baseman Sean Rodriguez, who hit in the triple play, hit his second homer for the Rays.

"I've struggled here, especially against Price," Sabathia said. "These guys came in here swinging. I felt good working both sides of the plate. We got off to a good lead. (The Yankees) played great defense. I was just trying to get them back to the dugout."

The Rays' early-season woes continued as they lost their fourth straight — being outscored 32-7 — and fell to 7-9. New York (10-6) won its third straight and is 10-4 since losing the first two games of the season to woeful Houston.

"My take on the whole thing is it happens to every team, every year, at different times in the season," Rays manager Joe Maddon said of the Rays funk. "It's happening to us right now. I promise you, everybody's going to go through this moment this year. The difference is how you handle the moment.

Price dominated his nine previous matchups with Sabathia — going 6-1 with a 2.49 ERA — but he was hammered for three runs on three extra-base hits in the second inning Thursday as New York took a 4-0 lead.

"Everybody's going to have their bad days," Price said. "We didn't have a particularly good day as a team today. So be it."
First baseman Scott Sizemore led off with a double, and he scored on Roberts' booming triple. Center fielder Jacoby Ellsbury's one-out triple increased the lead to 3-0. Shortstop Derek Jeter followed with a run-scoring single.

In the first, McCann opened the scoring with a two-out single.

Tampa Bay cut the deficit to 4-1 in the fourth on a passed ball, but New York responded in the top of the fifth when Soriano mashed a two-out, 0-1 pitch for his fourth homer of the season and McCann followed with his third, giving New York a 6-1 lead.

NOTES: Rays 1B Sean Rodriguez hit into 5-4-3 triple play in the second inning. It was the second time he grounded into a triple play in his career. ... LHP CC Sabathia also was the beneficiary of the previous Yankees triple play (April 12, 2013, against Baltimore). ... LHP Erik Bedard will make his first start as a Ray on Friday, and Tampa Bay LHP Cesar Ramos will start Sunday. Both were pressed into the rotation when the Rays lost RHP Alex Cobb (oblique) and LHP Matt Moore (Tommy John surgery). ... Yankees RHP Hiroki Kuroda (2-1, 3.86 ERA) will start Friday.
[© 2014 Thomson Reuters. All rights reserved.]
Copyright 2014 Reuters. All rights reserved. This material may not be published, broadcast, rewritten or redistributed.