LCU athletics gain NAIA membership, advance to Div. I in NCCAA

Send a link to a friend Share
[April 18, 2014] The Lincoln Christian University Red Lions athletic program has gained membership with the National Association of Intercollegiate Athletics, effective Aug. 1.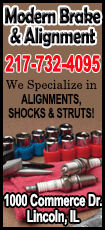 "This is a proud moment for Lincoln Christian University athletics!" said Mac Ingmire, LCU athletic director. "The NAIA brand will play a great role as we continue to grow the LCU Red Lions program."

The NAIA was founded in 1937 and is the governing body for athletic programs at nearly 300 colleges and universities throughout the United States and Canada. It promotes character-driven intercollegiate athletics in student-athletes, their coaches and the youth in the communities they serve.

"I expect this to be a very strong partnership for many years," said Todd Spellman, LCU assistant athletic director. "The values they seek to nurture in every NAIA athlete are very much in harmony with ours."

In addition to its NAIA affiliation, the LCU athletic program will also retain its current membership in the National Christian College Athletic Association. However, the Red Lions will advance from Division II status to Division I in the NCCAA. The twofold advancement in both division ranking and NAIA membership will put the Red Lions on a grander national stage for premier player recruitment and retention, as well as stronger seasonal play.
"Our dual affiliation with the NCCAA and the NAIA places our program on a stronger foundation for success," added Ingmire. "Both organizations promote character and academics in athletes."
The NAIA oversees 23 national championships each year, ranging from golf, swimming, and track and field to soccer, football and basketball, all promoting quality athletics that are deeply rooted in education.
"We believe that the NAIA's commitment to character-driven athletics fits well with our mission 'to nurture and equip Christians with a biblical worldview to serve and lead in the church and the world,'" said Dr. Don Green, LCU transitional president. "We commend the hard work and diligent effort of LCU Athletic Director Mac Ingmire and his staff for this accomplishment, and look forward to future LCU student athletes who will benefit from this relationship."
[Text from file received from Lincoln Christian University]
Founded in Lincoln in 1944, Lincoln Christian University's three schools – the School of Undergraduate Studies, the Hargrove School of Adult & Graduate Studies, and the Seminary – share a mission to nurture and equip Christians with a biblical worldview to serve and lead in the church and the world. For more information about the Red Lions, visit LincolnChristian.edu/athletics.