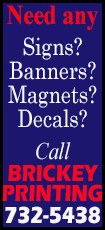 "This team has been doing it all year with late-inning comebacks and walk-offs," Texas designated hitter Mitch Moreland said. "We keep creating opportunities and keep putting pressure on the other team, and it pays off."

Moreland drove in three runs and the Rangers beat the Seattle Mariners 8-6 in a back-and-forth series finale on Thursday afternoon at Globe Life Park.

The Rangers (9-7) improved to two games above .500 for the first time this season after taking three of four games from the Mariners. Texas is 3-0 in home series this season, having also beaten Philadelphia and Houston.

Seattle (7-8) has dropped three in row and is 4-8 after a 3-0 start. The Mariners play their first game outside of the American League West on Friday with the start of an interleague series at Miami.

"We'll be OK," Seattle manager Lloyd McClendon said. "We're only 15 games into the season. I like what I saw today. I like the resiliency of this club. We really battled back and never really gave up.

"That's a good sign. I think there are good things to come. I know this series was tough for us."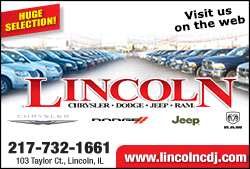 Pitching definitely was not at a premium the day after the Felix Hernandez-Yu Darvish duel. Neither starter was able to get out of the third inning.

Seattle's Erasmo Ramirez and Texas' Tanner Scheppers continued their season-long struggles. The teams combined to use 11 pitchers.

The Rangers' final four pitchers, however, did not allow a run. Joakim Soria pitched a perfect ninth for his second save.

"Bullpen was outstanding with the job done by (Hector) Noesi, (Pedro) Figueroa, (Jason) Frasor and Soria," Rangers manager Ron Washington said. "We need to piece it together and those guys got it down for us."

The Rangers jumped on Ramirez with three runs and three hits in the first, when the 23-year-old right-hander needed 37 pitches to get through the inning.

Texas opened the scoring on third baseman Kevin Kouzmanoff's two-out double into the left-field corner. Shortstop Elvis Andrus, who doubled into the same corner with one out, came around to score. Moreland followed with a single to center to bring first baseman Prince Fielder, who was intentionally walked, and Kouzmanoff home.

The Rangers made it 4-0 in the second on left fielder Shin-Soo Choo's first home run of the season, which was also his first as a member of the Rangers.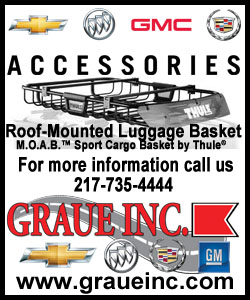 Seattle manager Lloyd McClendon was at a loss when asked about Ramirez's struggles.
"I can't put my finger on it," McClendon said. "I'm very disappointed. I thought he showed signs of coming out of it, and then it just reverted back to lack of command and quality pitches."

Scheppers squandered the early run support as the Mariners turned their four-run deficit into a 6-4 lead in their next at-bat.

Back-to-back Seattle homers off Scheppers tied the score. Designated hitter Robinson Cano hit his first as a Mariner, a three-run shot to right to get the visitors on the board. Right fielder Corey Hart followed with a solo blast to left, marking the second time that Seattle has hit consecutive home runs this season.

The Mariners were not done in the inning. Second baseman Nick Franklin and first baseman Justin Smoak each reached before Noesi relieved Scheppers. Noesi was greeted by left fielder Dustin Ackley's double that scored Franklin and Smoak.

Almost as quickly as the Rangers fell behind, they were back on top. Texas scored two runs in the third and fifth against the Seattle bullpen. Moreland, who went 2-for-3, scored in each inning.

NOTES: According to Elias Sports Bureau, Wednesday night was the first game in which Texas was down to its last out in the ninth and came back to win in the same inning since July 9, 2011, against Oakland. The Rangers won that game 6-5. ... Seattle finished a stretch of 15 consecutive games against AL West opponents to open the season. The Mariners are at Miami this weekend. ... Texas leads the majors in shutouts and walk-off victories with four each. ... The Mariners are 5-5 on the road this season.
[© 2014 Thomson Reuters. All rights reserved.]
Copyright 2014 Reuters. All rights reserved. This material may not be published, broadcast, rewritten or redistributed.