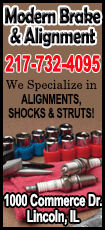 After Thursday, the rest of the hockey world might come around.

Center Paul Stastny scored at 7:27 of overtime, and the Avalanche rallied to beat the Minnesota Wild 5-4 in Game 1 of their Western Conference quarterfinal series.

Stastny, who sent the game to overtime with a goal with 13.4 seconds left in regulation, took a pass from rookie center Nathan Mackinnon and beat goaltender Ilya Bryzgalov to give the Avalanche a 1-0 lead in the series.

"That overtime one, all five guys end up touching it, (defenseman Tyson) Barrie tracks a couple of guys and once he gives it to (Nathan) MacKinnon I saw their defense diving in at Razor I was trying to yell at him because I knew I was open," Stastny said. "When you get the puck you want a quick release because you know the goalie's not going to be ready. It was fortunate to squeeze in."

MacKinnon finished with three assists, two of which came on Stastny's goals.

Game 2 is Saturday.

Colorado trailed 4-2 after two periods, but left winger Jamie McGinn cut the margin in half early in the third.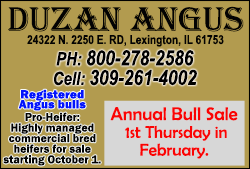 The Avalanche pulled goaltender Semyon Varlamov for an extra skater with 3:01 remaining, and it paid off with seconds remaining. Defenseman Tyson Barrie's shot bounced to Stastny on the right side, and he beat Bryzgalov to tie it up.

"Almost did it at four minutes," coach Patrick Roy said of pulling Varlamov with so much time left.

Center Kyle Brodziak and left winger Erik Haula scored 2:04 apart late in the second to give Minnesota a 4-2 lead.

Center Charlie Coyle and defenseman Ryan Suter also scored for the Wild.

"A loss is a loss," Suter said. "It's not the way you want to start out but it is what it is and you have to be better for the next one."

Bryzgalov made 26 saves for Minnesota, which is trying to duplicate its 2003 first-round upset of the Avalanche, when it was seeded sixth but rallied to beat No. 3 Colorado in seven games.

Avalanche center Ryan O'Reilly had a goal and an assist, and left winger Gabe Landeskog also scored for Colorado. Varlamov stopped 29 shots.

The Wild looked in control in the second by beating Varlamov three times on 12 shots. Suter gave the Wild a 2-1 lead with a power-play goal midway through the period, and after O'Reilly tied it with a blistering slap shot, Haula and Brodziak put Minnesota ahead by two.

"Going into the third I felt like we had momentum," Haula said. "I thought we played well the first 10 minutes. It's a 60-minute game and I guess that's just what happens in playoff games sometimes. Now we've got to just forget about it and bounce back Saturday."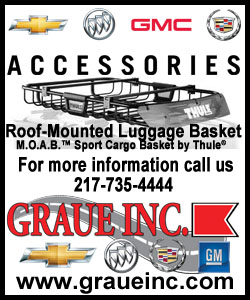 McGinn gave Colorado life in the third. O'Reilly stole a bad pass from Brodziak in the Minnesota end and put a shot on Bryzgalov, who made the save. McGinn knocked in the rebound to cut the deficit to one with 12:47 remaining.
That set up Stastny's heroics, even though at first he didn't realize he had tied it.

"I saw something, I don't know if (Bryzgalov) got a piece of it or not. I didn't see it but then I saw everyone erupt. I was excited. It's just one of those you settle and try to shoot as quick as you can. It was a relief."

The young Avalanche settled some nerves by scoring first. Landeskog delivered a big hit on Minnesota defenseman Jonas Brodin, then tipped in a pass from Stastny at 13:14 of the first period.

"A lot of people, when they go into a game, are nervous and they say take a hit or give a hit," Landeskog said. "That's kind of the mentality. You get roughed up and you get right into it. That was the feeling tonight."

The celebration didn't last long. Coyle beat a sprawling Varlamov less than two minutes later to tie the game at 1.

NOTES: Minnesota LW Mike Rupp served the second game of a four-game suspension for his hit on St. Louis RW T.J. Oshie last week. He can return for Game 4 of this series. ... Avalanche C John Mitchell (head) did not play, and he is listed as day-to-day. Coach Patrick Roy said he expects Mitchell to play at some point in the playoffs but won't put a timetable on his return. ... The Wild are in the playoffs for consecutive years for the first time since 2007 and 2008. ... Colorado D Cory Sarich, out since sustaining a back injury on April 1, was scratched. He is skating and is improving, Roy said.
[© 2014 Thomson Reuters. All rights reserved.]
Copyright 2014 Reuters. All rights reserved. This material may not be published, broadcast, rewritten or redistributed.