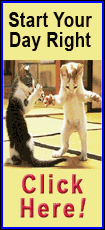 The Rangers, who scored three third-period goals to break it open, extended their home winning streak against the Flyers to nine straight games. Philadelphia's last win at the Garden was Feb. 20, 2011.

Rangers' centers Brad Richards and Derek Stepan and left winger Carl Hagelin recorded three unanswered goals, snapping a 1-1 tie.

New York struck twice on the same four-minute power play in the third period. Richards gave the Rangers their first lead of the night at 2-1 when a rebound of right winger Martin St. Louis' shot came to him and he fired it in from the right circle at 8:22.

Richards and St. Louis connected again on Stepan's insurance goal 47 seconds later. The Rangers worked the puck around the Philadelphia zone. Richards faked a drive and instead sent a crisp pass to Stepan for a shot into the open left side and a 3-1 edge.

"We've talked about the power play this time of year and it won us this game," said Richards. "When you can get four minutes in the third period in a 1-1 playoff game and get one goal, that's huge, but to be able to go back out there and get the other one, obviously that won us the game."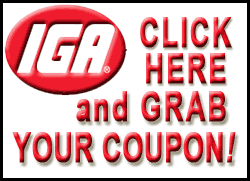 The two assists gave St. Louis 70 career playoff points.

Flyers right winger Jason Akeson, making his first playoff appearance, took the costly double-minor penalty for high sticking Hagelin at 7:35. The extra two minutes were for drawing blood.

"He (Akeson) was just trying to make a hard play and his stick comes up," said Flyers' right winger Wayne Simmonds. "I told him you have to have a short memory in this game. If you dwell on things too long they will eat at you."

Akeson appreciated the pep talk from his teammates.

"They all had my back and they were all saying that it's a seven game series and you'll forget it easy," he said. "That's the beauty of this sport. There are six more games that we can win."

Hagelin closed out the third period, scoring with a wrist shot at 15:52.

Philadelphia managed just one shot on goal in the third period, committing four penalties in the period and six in the game. The Rangers had to kill off just one penalty.

Flyers goaltender Ray Emery recorded 32 saves. Emery started in place of Steve Mason, who was out with an upper-body injury. It was Emery's 37th appearance in the playoffs, most of them with the Ottawa Senators.

The Rangers blocked 16 shots in front of goalie Henrik Lundqvist, who stopped 14 shots.

"You're not going to beat (Henrik) Lundqvist with 15 shots," said Simmonds. "We have to do a better job next game. That's why it's a series and not just one game."

The Flyers' first shot on goal resulted in a 1-0 lead at 7:28 of the first period. Left winger Scott Hartnell finished his check on Rangers defenseman Ryan McDonagh behind the net, stayed with the puck and sent it to the right point, where defenseman Andrew MacDonald blasted it for his first career playoff goal.
Left winger Mats Zuccarello got the Rangers even at 1. His shot from the slot was stopped by Emery, but he was left unchecked on the rebound, and he deposited a backhander at 10:53 for his second career postseason goal. Zuccarello led the Rangers in points in the regular season with 59.

The first period featured a combined 29 hits.

The physical play continued in the scoreless second period as the two squads combined for 26 hits.

The Rangers last enjoyed a series win over the Flyers in the 1986 Patrick Division semifinals, eight years before New York broke its 54-year Stanley Cup title drought.

This is the 11th meeting in the post-season between the teams. Philadelphia won six of the previous 10 series, including the last three. The most recent was a five-game triumph in the 1997 Eastern Conference finals.

NOTES: The Flyers' 15 shots on goal were the fewest the Rangers allowed in a playoff game since May 23, 2012, in Game 5 of the Eastern Conference finals against the Devils (17). ... New York has outscored Philadelphia 35-10 in its nine-game home winning streak against its rival. ... Flyers C Claude Giroux recorded points in his final four regular-season games, totaling three goals and four assists to give him 86 points, the third-highest total in the NHL. ... Rangers G Henrik Lundqvist allowed two goals on 52 shots in his final two regular-season starts. ... The Flyers entered the playoffs as the NHL's most penalized team, averaging 14.4 penalty minutes a game. ... The Rangers ranked first in the NHL and established a club record for games in which they allowed one or fewer goals (31). ... Seven Flyers scored at least 20 goals this season. ... Flyers coach Craig Berube still ranks seventh in NHL history with 3,149 penalty minutes from his playing days with five teams.
[© 2014 Thomson Reuters. All rights reserved.]
Copyright 2014 Reuters. All rights reserved. This material may not be published, broadcast, rewritten or redistributed.