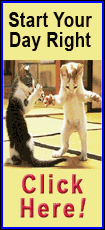 The 36-year-old Johnson last played in the NFL during the 2011 season with the New England Patriots, seeing action in 15 games with limited impact. He caught 15 passes and had one touchdown with the Pats. In June 2012, he signed with the Dolphins but was cut two months later after he was arrested on a domestic violence charge.

Johnson spent the first 10 years of his NFL career with the Cincinnati Bengals. The flamboyant receiver, who changed his named to Ochocinco at one point and also became known for his outrageous stunts and television persona, had 751 receptions for 10,783 yards and 66 touchdowns for the Bengals.

Longtime NFL quarterback Donovan McNabb served one day in jail in Arizona for a December DUI arrest and was released on Thursday.

West Mesa Justice Court records showed that the 37-year-old McNabb spent Wednesday behind bars. Nine days of the sentence were suspended.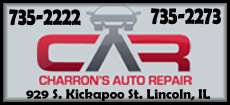 McNabb pleaded guilty on March 27 on the DUI charge after an Dec. 15 arrest at the Salt River Pima-Maricopa Indian Community. According to TMZ, He was clocked at 81 mph in a 65 mph zone at 3:08 a.m. Court records, including a mug shot of McNabb, were released Thursday.
___

The Jacksonville Jaguars released starting outside linebacker Russell Allen, defensive end D'Aundre Reed, defensive end Will Pericak and wide receiver Jabin Sambrano on Thursday.

According to reports, Allen failed a team physical after finishing last season on injured reserve because of a concussion. Allen started 29 games, including 14 before the concussion last year, during the past two seasons. He led the Jaguars in tackles in 2012.

Releasing Allen will save $2.5 million in salary-cap space for the Jaguars. His three-year contract called for a $1.975 million salary in 2014.
___

The Indianapolis Colts signed restricted free agent guard Joe Reitz to a qualifying offer on Thursday.

Reitz started three games and played in 14 for the Colts last season. He came to Indianapolis in September 2010 after he was claimed off waivers from the Miami Dolphins. Reitz has 20 career starts — eight in 2012 and nine in 2013 — in 34 games.
___

Safety Kurt Coleman signed a one-year deal with the Minnesota Vikings.

Coleman was a three-year starter but was a reserve last season with the Philadelphia Eagles. He started 29 of the 59 career regular-season games in which he played before primarily working on special teams in 2013.

[© 2014 Thomson Reuters. All rights reserved.]
Copyright 2014 Reuters. All rights reserved. This material may not be published, broadcast, rewritten or redistributed.