Lincoln Heritage Museum at Lincoln College will host grand opening Saturday
'New museum experience' offers something for everyone

Send a link to a friend Share
[April 21, 2014] The Lincoln Heritage Museum at Lincoln College will reopen in its new location in the Lincoln Center on Saturday. The grand opening ceremony will begin at 10 a.m. and will include remarks by Lincoln College President John Blackburn, trustee Dan Weinberg, state Rep. Rich Brauer and museum director Ron Keller.
A special performance of original music composed by Lincoln College student Cody Garretson to accompany Abraham Lincoln's favorite poem, "Mortality," will be performed by Garretson and fellow students Nicole Ker and Derrick Spiker. The ceremony will conclude with a ribbon-cut with members of the Lincoln/Logan County Chamber of Commerce. A special living history music presentation will be given at 1:30 p.m. in the museum's first-floor gallery by Lincoln College music majors Jeff Arbisi and Allen Mendez.

Museum director Ron Keller is excited to welcome everyone to the museum, which promises visitors a "new museum experience" and encourages them to "learn from Lincoln, live like Lincoln."

"We began working on the design with Taylor Studios in 2010, progressing with anticipation towards the day when we could finally unveil the new museum and share it with the public," Keller said. "We take a unique approach to the story of Abraham Lincoln in our design, and are more heavily focused on his time in Logan County and in Illinois in general. We are confident that after having seen our new museum, visitors from all over will have a renewed appreciation for the life and the legacy of Abraham Lincoln."

The museum will be open for visitors to walk through free of charge until 12:30 p.m. Saturday. From 12:30 to 4 p.m. the museum will conduct timed tours of the second-floor "life review" gallery at the reduced fee of $2. The timed tours, featuring state-of-the-art audio-video presentations, take approximately 75 minutes and will begin every 35 minutes. A limited number of tickets will be available for the timed tours. Visitors who want to take a timed tour in the afternoon should go to the museum welcome desk after the opening ceremony to request tickets. The museum will close at 5 p.m. Saturday but will also be open from noon to 4 p.m. on Sunday with the same reduced admission fee.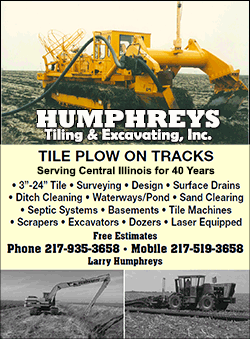 Refreshments will be served following the grand opening ceremony, and the Lincoln Center concession stand will have snacks available for purchase from 11 a.m. to 2 p.m. No food or drink will be allowed in the museum.
Weather permitting, additional activities are planned for the afternoon, including children's games and horse-drawn carriage tours of the Lincoln College campus.
Beginning Monday, the museum will return to its regular hours of 9 a.m. to 4 p.m. Monday through Friday and 1 p.m. to 4 p.m. Saturday. General admission will be $5 for adults, $3 for children and seniors.
For more information about the museum's exhibits and tour formats, visit the museum website, www.lincolnheritagemuseum.org.
[Text from file received from Lincoln College]