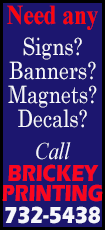 (Copy of questionnaire responses)

How many employees? 15
9 highly experienced carpenters,
2 laborers,
1 licensed plumber,
1 licensed plumber's apprentice,
2 HVAC technicians,
1 office assistant.

Our employees have a combined experience of over 300 years!

Website/Facebook Page Link:
https://www.facebook.com/pages/
Roger­ Webster-Construction-lnc/
195901060450675?ref=hl

How long have you been a Chamber member?
24 years; July 1 begins our 25th year in business!!!

I joined the Chamber because....
It makes sense to be a member of the Chamber because of all that they do to give quality information to the people of Logan County about the businesses located here.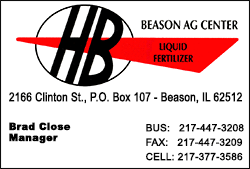 Why did you decide to invest in Logan County?
Being born and raised in Lincoln and Logan County, what better way to give back to the community than to invest in it. We have many repeat customers that we consider friends and family and it is such a joy to be able to touch people's lives in a positive and helpful way.
What products and services do you offer to Logan County?
We are a full service contractor, specializing in new home construction, remodeling projects for residential & commercial properties, maintenance, siding, windows, roofing, plumbing for new construction, remodeling,& service calls, HVAC systems for residential or commercial, including new furnaces, central air conditioning units, heat pumps, and service calls for maintenance and repairs.
What does the future of your business look like?
We see no end in sight. As long as there are people who want houses built and remodeled we plan on being here to help them out.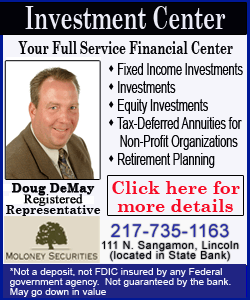 Five "Did you know" facts about
The business was started in 1990 by Roger Webster who then retired in 2000, selling the business to Kurt Fitzpatrick (his nephew) and Mike Miller (his step-son).

We service any brand furnace and a/c unit as well as install York systems for new construction or replacements.

Most of our employees have been employed here for more than 5 years! Tami Werschey-Kessinger (office assistant) has been here over 16 years, Mike Miller (Vice President/Owner/Office Manager) has been here 22 years, and Kurt Fitzpatrick (President/Owner) has been here since the business started in 1990!

Our office is open from 7 am to 5 pm Monday through Friday, but we are also available for after-hour service calls and emergencies.

We have an amazing crew, including 9 highly experienced carpenters, 2 laborers, 1licensed plumber, 1licensed plumber's apprentice, and 2 HVAC technicians, totaling over 300 combined years of experience!
Contact people: Kurt Fitzpatrick, Mike Miller, or Tami Werschey-Kessinger, phone: 217-732-8722
[Text copied from file received from the Lincoln/Logan County Chamber of Commerce]