(Copy from
http://recalls.org/media.htm)
APRIL 16
GUN STORAGE BOXES
GunBox is recalling The GunBox™ Gun Storage Boxes sold exclusively online by thegunbox.com from January 2014 to February 2014. The GunBox storage box locking mechanism can open if dropped, allowing access to the gun stored inside.
The GunBox™ is an aluminum, square, clam-shaped case with an RFID scanner with a T-shaped logo on the top center of the box and two USB ports for charging devices. The recall includes version 01 of The GunBox™ RF ,(model GBRF1.0); RF+Biometric, (Model GBBIO1.0); and the Premier, (model GBPREM1.0). The model number and "The GunBox™" are printed on a label on the bottom of the units.
Consumers should contact The GunBox at (866)764-0009 from 9 a.m. to 5 p.m. MT Monday through Friday or online at www.thegunbox.com for instructions on returning their gun box for a free replacement locking mechanism. More info at www.recalls.org.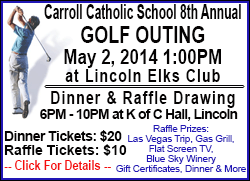 APRIL 17
WORK SHOES
Rocky Brands is recalling Georgia Boot steel-toed work shoes sold nationwide from January 2012 to November 2013. When compressed, the steel toe cap in the shoes can fail to protect the wearer's feet.
On the outward side, the boots have a tag with the words "Met-Guard" at the stitching and the Georgia Boot logo near the heel. A white label on inside of the tongue of the recalled boots have the Georgia Boot logo, the product number "G9075" on the left side, a date code between 01-12 and 10-13 in the MM-YY format on the right side, and the words "Men's Georgia Metatarsal 6 Brown."
Consumers should contact Rocky Brands at (866) 245-2159 from 8 a.m. to 12 a.m. ET Monday through Friday and 8 a.m. to 5 p.m. Saturday and Sunday or online at www.rockybrands.com, www.lehighoutfitters.com or www.lehighsafetyshoes.com for a free pair of replacement steel-toed shoes in a similar style. More info at www.recalls.org.
EXERCISE DEVICES
Ontel is recalling ISO7X Isometric Exercise Device sold nationwide from October 2009 to August 2011. The handle grips on each end can break during use and cause parts to be forcefully ejected from the shaft, posing a risk of injury from impact.
This recall involves ISO7X isometric exercise devices. The device is about 3 feet long. This recall only involves isometric exercise devices with black handle grips.
Consumers should contact Ontel Products at (800) 245-0511 from 8 a.m. to 5 p.m. ET Monday through Friday or visit www.ontel.com to receive instructions on how to obtain a full refund. More info at www.recalls.org.
HANGING LANTERNS
Pier 1 Imports is recalling Hanging Glass Star Lanterns sold exclusively at Pier 1 Imports nationwide and in Canada from August 2013 to February 2014. The solder welds on the lantern can melt due to heat from a tea light. This can cause the candle holder to break and expose the flame, posing a fire hazard.
The lanterns were sold in the following colors and SKU numbers: amber (SKU 2717349), clear (SKU 2717351) and red (SKU 2724169). The SKU number is printed on a hang tag attached to the lantern.
Consumers should return the lanterns to any Pier 1 Imports store for a full refund or a store credit.
Consumers can also contact Pier 1 Imports at (800) 245-4595 from 8 a.m. to 7 p.m. CT Monday through Friday, Saturday 9 a.m. to 5 p.m. CT or Sunday 10 a.m. to 6 p.m. CT or online at www.Pier1.com. More info at www.recalls.org.
[Text copied from Recalls.org]