The Trail Blazers, knocked into the ropes on several occasions, rallied repeatedly until point guard Damian Lillard helped seal a wild 122-120 overtime victory over the Houston Rockets in Game 1 of a Western Conference quarterfinal series on Sunday night at the Toyota Center.

After teaming with forward LaMarcus Aldridge (46 points, 18 rebounds) to score the final 25 points of regulation for Portland, Lillard carried the Trail Blazers home after Aldridge fouled out with 1:04 left in overtime. Lillard converted a driving baseline layup through a foul by Houston guard Patrick Beverley for a three-point play and 119-118 Blazers lead.

Lillard converted two more free throws with 17 seconds left that put the Trail Blazers ahead to stay. Portland trailed by double digits in the second, third and fourth quarters before surrendering consecutive three-point plays to open overtime.

The Blazers' resilience was remarkable.

"Our whole prep for this series we've been saying there are going to be ups and downs, and when we're down we've got to stick together and keep fighting," Lillard said after producing 31 points, nine rebounds and five assists. "We were able to do that. When we were down 11 (with 4:30 remaining in the fourth quarter), we still had confidence."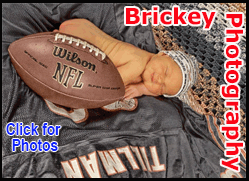 Game 2 is set for Wednesday night at the Toyota Center.

Rockets guard James Harden missed a jumper as the buzzer sounded in overtime after doing the same to end regulation. He finished with 27 points but missed 20 of 28 shot from the field against the relentless defense of Trail Blazers wings Wesley Matthews and Nicolas Batum.

Rockets center Dwight Howard fouled out with 10.8 seconds left in overtime after delivering a line of 27 points, 15 rebounds and four blocks. But Howard also missed four consecutive free throws during the Trail Blazers' 11-0 run that followed his giving the Rockets a 98-87 lead with two free throws after Stotts called for intentional fouls of Howard.

After Howard and guard Jeremy Lin opened overtime with three-point plays, Portland responded with consecutive 3-pointers from Aldridge and Batum. Before he fouled out setting a screen on Beverley in the backcourt, Aldridge tortured every defender Houston sent his direction en route to establishing a franchise playoff scoring mark.

"I've been here. I've went through this process and I think I understand it," Aldridge said. "I just think that tonight was one of those nights."

Rockets coach Kevin McHale said, "He had points on offensive rebounds, he got to the line 13 times and he made 17 shots and a lot of them were to the middle. We were trying to take away a couple of things and we didn't do a very good job on him at all.

"He's been a handful for us all year long and we're going to have to come up with a couple of new ways to keep the ball out of his hands. We just didn't have any answers for him."

Forward Chandler Parsons chipped in 24 points and six rebounds for the Rockets but had just seven points in the second half.

Matthews finished with 18 points while Batum had 14 points and nine boards for Portland.
After Harden and Howard shot a combined 2 of 11 from the field in the first quarter, Parsons caught fire in the second, scoring 10 points, including the first five during an 11-0 run that propelled the Rockets to a 44-33 lead.
Harden drilled a 3-pointer with 2.2 seconds left to close the first half, pushing Houston to a 49-48 lead and setting the tone for his 13-point third quarter.

But for the Rockets, their leads vanished almost as quickly as they manifested, with their shaky defense and ball security their undoing.

"We just didn't get stops," Harden said. "When you're in the playoffs and you're up 11 at home with five or six minutes to go, you just got to close out games. We didn't make shots. We didn't get stops. It's a tough loss."

NOTES: Rockets G Patrick Beverley suffered a right knee sprain, the same knee that sidelined Beverley for eight games down the stretch of the regular season. Beverley is set for an MRI later Monday. ... While Portland features eight first- or second-year players with LaMarcus Aldridge, Nicolas Batum and Wesley Matthews the lone Trail Blazers remaining from the team's last postseason appearance in 2010-11, the narrative suggesting that Portland is hamstrung by playoff inexperience is erroneous. "Six of our main guys have been in the playoffs, so even though we are a relatively young team ... six of the guys that we're counting on have been to the playoffs," Portland coach Terry Stotts said. "I think we have playoff experience and we do have a solid core. And a lot of that core has been to the playoffs." ... Armed with the fifth-most efficient offense in the NBA, Portland has multiple scoring options able to cause the Rockets concern. However, Aldridge has been especially vexing for Houston, averaging 26.8 points and 15.5 rebounds in the four-game season series. "Aldridge is a tough case because he's a tough-shot maker," Rockets coach Kevin McHale said. "You've got to keep on taking his temperature. You don't want to give him open looks, you don't want to give him feet-set 17-footers looking at the basket. We want to contest him. Yeah, he's a tough cover."
[© 2014 Thomson Reuters. All rights reserved.]
Copyright 2014 Reuters. All rights reserved. This material may not be published, broadcast, rewritten or redistributed.