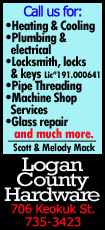 The Bruins appeared big and bad once again, outmuscling the Red Wings early and getting to the net often during a 4-1 win on Sunday that evened the first-round Eastern Conference playoff series at a game apiece.

"I think it was just a little bit more determination from our group," Boston coach Claude Julien said.

The Bruins scored twice during a three-minute span in the first period, then further deflated the Red Wings with goals late in the second and early in the third while storming back from a shutout loss in the series opener on Friday.

Boston frustrated Detroit into repeated penalties and power-play goals by forward Reilly Smith in the first period and defenseman Zdeno Chara in the third.

"It's been a strength for us throughout the season," said winger Milan Lucic, whose goal with 3:44 left in the second period gave Boston a 3-1 lead. "It's not always going to be pretty. It's going to be those goals when you have to chip away and get that second or third shot."
After being held without a shot for the first 7:38 of the game, the Bruins peppered Detroit goalie Jimmy Howard with 18 shots during the rest of the first period. It was the kind of aggressive play that Boston used throughout the regular season but was absent during Detroit's 1-0 win on Friday.

"They were engaged. Thy won the battles. They were quick. We were slow," Detroit coach Mike Babcock said. "We weren't very good here tonight. Give them credit. They were better and we didn't respond."

The series moves to Detroit for Game 3 on Tuesday.

The Red Wings utilized their speed and tight checking to win Friday, but could not stop the physical Bruins once they started pressuring on Sunday.

Forward Justin Florek got Boston rolling with a goal on the Bruins' first shot of the game 7:38 into the first period when Howard's clearing attempt bounced off a teammate and right to the winger. Smith made it 2-0 on a power-play goal with 9:25 left in the first and the Bruins never let up.

"First goal usually dictates the game and usually ends up winning," Smith said. "So it was good to get those first two early and I think it just gave us a little more energy and added a little extra intensity to the game."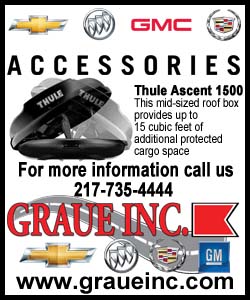 Detroit pulled within 2-1 with 6:40 left in the second period on a deflection by center Luke Glendenning off a shot by center Darren Helm, but Lucic restored the two-goal cushion on a give-and-go with winger Jarome Iginla with 3:44 left in the second.
The Red Wings gave the Bruins another power play early in the third and had nobody to clear Chara from in front, where he poked in a rebound off Iginla's shot and the lead was 4-1.

"We knew this was going to be a long series and they played a real solid game today," Howard said.

Detroit's frustration built after the first two goals and led to numerous scrums after the whistle. The first period ended with a pileup behind the Boston net and a shoving match between Brendan Smith and Chara that nearly escalated into a fight.

Smith, about seven inches shorter and 50 pounds lighter than the Boston captain, continued challenging Chara as he laughed before having enough and throwing down his stick as a linesman charged in and broke it up.

NOTES: Boston F Jarome Iginla had two assists. ... Boston forwards Justin Florek, Reilly Smith and Luke Glendenning scored the first three goals of the game two nights after making their playoff debut. ... Detroit D Brendan Smith, Reilly's brother, unintentionally had a hand in the first goal of the game when Detroit G Jimmy Howard's clearing attempt bounced off his calf and right to Florek.
[© 2014 Thomson Reuters. All rights reserved.]
Copyright 2014 Reuters. All rights reserved. This material may not be published, broadcast, rewritten or redistributed.