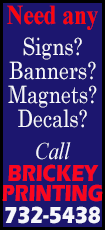 The win evened the series at 1-1 and represented the Flyers' first win at the Garden since Feb. 20, 2011, a losing streak of nine games.

Emery, who won a Stanley Cup with the Chicago Blackhawks last season, recorded his first postseason victory since April 20, 2011 when he was a member of the Anaheim Ducks.

Emery registered 20 playoff wins with the Ottawa Senators from 2002-2007.

Henrik Lundqvist recorded 21 saves for the Rangers.

Emery was making his first back-to-back start this season, filling in for Steve Mason, who remained out with an upper body injury. Philadelphia coach Craig Berube would not commit if Mason would start Game 3 in Philadelphia on Tuesday, only reaffirming his confidence in Emery.

"He (Emery) is a battler and always has been," Berube said. "I've known Ray for a while and he is a true pro."

Philadelphia fell behind 2-0, then scored four unanswered goals. Emery stopped 24 shots in the second and third periods.

"I tried to stay even-keeled whether it's going well or you don't get off to the start you want," Emery said. "I play with a system in there and I just kind of rely on that.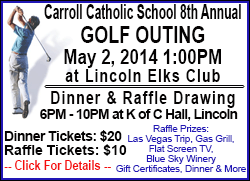 "I've had leads before and I've been down before, so it's just kind of a consistent approach."

Appearing in just his second playoff game, defenseman Luke Schenn gave the Flyers the game-deciding goal in the second period. He scored on a delayed penalty off the backhand at 11:18 of the second period, snapping a 2-2 tie.

"I knew it was delayed penalty," Schenn said. "I figured if they touched the puck it was blown dead anyway, so I decided to jump up on the rush. The guys did a great job and just battling I was able to get a rebound and chip it in."

Philadelphia right winger Jason Akeson atoned for his costly double-minor penalty in Game 1 that led to a pair of New York goals, by scoring a power-play goal at 5:45 of the second period that tied it at 2-2.

Philadelphia right winger Wayne Simmonds scored an empty net goal with 25.4 seconds remaining.

The Flyers killed off two penalties in the second period, including a 4-on-3 for 1:42, limiting New York to only one shot on goal.

New York went 1-for-6 with the man advantage on Sunday after going 2-for-6 in Game 1.

"We had some power plays today that we didn't get done," said Rangers center Brad Richards. "We had some point-blank chances that (Ray) Emery made some big saves on. It could go either way on some of those situations."

The Rangers led 2-1 after a first period in which there were more combined hits (23) than shots on goal (17).

The Flyers got on the board after New York scored twice in under 10 minutes.
Right winger Jakub Voracek skated into the Rangers' zone on the backhand, then put the puck on the forehand over a sliding Lundqvist at 14:14 of the first period. Left winger Scott Hartnell set up the goal by getting the puck to Voracek from inside the Philadelphia blue line.

Left winger Benoit Pouliot's power play goal at 8:22 gave the Rangers a 2-0 advantage. Pouliot accepted center Derick Brassard's cross-ice pass in the Flyers zone, scoring from one knee inside the right circle. Flyers center Sean Couturier was called for roughing to set up the Rangers' man advantage.

Philadelphia, the league's most penalized team this season, committed three penalties in the first period after getting whistled for six infractions in Game 1.

Martin St. Louis' 34th career playoff goal at 4:08 in the first period provided the Rangers with a 1-0 lead. The right winger took a feed from center Derek Stefan and sent a one-timer from the right faceoff circle for his third point of the series.

NOTES: Philadelphia blocked 22 shots and out-hit the Rangers 33-30. ... Six different Rangers have scored in the two games. ... The Rangers have outshot the Flyers 69-40 in the series. ... Flyers C Claude Giroux, RW Wayne Simmonds and RW Jacob Voracek were held pointless and limited to just two shots on goal, both by Simmonds, in Game 1. Simmonds had four shots in Game 2 and Voracek recorded two ... Rangers G Henrik Lundqvist is eighth among active goalies with 31 wins and is second on the list with eight shutouts. ... G Cal Heeter served as Ray Emery's backup in the Flyers' net. ... The Flyers' 15 shots on goal in Game 1 were their fewest in the playoffs since they recorded 14 against the Montreal Canadiens in Game 3 of the Eastern Conference semifinals in 2008.
[© 2014 Thomson Reuters. All rights reserved.]
Copyright 2014 Reuters. All rights reserved. This material may not be published, broadcast, rewritten or redistributed.