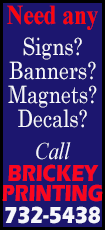 Puig hit a three-run home run and exhibited a strong throwing arm to lead the Dodgers to a 4-1 victory over the Arizona Diamondbacks on Sunday in front of 37,447 at Dodger Stadium.

During the past four days, Los Angeles magazine and ESPN.com published stories detailing Puig's defection from Cuba, threats he received from those who smuggled him to Mexico and accusations about Puig being an informant for Cuba's Communist government.

Puig's homer led a four-run rally in the bottom of the sixth inning. With one out, second baseman Dee Gordon singled and came home on left fielder Carl Crawford's triple down the right-field line to give Los Angeles a 1-0 lead.

After first baseman Adrian Gonzalez drew an intentional walk, Puig sent a 1-0 fastball from right-hander Josh Collmenter (0-2) into the left-field stands. The home run was Puig's second of the season.

"If I didn't hit the home run," Puig said after the game, "we'd still be playing."
Before the Dodgers' rally, Collmenter retired 16 of the first 18 batters he faced, scattering two hits and a walk in the process. Collmenter finished with six strikeouts and two walks in six innings.

"That's the only pitch I'd like back out of the whole thing," Collmenter said about Puig's home run. "We were going back inside, and it was a pitch that needed to be a couple of inches off the plate inside. Instead, it came back over the plate."

Puig also helped defensively by throwing out Diamondbacks catcher Miguel Montero from the right-field corner in the top of the second inning. Montero hit a hard grounder down the right-field line and tried to stretch his single into a double. Shortstop Hanley Ramirez caught Puig's throw and tagged Montero out.

Los Angeles pitcher Josh Beckett was impressed with "the aggressive nature of that play," he said.

"He's unbelievable," Beckett said of Puig. "There are a million things that would happen if I was playing right field in that situation. But he just goes over there, picks the ball up and confidently throws a strike."

Pitcher Jamey Wright (1-0) received the victory in relief of Beckett, who had his longest and most effective outing of the season. In five innings, Beckett compiled seven strikeouts while conceding only one hit and two walks in facing two batters over the minimum.

"I don't think my thought process was too sharp," said Beckett, who attributed his success to catcher Tim Federowicz. "I thought 'Fed' did a great job making sure that I threw the right pitch in the right counts."

Beckett, who pitched only eight games last year because of thoracic outlet syndrome, began this season on the disabled list with a bruised right thumb.
"We're seeing him adapt to who he is right now," Dodgers manager Don Mattingly said. "He's using his breaking ball more, which is going to add on. He's using his change-up some. So he's putting doubt in guys' minds."

The Diamondbacks brought the potential tying run to the plate after scoring one run in the seventh. Third baseman Eric Chavez's hit a one-out double that brought first baseman Paul Goldschmidt home and sent Montero to third base. But relief pitcher Chris Perez struck out left fielder Mark Trumbo and center fielder Ty Campana to end the inning.

Right-hander Kenley Jansen struck out the side in the ninth to earn his seventh save and send Arizona to its eighth loss in the past nine games.

"In this whole series, when the Dodgers struck, they struck really hard and really fast," Diamondbacks manager Kirk Gibson said. "We were just unable to make the pitches and, offensively, we didn't have much going."

NOTES: Trumbo, tied for the major league lead in home runs with six, is in a 2-for-16 slump. ... Diamondbacks CF A.J. Pollack left Sunday's game in the sixth inning because of tightness in his neck. ... Chavez now needs three RBIs to reach 900 for his career. ... Montero is batting .348 (8-for-23) in his past seven games. ... Mattingly celebrated his 53rd birthday Sunday. ... Los Angeles LHP Clayton Kershaw threw 50 pitches in a three-inning simulated game Sunday. The shoulder soreness that put the two-time Cy Young Award winner on the disabled list was "gone," Kershaw said afterward. ... Dodgers C A.J. Ellis, who underwent knee surgery April 8, caught Kershaw. Ellis remains on the disabled list. ... Gonzalez extended his hitting streak to 15 games by hitting a second-inning double Sunday. Gonzalez's career best is a 18-game streak.
[© 2014 Thomson Reuters. All rights reserved.]
Copyright 2014 Reuters. All rights reserved. This material may not be published, broadcast, rewritten or redistributed.