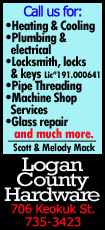 "I walked three people and I wasn't too happy about it. I'm still trying to catch that rhythm," said Bailey, who scattered three hits over six shutout innings. "But every time I take the mound, the bats show up, and I'm just glad I was finally able to help them out."

Bailey (1-1) struck out eight and walked three in his longest outing of the season.

The Reds took two-of-three games to win the first of six 2014 series with the Cubs and have now won 15 of 20 games over Chicago.

The Cubs have lost their last 11 series dating to September 2013.

Shortstop Zach Cozart went 3-for-5 with three RBIs and two runs scored, catcher Devin Mesoraco was 3-for-4 with two runs scored while three other Reds contributed a pair of hits each in a 15-hit attack.

"It was really nice to have Cozart have such a breakout game," said Reds manager Bryan Price. "He almost had another go out that was caught at the wall in left-center. And Devin, every since he's been activated, has been great offensively. He and Homer got on the same page, called a great game.

"(His) best days of the season are yet to come."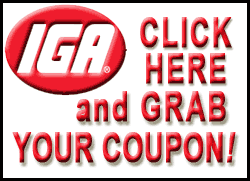 Cubs right hander Carlos Villanueva (1-4) worked 4 2/3 innings and suffered his second straight loss.

"It might seem like my stuff flattened out, but I didn't really feel tired," Villanueva said. "Obviously I wasn't as crisp. I thought I had good stuff. I was one pitch away those two innings with two out. ... (But) they had runners in scoring position and drove them in."

Three consecutive two-out hits in the fourth gave the Reds a 3-0 lead.

Mesoraco opened the scoring when he lined an RBI double into the left-field corner to give the Reds a 1-0 lead. Mesoraco came home on Cozart's two-base hit to center.

Cozart then scored on Bailey's hit between third and short.

The Reds added two more runs in the fifth. Third baseman Todd Frazier's two-out double drove home right fielder Jay Bruce for a 4-0 lead.

Left fielder Ryan Ludwick's hit to left scored Frazier for a 5-0 advantage and marked the end of Villanueva's day.

Villanueva allowed five earned runs on nine hits. He struck out seven and walked one.

"We tried to get him through the five," Cubs manager Rick Renteria said. "You could see he was tiring a little bit. He was giving us what he had and we were hoping to get him through that but we had to give him a little help."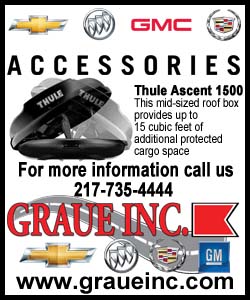 Bruce clubbed his third home run of the season in the seventh — a solo shot to center off Cubs right-handed reliever Jose Veras — for a 6-0 lead. Cozart followed with a two-out homer to left that drove home Mesoraco to make the score 8-0.
"They did it (two-out scoring) throughout the lineup," Renteria said. "Even Bailey had an RBI knock."

The Cubs spoiled the shutout in the seventh with two runs off left-handed reliever Manny Parra, who gave up back-to-back RBI singles to left fielder Ryan Sweeney and right fielder Nate Schierholtz.

Parra departed after he walked Mike Olt to load the bases with one out. Right-hander Sam LeCure entered and got catcher Welington Castillo to ground into an inning-ending double play.

NOTES: Cincinnati opens a four-game series Monday at Pittsburgh where the Reds have nine shutouts since 2009, the most by any team at any ballpark. ... The Reds' 4-1 victory on Friday gave them an all-time .500 record (1,034-1034) for the first time since 1909 when the team was 89-89. ... Bailey now has 10 straight wins against the Cubs dating to May 16, 2011. ... Frazier leads the Reds with four home runs and has started all 18 games. He was 0-for-7 on the road trip coming into Sunday and went 2-for-5 in the finale. ... The Reds send RHP Mike Leake (2-1, 2.95 ERA) against Pirates LHP Francisco Liriano (0-3, 3.96) on Monday. ... The Cubs remain at home, kicking off a four-game series with the Diamondbacks on Monday night. ...1B Anthony Rizzo is the Cubs top hitter at home, batting .424 (13-for-28) and is tied for fourth in the National League in home average. ... The Cubs are in the third day of a stretch of 30 games in 31 days. Prior to the current run, the Cubs had five days off in the first three weeks of the season. ... The Cubs send LHP Travis Wood (0-2, 3.00 ERA) against RHP Bronson Arroyo (1-1, 9.95 ERA) to open a four-game Wrigley Field set on Monday against Arizona.
[© 2014 Thomson Reuters. All rights reserved.]
Copyright 2014 Reuters. All rights reserved. This material may not be published, broadcast, rewritten or redistributed.